Speech Therapy Billing Software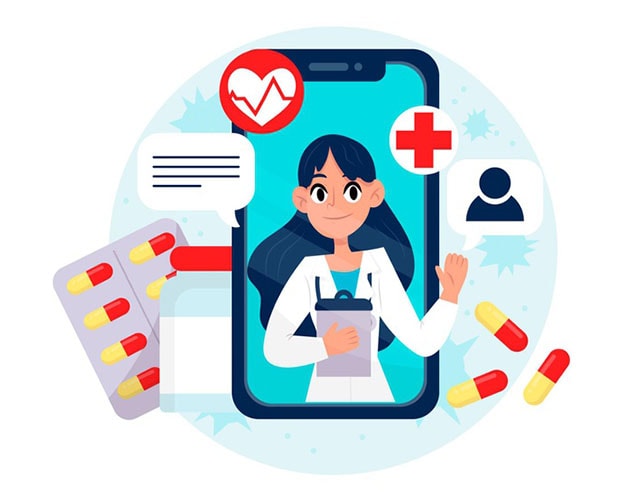 Therapy Management Software for Speech Pathology
Speech pathology is a crucial aspect of therapeutic medicine that helps patients young and old, across a range of disorders, disabilities, and health conditions. Speech pathologists provide an extensive range of services including speech and language assessments, communication assessments, and swallowing and dysphagia assessments in patients across a wide spectrum of disabilities and conditions. They are likewise qualified to develop treatment and mealtime management plans to help enhance patients abilities to communicate and feed.
Speech pathology practices may provide custom communication and social skills training across many different settings, like schools, homes, communities, specialized clinics, hospitals, and even group homes or aged care facilities. Speech pathologists also work closely with other health practitioners and allied health providers, which is why proper patient documentation plays a critical role in their practice.
A cloud case management software for Speech Pathology helps make patient documentation, workflow management, and collaboration with other healthcare providers easier for speech pathologists.
WHS management system software and practice management programs enable speech pathologists to perform tasks like clinical documentation, patient registration, scheduling, insurance authorization, and other critical but often tedious billing functions in a more efficient manner. Allied healthcare providers benefit from these systems as they help increase practice efficiency by expediting many tasks that often cause bottle necks in daily operations. This kind of automation and streamlining of administrative and clerical tasks help staff and practitioners to focus on providing utmost care to patients.
Speech pathology particularly requires focused communication between patient and therapist. This is why speech pathologists benefit much from cloud based case management software systems that take away many of the redundant tasks that practitioners typically have to perform before they can even face their patient and give them their undivided attention and support.
Speech pathologists need as much time as possible with patients because of the nature of disorders and conditions that these patients have.
Most patients in need of speech therapy have difficulty either to understand others, share their thoughts, ideas, and feelings, or perhaps use language in socially appropriate and functional ways. Some still have social communication disorders that cause them to have difficulty in following socially acceptable rules of conversation, changing their style of communicating based on the setting or the listener, or communicating with others, in general. Others have cognitive-communication disorders, where in they find it difficult to pay attention or they may have trouble organizing their thoughts, planning or, do simple problem-solving. Speech pathologists may likewise deal with patients with swallowing disorders, which also require close and undivided attention to maximize therapy.
A cloud case management software is an invaluable tool for speech pathologists who want to streamline their workflow as they provide and deliver therapeutic services to their patients, whether in clinical or non-clinical settings.
iinsight case management software and reporting system is a specialized therapy management program that can be tailor fitted to the needs of speech pathologists, vocational rehabilitation consultants, occupational therapists, and other related medical providers and practitioners. It is specifically designed for allied health professionals and service providers to help put smarter systems in place and ensure proper and reliable case management that doesn't interfere with treatment. Thanks to its intuitive design, practitioners can have an easier time handling patient data and ensuring the accuracy of information they are working with.
Make practice workflow management a breeze with iinsight case management software, developed by industry experts to serve medical practitioners and allied health professionals in Australia, Canada, Ireland, United States, Singapore, New Zealand, and United Kingdom. This therapy practice management software ensures digital workflows compliance to help protect your data, all the while ensuring automated processes that deliver the right information at any given time.
With data centers in Australia, Canada, and the UK, iinsight also offers extensive data protection and privacy that exceeds legislative requirements, so you can be sure that your business data and your patients' information are secured and monitored within the cloud-based system, 24×7.