Clinic Appointment Scheduling Software in Australia
Streamline your practice. Integrate records, budgets, assessments, and more. Use iinsight®'s cloud-based clinic appointment scheduling software. Built for compliance and efficiency. Start your 14-day free trial now!
Our Appointment Software For Clinics in Australia
Do you spend too much time scheduling and organising appointments? Are you tired of tasks that gruelling and boring? Do you worry about the risk of human error? The truth is, scheduling appointments manually is not only time-consuming and boring, but it's precise and careful work that needs to be completed carefully. If you pick the wrong date or time or input the wrong name, you'll find yourself wasting the time of both yourself and your clients, including double bookings, no-shows and clients finding themselves without appointments. Why not use our case management software in Australia instead? iinsight® is the perfect appointment software for a clinic in Australia in the healthcare field. Our software has been developed specifically for Allied Health providers and meets all the unique demands that entails. Clinics all over the world use it to schedule appointments and much more, including storing case files and data, doing assessments, sending invoices and planning budgets. With one simple software, we make clinic management easy.
What Makes Our Appointment Software for Clinic the Best in Australia?
When it comes to appointment software for clinics in Australia, iinsight® is one of the best on the market. First of all, it's been developed specifically for the medical field, which means it works perfectly for different industries in that field. For example, client confidentiality and privacy are extremely important in medical clinics. iinsight® is compliant with GDPR and all other privacy legislation and exceeds privacy and data protection legislation requirements with data being encrypted, securely stored and monitored 24/7.

Apart from this, iinsight® is intuitive to use and easy to learn, making it accessible even for those who aren't tech experts. As a cloud-based software, the information and data are available to you not only on the computers in the clinic but on any device anywhere. No matter your business, iinsight® will work for you, as it's customisable and can be adapted for businesses of any size, with several pricing plans available. Lastly, we're superior when it comes to customer service and support. If anything ever goes wrong or you need help with our software, we offer a telephone helpdesk. You also get personalised onboarding and training when you start out, so that you don't have to figure out the software by yourself. If you need a clinic appointment scheduling software, there's no better option than iinsight®.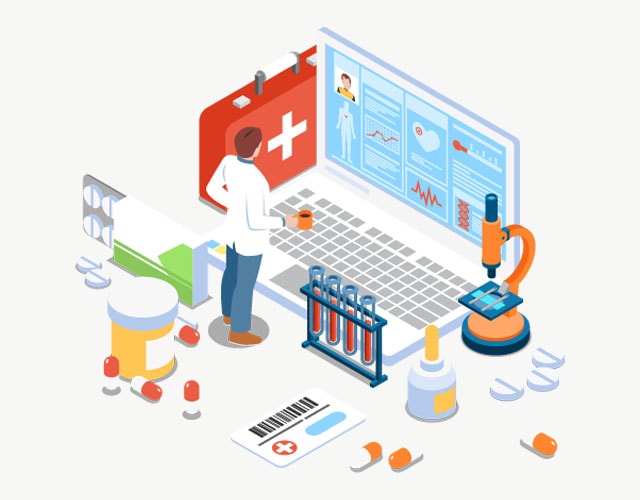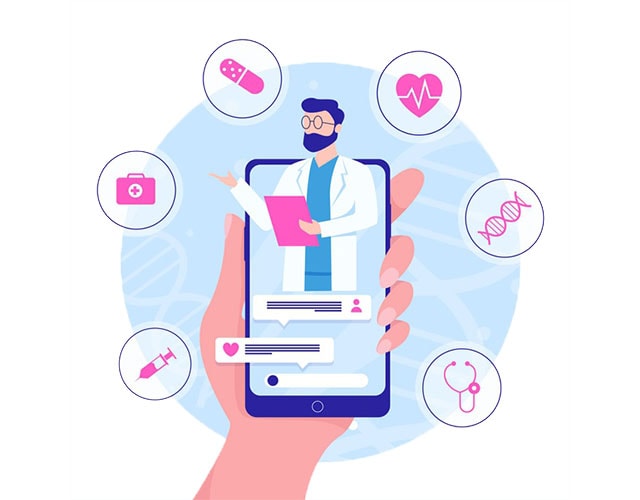 Our Clinic Appointment Scheduling Software in AU – Other Features
Of course, our software isn't just a clinic appointment scheduling software. We've created a single software that will be everything you need to use, where you can perform a range of tasks. iinsight® is perfect NDIS software in Australia. Our client management software for counsellors in AU can be use for the creation and storing of case files and client information, also making it easy to share with other professionals. Your finance team will also appreciate it and can use it to plan budgets and send bills and invoices. Instead of investing in and learning a range of different systems for different aspects of clinic management, use iinsight® for all of it.
Get Started With Our Clinic Appointment Scheduling Software in Australia
If you need clinic scheduling software, try iinsight®. You can get a 14-day free trial to see if it's the right fit for you, or you can book a demo to learn more from one of our experts. If you're ready to subscribe already, either do so directly on the website or get in touch with us for a personalised license for your clinic.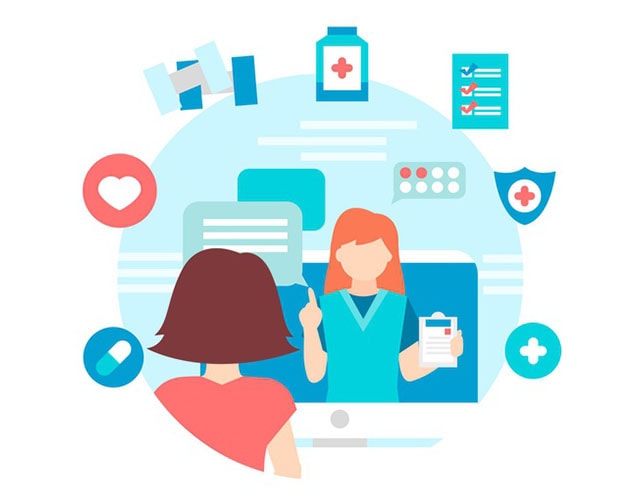 Efficiency Unleashed: Revolutionize Your Practice with Integrated Appointment Scheduling and Management Software
Time is money. And wasting time on inefficient software prevents your practice from achieving its full potential. Using generic software allows you to make bookings and track appointments manually - but often doesn't give you the comprehensive toolset needed to streamline your processes. But what if you could integrate an online appointment booking system in Australia that reduces the number of staff hours spent on admin tasks? What if that appointment scheduling software in Australia also allowed you to track timesheets, track your accounting data, and create bulk invoices and emails?
With iinsight, you can do all that and much more in one system.
With multiple systems installed for accounting, billing, timesheets, and appointment management - you devote many unnecessary hours to training and manual updating. It creates a large margin of (human) error, that can directly impact the quality of service your patients experience. It can also negatively impact staff satisfaction as it increases the workload. By migrating to a cutting-edge single software, that does it all, you can increase the number of patients receiving attentive care without increasing the staffing budget.
Seamless Integration for Enhanced Patient Care: Upgrade Your Practice with iinsight's All-in-One Software
Legacy systems have had their time. One software that can be used by every member of your team ensures continuity of care, for patients and employees. By introducing automation, you can prevent accidental data loss between systems, mistyping of names, clicking the wrong button - and other mistakes that cost time and money. iinsight automated booking software in Australia guarantees a consistent, high-quality, and professional experience.
Consider the number of patients that you see every day, week, month, or year. Data protection is an incredibly high priority for all. All those people trust their medical providers to secure their data. And the most foolproof way to protect data is to utilize software with in-built protection features. iinsight is entirely secure, documented, and GDPR compliant.
iinsight was created in 2004 to fulfil a need in the market for cloud-based, user-friendly billing and appointment scheduling. And it became our mission to offer a single software that integrates the features of the various software packages you need to run an efficient medical practice. On top of that, it was highly important to us that our NDIS case management software should prioritize data compliance. If you would like to save on costs, increase efficiency and update your practice processes to reflect the cultural shift towards greater data protection, increased user-friendliness, and greater autonomy for patients booking in…
Then why not try our 14-day free trial?
Effortless Transition, Superior Support: Unlock the Power of iinsight with Hassle-Free Onboarding and Dedicated Assistance
We offer extensive customer support, guidance, and a dedicated helpdesk for a quick and pain-free transfer from legacy systems to the industry-leading iinsight. We're on call to ensure you get the most value from your system and that any issues can be dealt with promptly.
Choosing a new appointment scheduling software in Australia that does it all can be a difficult process. It takes time to trust that your choice is the most effective software solution for a busy and modern practice. That's why we offer a no-obligation 14-day free trial. Once you experience how easy it is to use, and how comprehensively it covers all aspects of your business, you'll see just how much value iinsight can offer.