Patient & Clinical Practice Management Software in Australia
Health Practice Management Software in Australia
Do you spend too much time on admin work? Is your current software complicated, outdated or holding you back in any way? Consider iinsight® instead. This practice management software in Australia was developed specifically for NDIS client management in AU and Allied Health providers, with all their unique needs in mind. We make admin and case management easy, saving you time, money and stress.

The software works for all disciplines and is scalable to organisations of any size, and it's intuitive and can be used by anyone, not just tech experts. Use our platform to perform clinical work, send invoices and bills, do your reports and manage patient files and information. Case management and digital workflow have never been easier. Use our case management software in Australia and give yourself more time to do the important work you actually want to do, helping people.
Our Case Management Software in Australia – How It Works?
Benefits of Our Clinic & Patient Management Software in Australia
What makes iinsight® so superior as a clinical practice management software in Australia? There are many reasons why this is the best health practice management software in Australia, and here's just a snapshot of some of the biggest ones.
Does that sound like the practice management software in Australia that your clinic needs? There are several ways to get started. You can sign up for our Premium subscription directly on the website, or get a 14-day free trial to try the software out for yourself before you commit. You can also book a demo and get a one-hour personalised chat with one of our experts to learn more or get in touch with us for pricing and information about the Enterprise License. Sign up or contact us today to make your life easier.
Health Professionals Trust the Best Practice Management Software in Australia
Are you looking for the best practice management software Australia? Your clinic might be a physiotherapy office run by a dozen people or a psychologists' network of hundreds; you can rely on iinsight® to cover your administrative needs in either case. We designed iinsight® to be versatile and adaptable to both your office's size and the pace of your work. With this practice management software Australia, you can replace any outdated programs while retaining and integrating with the useful ones you already rely on. For instance, iinsight® is fully compatible with Xero and similar software; when you switch over, you gain the benefits of streamlining billing, accounting, records, and patient outreach into one while still working within Xero's familiar program. After all, allied health professionals don't have all the time in the world to spend learning new software. There are always new patients and more appointments to be scheduled. We designed iinsight® to be as undisruptive as possible on installation and afterwards. Even putting aside the onboarding and personalised training we offer, iinsight® is an easy addition to your offices.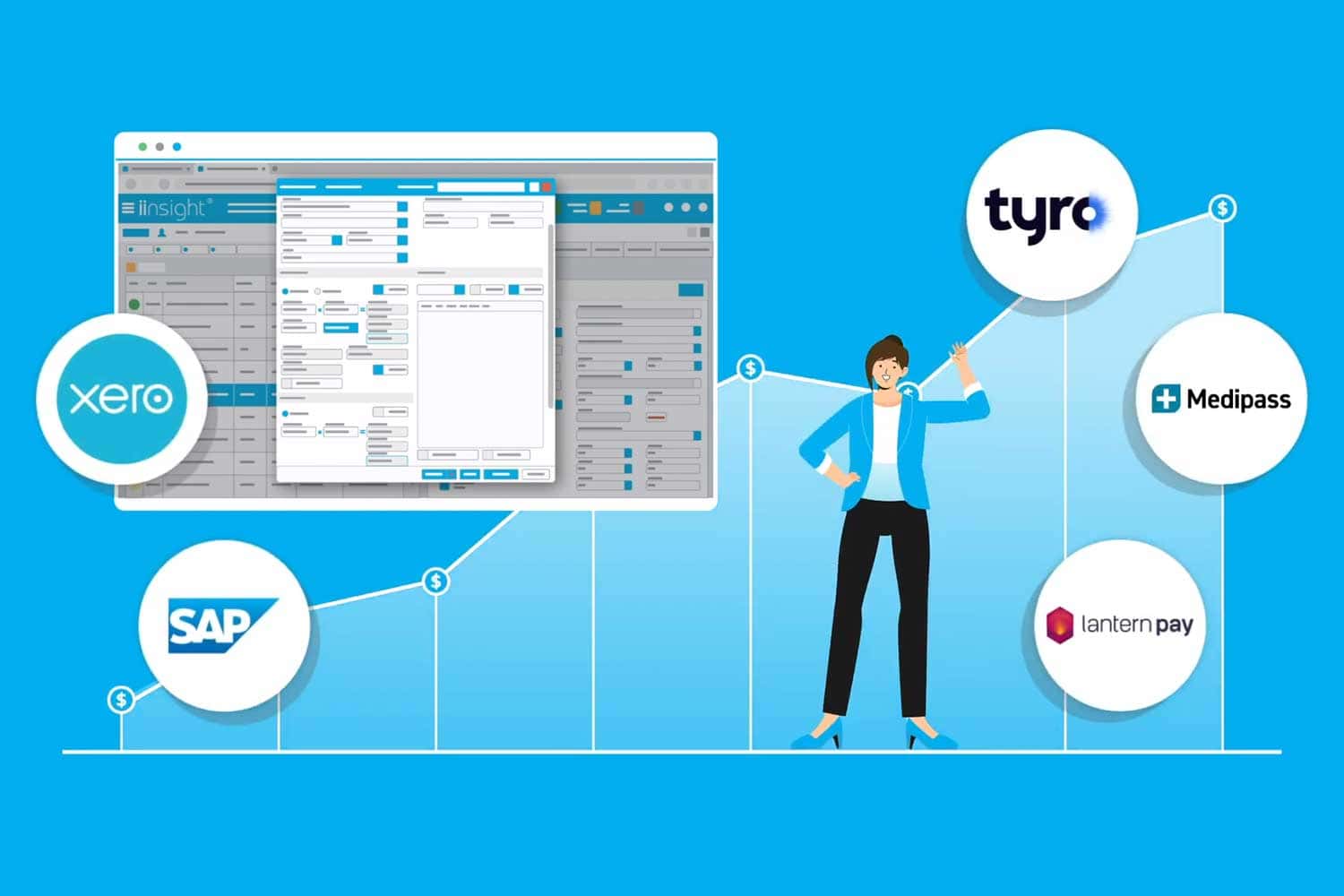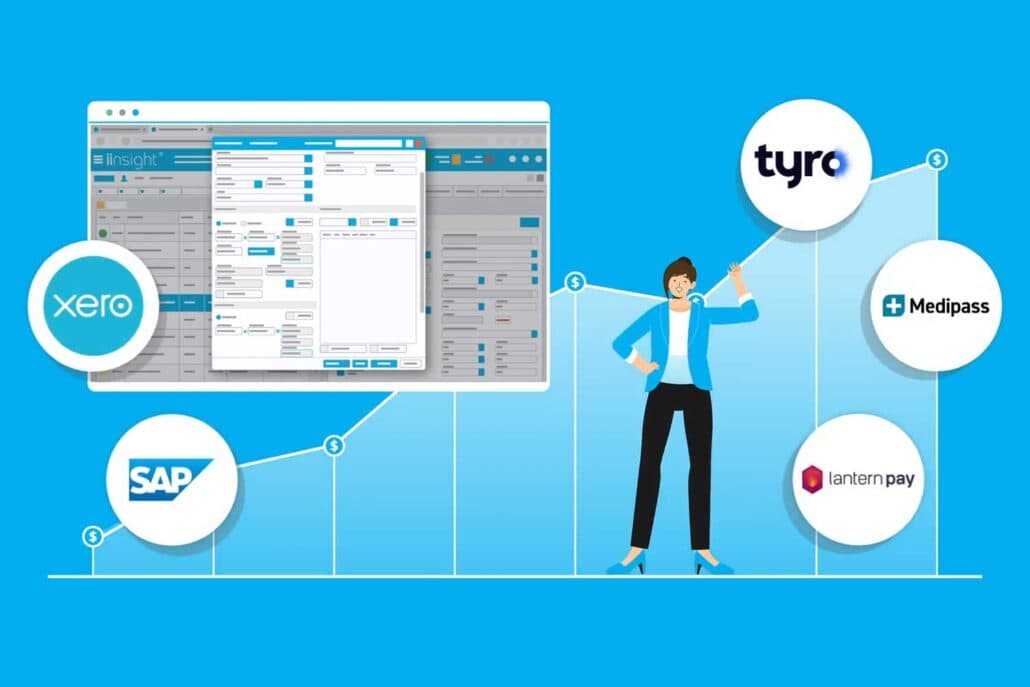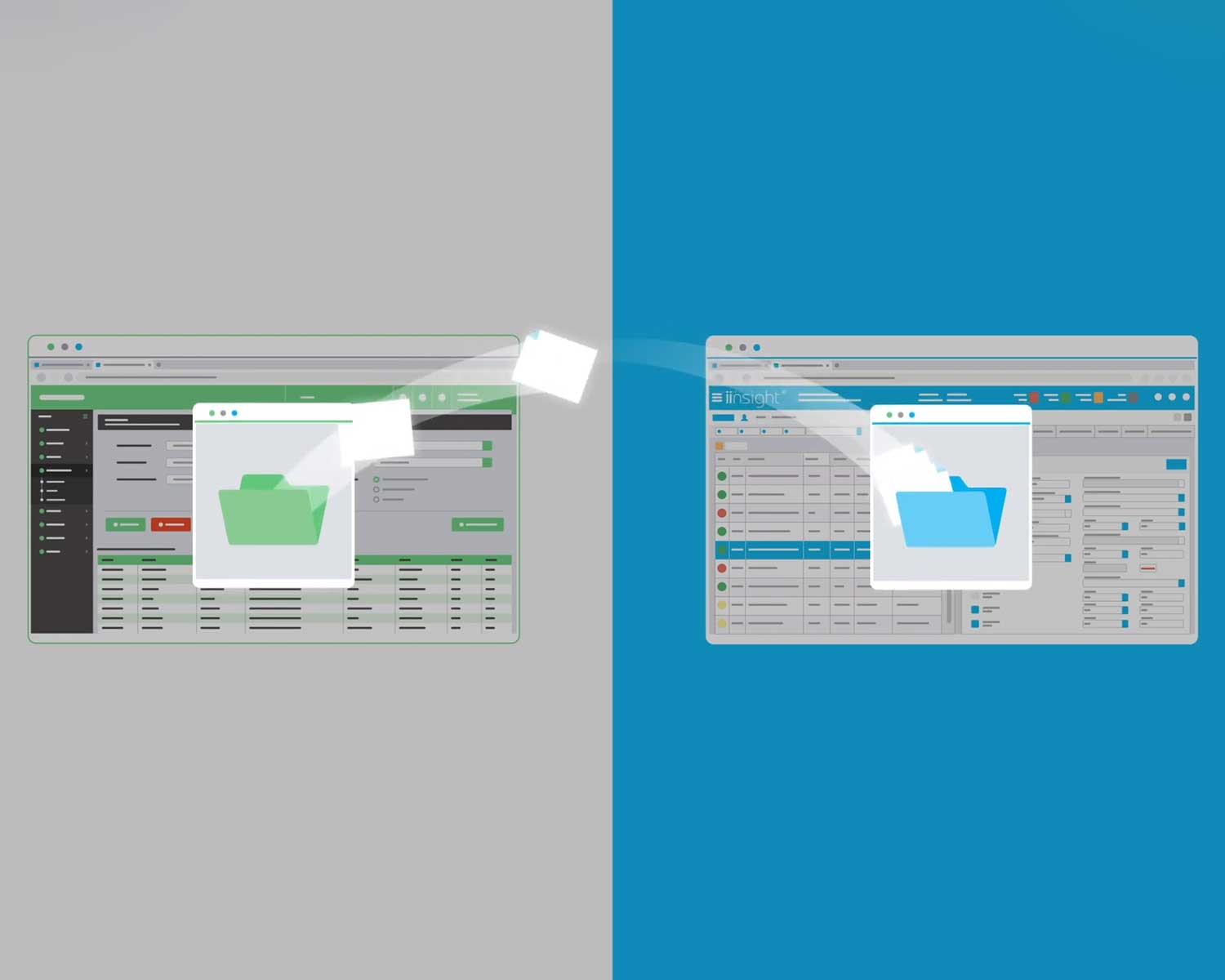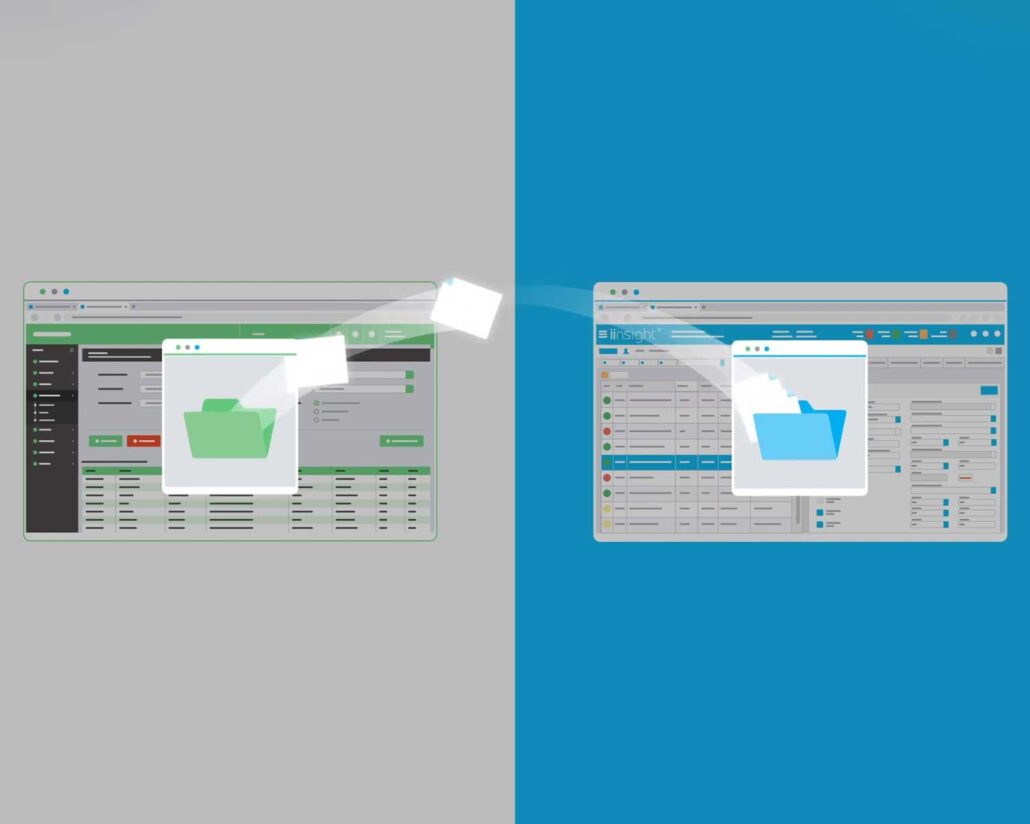 Cloud-Based Medical Practice Management Software in Australia with Various Features
Currently, too many clinics across Australia rely on outdated cloud-based medical practice management software Australia that require several programs to handle all the administrative tasks. Perhaps iinsight®'s biggest feature in that sense is streamlining all those tasks. In other words, all your records, communications, and payments are on the same software, easily transferred from one document to another. For many offices, this eliminates hours and hours spent duplicating data.
You can also expect a lot less confusion and difficulty remembering tasks when everything is right in front of you at all times. You can go from looking over a patient's goals to scheduling them a follow-up to setting up an SMS reminder for them, all without ever leaving iinsight®'s platform. It's easier both for you and for the patient to have a single point of contact for scheduling and billing. And since iinsight® allows for bulk invoicing and automated reminders, it eliminates much of the administrative tedium that comes from naturally repetitive work.
With fewer repeated tasks and more time, clinics can devote more time to individual patients and take on new ones. iinsight® isn't just added convenience; it's an opportunity for growth.
NDIS Case Management in Australia Made Simple:
The Core Features You Can't Afford to Miss
Unlock the Full Potential of Your NDIS Case Management system in Australia with iinsight®'s Comprehensive Platform: A Range of Features and Functions That Will Make You Wonder How You Ever Lived Without Them (Including Reminders, Remaining Balance Tracking, plans ending and more)
Choose iinsight®'s NDIS software Australia and enjoy a comprehensive, reliable, and efficient case management system that will help you deliver the best possible support to your clients.
And if a good software for NDIS plan managers is what you're looking for, you've found the right place. Iinsight® is a cloud-based clinic management software in Australia that has all the features you could hope for in a software. It's the best aged care software in Australia that helps you manage your clients in many ways, including gathering important case files and client information, clinic appointment scheduling system Australia, planning budgets and sending out bills and invoices. Working with the NDIS is something that can't be done with just any other CRM, so instead choose iinsight®, a software that was meant to be implemented in the healthcare field and can meet all the challenges that involves.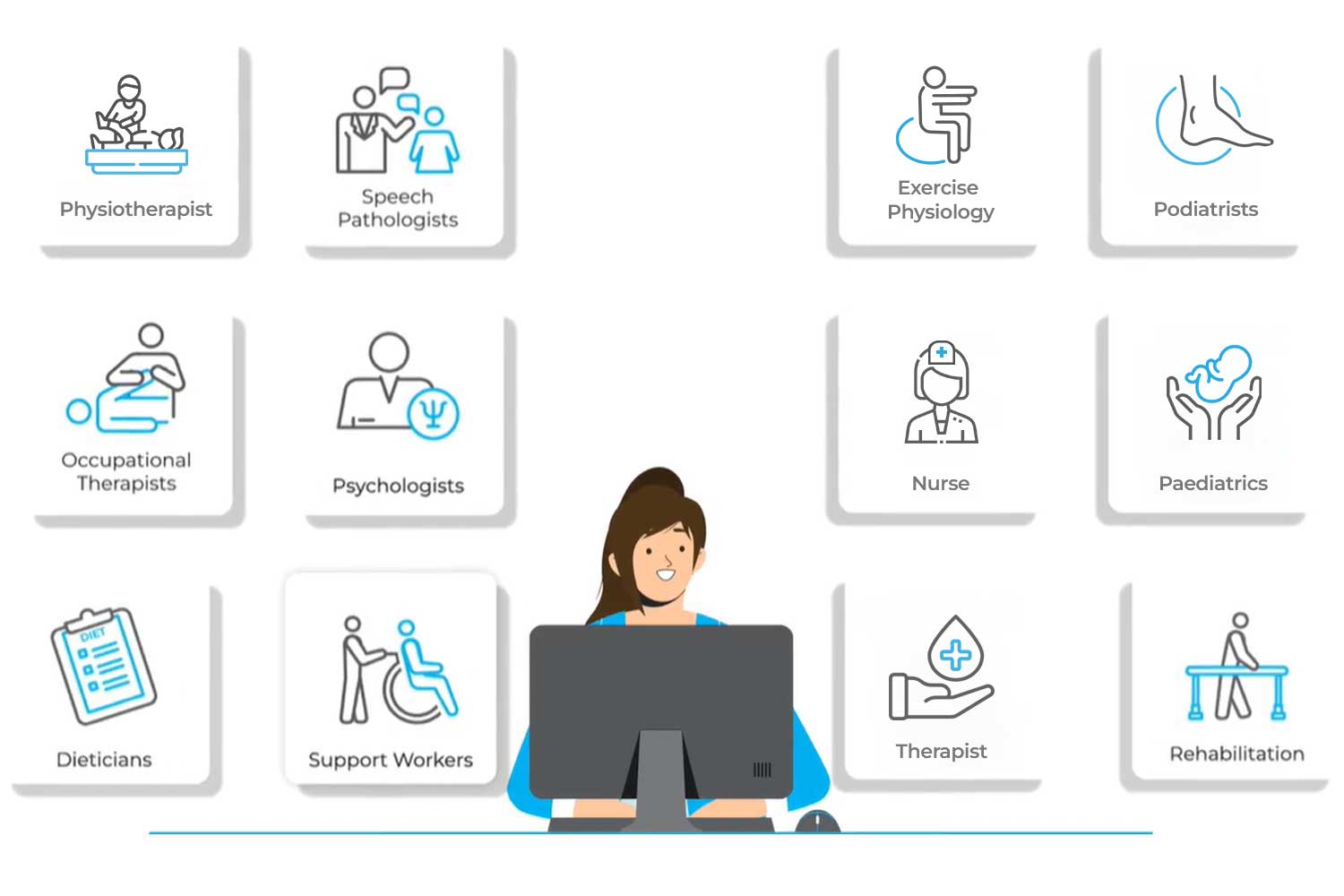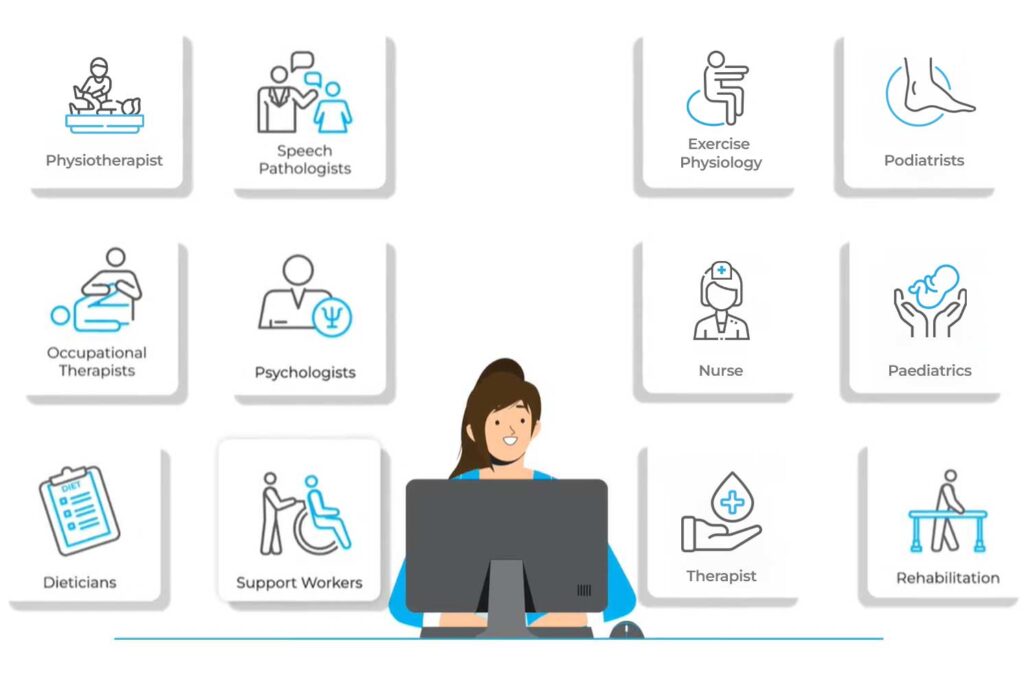 Streamline Practice Operations With iinsight®
Do you wish you could devote more staff hours to patients? Or have more of your budget available for the important financial costs involved in running a practice? One solution might be to hire more staff. Another option is to increase the day-to-day efficiency of running your practice.
But what does that involve?
One of the biggest drains on your resources lies within your practice management system. Many practices have been using the same software for a long time. These legacy systems were great in their day, but recently faster, more efficient, and more comprehensive software solutions have made their way into practices around you.
Rather than operating with multiple different software packages, for each of the different departments (such as booking, billing, communication, accounting, HR, etc), why not choose an online clinic management tool that offers your clients and your employees greater security and ease of use?
What Makes an Online Clinic Management Tool Better for The Job?
What Features Does iinsight® Have?
iinsight® is more than a practice management solution. It's a way for everyone on your team to use a single platform - it enriches your practice. And though it may sound daunting, switching from the tried and tested ways in favour of the bold and new, we will support you every step of the way. We'll provide onboarding, training, an online ticket system and the option to call our support helpdesk for troubleshooting.
Explore our wide variety of practice management solutions, we specialise in NDIS software, aged care software, physiotherapy clinic software and more, all across Australia!
iinsight® is a vast resource that will streamline practice operations, tighten your admin tasks and free up the time of health practitioners, as well as integrate the wider team involved in practice operations such as accounting and HR. The interface is designed to be user-friendly and easy to navigate. We also offer robust training to ensure your team is fully prepared for the changeover and we also offer comprehensive support to make your journey as smooth as possible. Here is a snapshot of iinsight®'s features. It covers: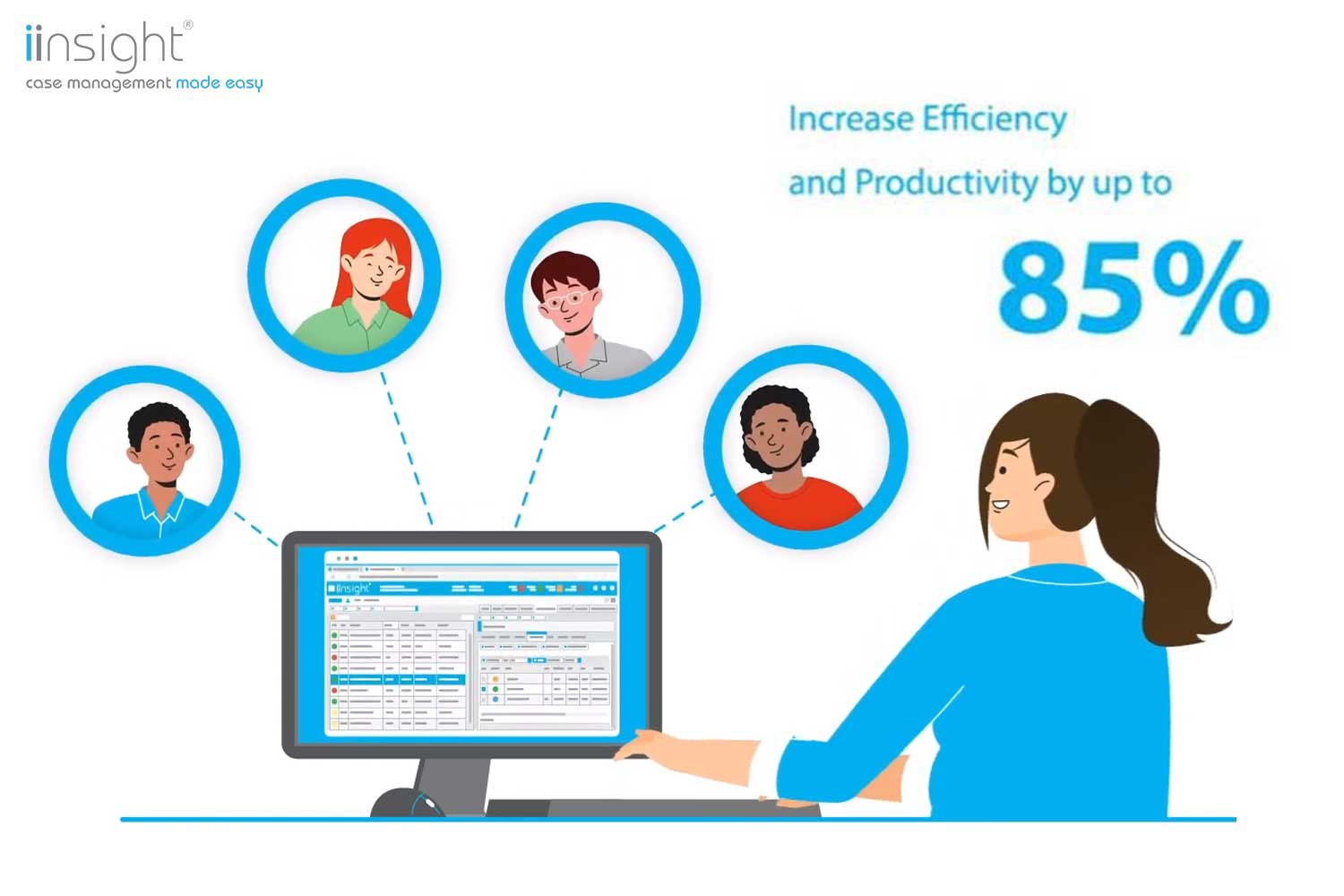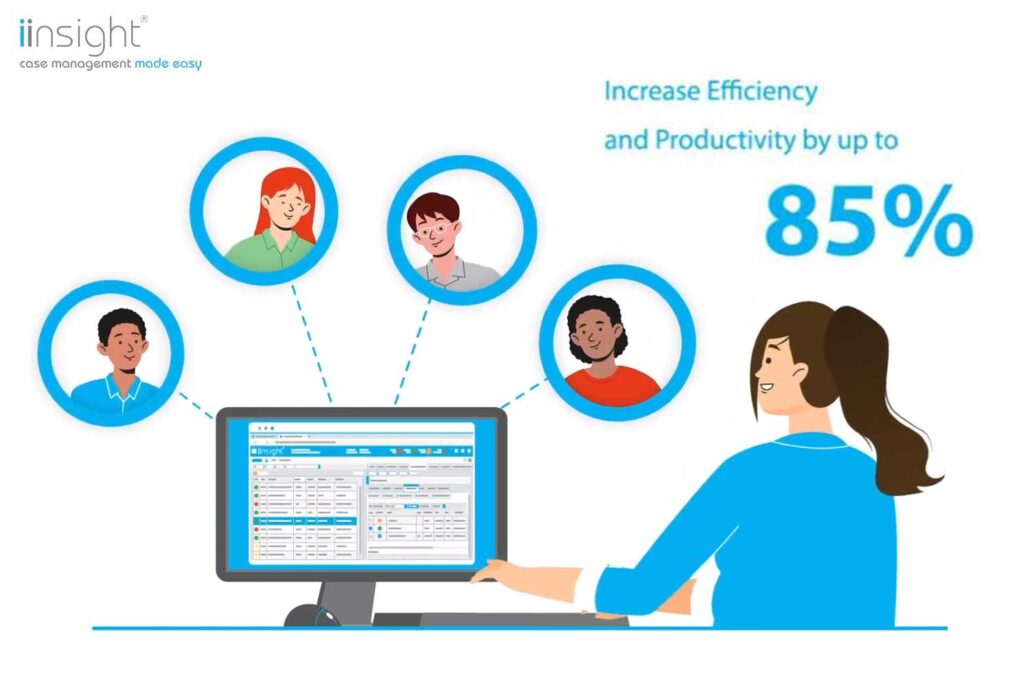 Who Will Benefit From iinsight® Software Solutions?
iinsight® is primarily designed to help medical practices flourish in this age of technology. It's set up for the professional management of individual cases and can process medical insurance and billings. But it's not only for general practitioners. It can also provide immense value to psychologists, dentists, support workers, rehab consultants, physiotherapists, speech therapists - and any other business that is there to assist with the health and well-being of their patients.
But mostly it is your patients and their families who will benefit. Having the ability to book an appointment online allows people to feel that their privacy is respected. Reassuring them that their data is safe and secure encourages them to relax and feel comfortable visiting you. Freeing up the time of health practitioners by removing the need for manual data entry means that patients will have more one-to-one with the professionals caring for them. And the overall experience will be one they speak of with friends and family - helping to fortify your positive reputation by word of mouth.
A patient who receives the best treatment has a continuity of care. Their case notes are updated quickly and free of errors. Communication about their case is more efficient and productive, and possible patterns or solutions are easily discernable.
One practice management system is far better for everyone involved. It's sleeker, more professional, and vital in outdoing your competition.
Try iinsight® For Free Today
Perhaps it seems that a single software cannot be so powerful as to increase your practice efficiency and pave the way for expansion. But it can. Just how comprehensive, thorough, and accurate iinsight® is will amaze you.
To see for yourself how software solutions can tackle the big issues facing your practice, why not try it for free? We're offering a 14-day free trial so you can get a feel for how powerful a tool this truly is. Please reach out to our customer support team if you have any questions about the game-changing iinsight®.