Case Management Software for Personal Injury in the US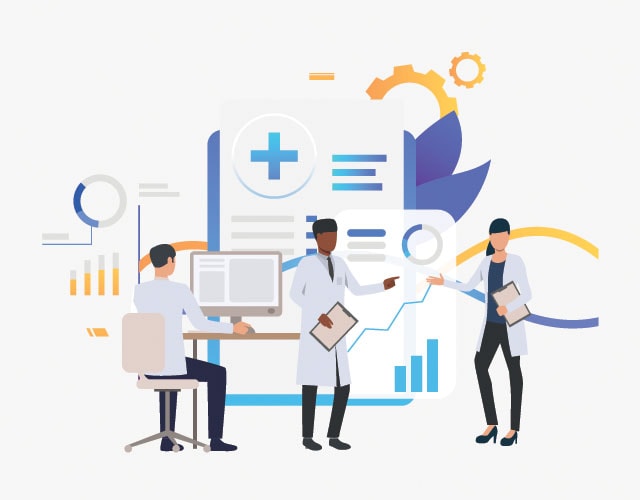 Stay Organized and On Track with Personal Injury Case Management Software in United States
Is admin work taking over your life? Do you feel like it is never ending? If so, you could benefit from iinsight. By making admin and case management quick, simple and easy, you can focus on what really matters – your clients. No matter the size of your organization, we have you covered. With unlimited storage, iinsight grows and develops with you.
With the best personal injury case management software in United States, you can create schedules, book appointments, store case files, create bills, send invoices and more. With optional add-ons, you are able to create a software package that caters to your exact needs.
Minimize Human Error with Personal Injury Software for Case Management in the United States
When it comes to personal injury cases, it is essential to maintain accurate, up-to-date records. Great data entry and organizational skills ensure that your cases stay in order, but this doesn't mean you have to complete all of your admin duties by hand. iinsight is here to make your work easier. Key features of our case management software for personal injury in US include:
It goes without saying that confidentiality is of the utmost importance. Protecting your client's data is paramount to us here at iinsight. Use our software with confidence, safe in the knowledge that we are compliant with GDRP, HIPAA, PIPEDA, ISO9001 and ISO27001 accreditations and we have strict data protection policies and security protocols.
Gone are the days of manually booking appointments, creating invoices, updating case notes and more. When you choose iinsight, all of this can be automated. Drag and drop documents straight to your case files, make and update appointments on the move, create bulk email invoices, integrate with our speech therapy software in US and much, much more. Create to-do lists and reminders to stay on top of your workload.
When you choose iinsight, you'll never have to worry about downtime. Our cloud-based patient case management software in the US guarantees 99.99% uptime and performs database backups every 5 minutes to ensure that your time is optimized. Accessible on any web-connected device, you can action your tasks immediately without waiting until you are in the office.
Our team are always on hand to provide support and guidance when you need us. Contact us over the phone, request support online or watch our video tutorials. We provide personalized on-boarding sessions and user training, so you'll be ready to hit the ground running from day one.
Case Management Software for Personal Injury in United Staes That Cuts Down on Redundancy
Thanks to iinsight (leading patient case management software USA), you can automate a whole host of tasks and eliminate others. The case management software for personal injury USA is centralised, which means you won't have to copy data sheets multiple times anymore. With personal injury cases, there's already enough work to handle between legal matters, compliance checks, and rehabilitative treatment. No clinic staff member wants to spend hours entering the same data multiple times. And yet, that's what all too many have to do for the sake of accurate record keeping. You're forced to copy entire spreadsheets over several times on various platforms to keep accurate records of financial dealings, compliance, and patient history. Of course, it's important to make sure that every clinic operates legitimately and with great care for patient privacy; however, in all the paperwork, the patients themselves can often be overlooked. In proving your credibility as a clinic, you find less time to actually act as one. It can be disillusioning for professionals who are genuinely passionate about their rehabilitative work. We want to help you focus on the work you envisioned for yourself in the first place. After all, no one fondly envisions paperwork as their routine.

With case management software for personal injury USA like iinsight, you can store all your records for patients, payments, and compliance on the same platform, which allows you to easily copy those numbers without needing to spend more tedious hours copying them over by hand. Not only is it more efficient, but it's also much more reliable. The more times you input data, the higher the chances of human error. That's mitigated when you only input the data once, if at all. With iinsight, you can actually automate a lot of the data entry process altogether, which frees up more time for patients and their treatment. After all, the paperwork is meant to serve the patients, not the other way around.

It's hard to overstate how much simpler paperwork becomes when everything is centralised. With your reports and appointment software for clinics USA on the same platform, you can quickly check which patients would benefit the most from a follow-up soon. With the option to create appointments on iinsight, you can easily schedule meetings with clients and staff. With accounting, occupational therapy software USA and psychology practice software USA on the same cloud space, data becomes much more manageable. It all makes sense.
Try Our Case Management Software For Personal Injuries in the United States!
We believe that iinsight is the best personal injury software for case management in the United States but don't just take our word for it. Take advantage of our 14-day free trial to see for yourself. Take the time to explore our features and discover how they can benefit your organization. With no obligation, you have nothing to lose but everything to gain.
And in the meantime, why not book a demo to learn more from our experts? Let's run through iinsight's personal injury case management software in USA together so you can understand how our suite of applications including our allied health practice management software USA can help you.