The Best Patient Case Management Software in United States
Become a Profitable, Efficient, Expanding Clinic with Our Patient Case Management Software in the USA
Having a software that automates administrative duties by auto-populating information can significantly improve the efficiency and productivity of your practice. This helps you navigate the unique challenges and requirements of the US healthcare system.
For truly secure data protection, you'll want to rely on iinsight®'s cloud-based practice and case management software in US. By being stored on our Cloud, you're storing your data on no computers at all. There is no computer that can magically grant access to that data without authorisation; it's a system with no weak points to exploit. If anything happens to your office's computers, your data is also unaffected and safe. At the same time, your data is effectively accessible from anywhere, so long as you have the proper credentials. It's added security and convenience at the same time.
Given how much it's relied upon, we carefully maintain and monitor iinsight®'s Cloud patient case management software US. Any maintenance which arises is handled long before it affects the user end of things, and we conduct data backups every 5 minutes to make sure nothing crucial is lost or corrupted unexpectedly. Thanks to that frequent maintenance, iinsight® has an uptime of 99.99%. We know that health professionals don't have time to wait for system maintenance, so we've eliminated that from the equation altogether.
Allied health clinics nowadays have to serve more people than ever before. You'll need the right technology and the right software to make that happen effectively.
Increase Your Clientele With Our Practice & Case Management
Software in the US
Remember, your practice can only help as many people as the administration allows. You can't take on new clients without the time to record-keep them. You cannot offer more appointments if that's time spent digging through stacks of paper to check schedule availability. And your practice cannot grow without adopting new, more efficient ways to tackle the digital workload. For this reason iinsight® also offers specialized practice management software by field which can be viewed below:
The Best Patient Case Management Software in the USA - Find Out More
By adopting a software solution that automates administrative duties and addresses the unique needs of the US healthcare system, you can improve compliance, streamline insurance claims, integrate with EHR systems, meet reporting requirements, and enhance interoperability. This empowers your practice to navigate the complexities of the US healthcare landscape more efficiently and deliver high-quality care to your patients.
2-Way integration with all big accounting systems
iinsight® offers a seamless 2-way integration with many accounting systems. This integration allows you to easily sync your financial data between the two platforms, improving the efficiency and accuracy of your financial management processes.
With iinsight®'s integration, you can easily sync data such as invoices, payments, and expenses, between the two platforms, saving you time and reducing the potential for errors. The integration is fully automated and seamless, ensuring that your financial data is always up-to-date and accurate.
One of the key benefits of the iinsight® and accounting integrations is the frequency of the data sync- every 20 minutes, 24 hours a day, ensuring that your financial data is always up-to-date and accurate without the need for manual data entry or reconciliation.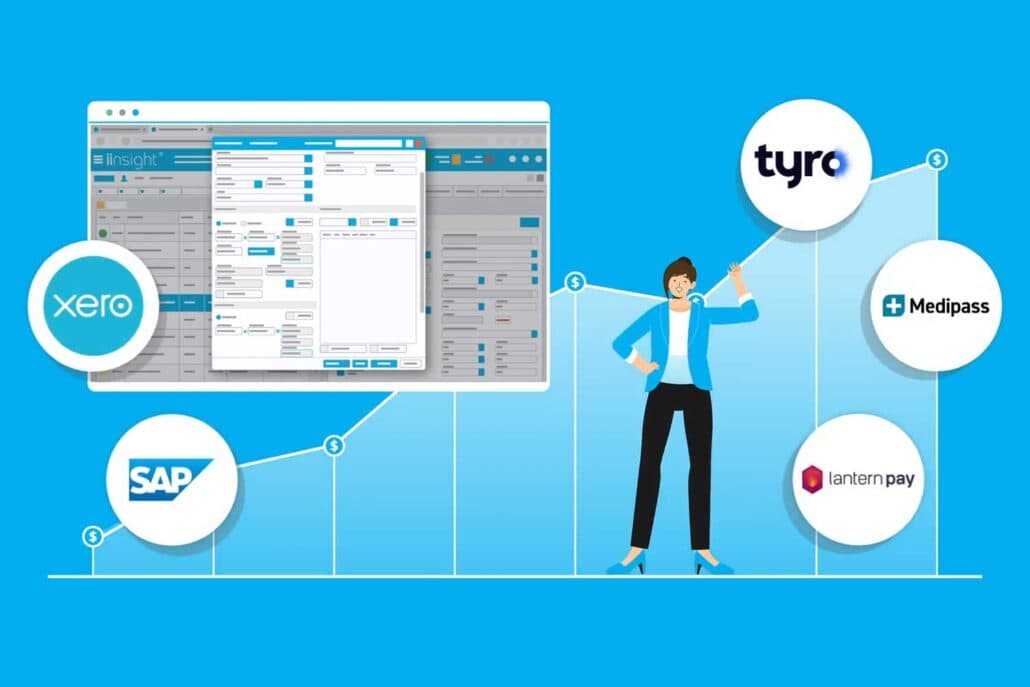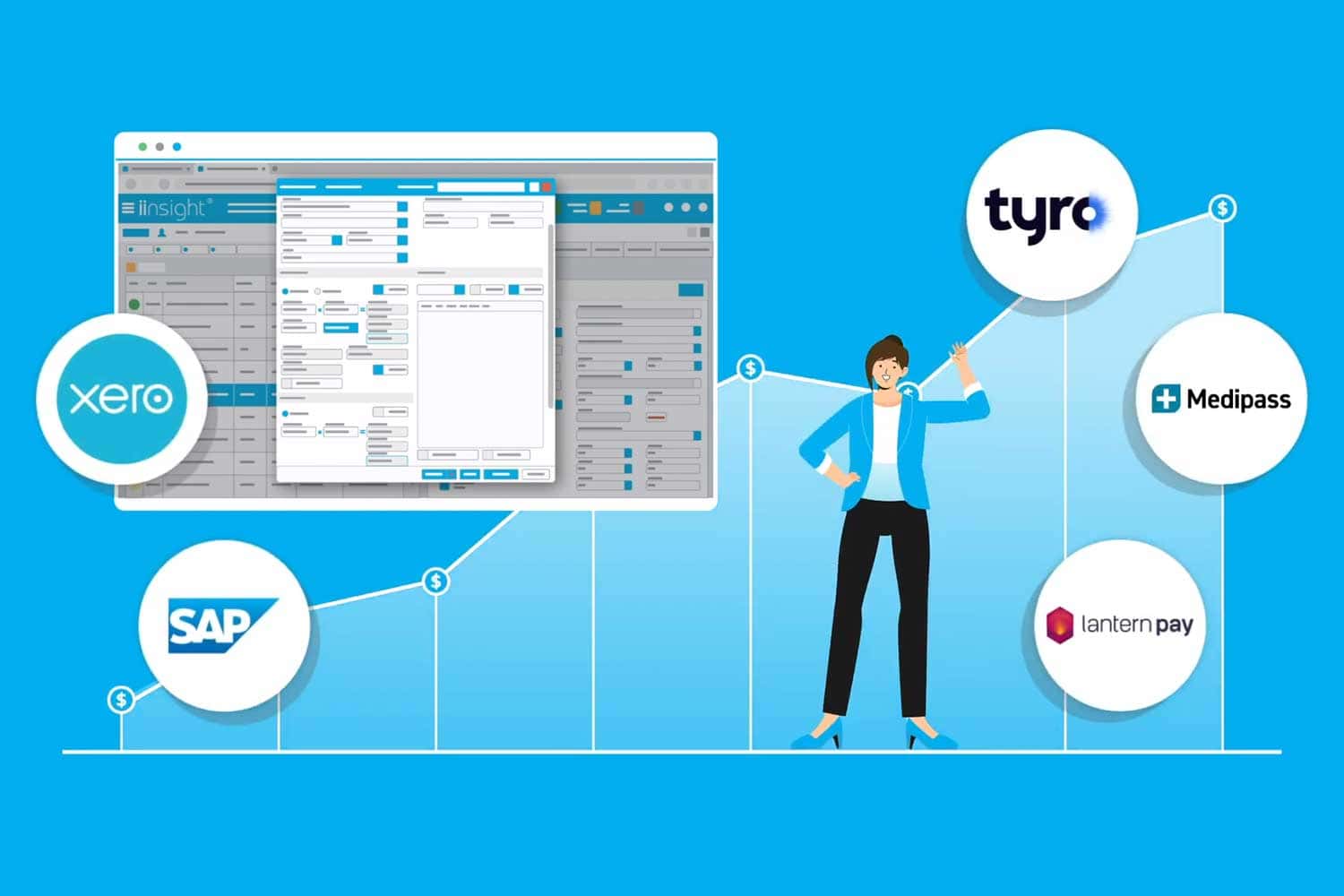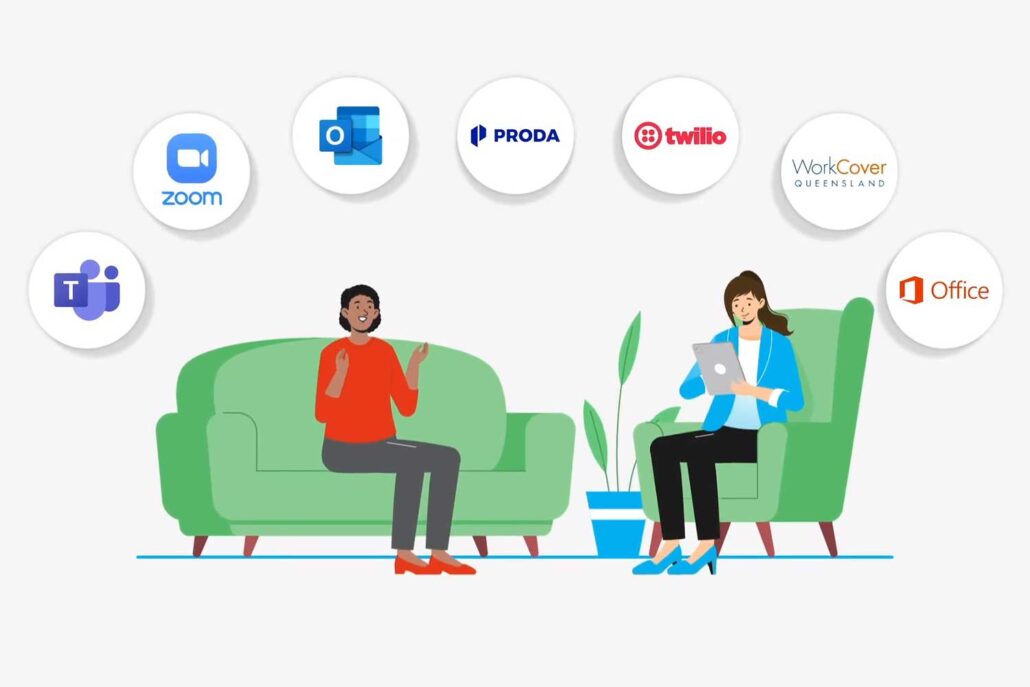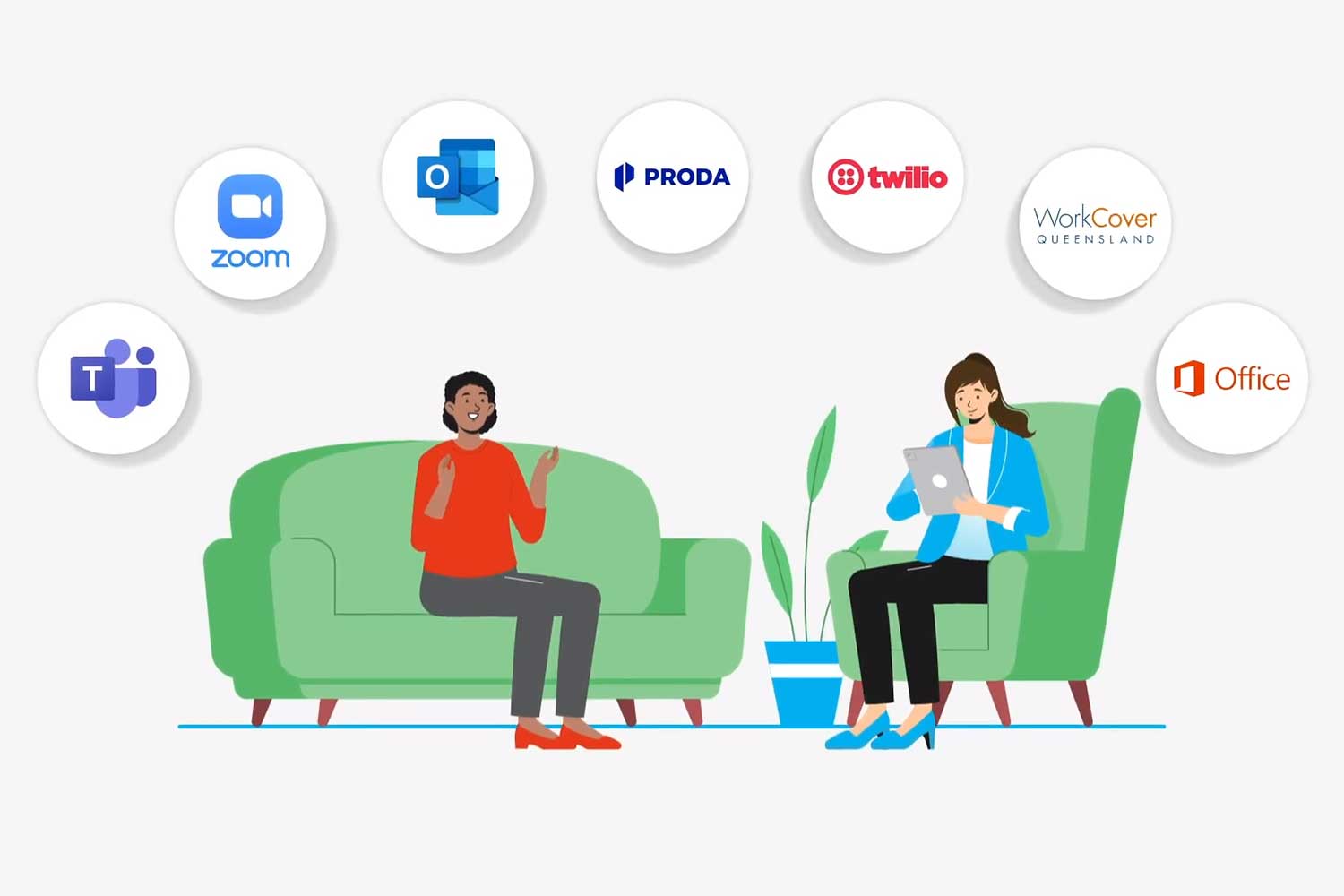 2-way outlook integration
Streamline Communication: With 2-way Outlook integration, you can view, send, and receive emails from within iinsight®. This eliminates the need to constantly switch between applications, saving you valuable time and effort. You can easily manage all your email communication while accessing other critical information within iinsight®, creating a centralised hub for your healthcare management tasks.
See all of iinsight®'s main features & functions