The Best Case Management Software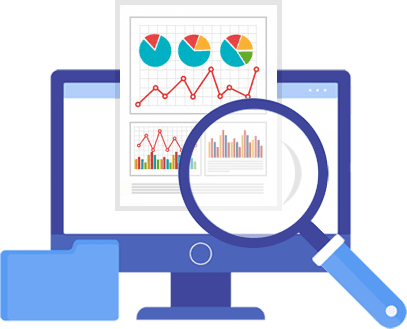 Designed with usability in mind
iinsight® is built on the feedback and input from industry professionals. The software is tested against end user expectations. You'll spend less time administering, and more time doing the tasks that matter. Forget about multiple spreadsheets, word docs and organisers, puts everything you need in one place.
Maximise your productivity & compliance
Automated workflows and compliance
Workflow management is a breeze, it allows you to deliver on your internal and external KPI's. Deliver the right information to the right people at the right time.
Worrying about contract compliance and audits will be a thing of the past.
System alerts and user notifications
Stay informed at all times by receiving time sensitive notifications about your organisations case load. Set automated reminders and thresholds for budgets and the number of remaining working days before budget due dates. Allow your consultants and their team leaders to get key performance indicators daily (KPI's) either via email or desktop alerts.
Enterprise reporting for compliance & performance
Stay informed at all times by receiving time sensitive notifications about your organisations case load. Set automated reminders and thresholds for budgets and the number of remaining working days before budget due dates. Allow your consultants and their team leaders to get key performance indicators daily (KPI's) either via email or desktop alerts.
Document approval
Centralise your approval processes as part of your operational quality management. Personnel with approval rights will have easy access to all draft documents which need to be reviewed and approved. Once approved the document can only be opened as a .pdf file to avoid future editing.
Effective plan management
Don't risk exceeding the budget or duration allotted to a case, thanks to our plan feature you can now focus on the services provided and get the status of the remaining budget or duration in real time. It will also prevent you from going over the limit and provide you with a notification.
KPI Reports
Iinsight KPI reports will help you visualise Key Performance Indicators so you can keep track of the progress of your staff against targets to improve performance. Our KPI reports are based on case load, location and performance, they take into consideration both monetary and time targets.
NDIS bulk billing report
Making bulk payment requests to NDIS is now easy using the Bulk File report. The report is built in accordance to NDIS requirements and can be lodged directly into the portal.
Digital eSignature to billing and case note entries.
Should your Company need to sign off on services delivered, iinsight® now has a handy eSignature feature within the Billing and Case Note Windows. This allows either the client or the consultant (or both) to sign off on the services received and to sign against the information of Billings to confirm they agree to the charge.
You can add a signature to New Case Notes and the signature exports if Case Notes are exported.
Also, for any New Billing entry added via the +Billing windows – the Case Note and corresponding signature is added to the list of Case Notes including the signature also.
Group Billings for staff running group sessions for multiple clients at the one time
The Group Billings is useful or organisations where their staff run group sessions for multiple clients at the one time.
It will allow a staff member to enter a single billing against multiple clients for a single session. The billing will automatically update against each of the client's case files so they can be picked up on the organisations next invoice run.
The staff members timesheet will also automatically update to reflect the duration of the group session.
As is always the case, staff can create file notes, new reports/ documents and upload files all at the same time. A single dialog box that allows staff to efficiently complete all of their work.
Tasks and To-do list (your own or assign tasks to someone else)
The tasks and to-do list is a great way to manage all of the tasks you or other staff need to schedule against a client file.
No more needing to manage your to-do list using a separate application or traditional paper and pen. With this module, you can manage all of your work in the one place.
The tasks will automatically send you reminders as they become due and you can view all of your assigned tasks from your own dedicate tasks & appointments dashboard.
Tasks can be assigned a priority and a status. As tasks are completed, they will automatically be moved to the completed tasks list.
Benefit from the highest information security standards
Records management meeting privacy legislation requirements
Do not risk your client records. Cloud based practice management gives you peace of mind, it eradicates the need for a contingency plan in the event of files being destroyed, lost, or stolen. Don't save private client records to your computer's hard-drive and risk them been compromised. iinsight® mitigates risk by offering the ability to quickly, easily and always having access your clients records via a secure online portal anytime anywhere.
Database security, backups and 24×7 system monitoring
With iinsight® your data is secure. Every organisation has a private database and document repository where data is encrypted and continuously backed up using the highest standards commercially available. We exceed the privacy and data protection legislation requirements across the countries that we service. We own infrastructure in data centres located in Australia, European Union, Canada and the United States providing our clients with site infrastructure and expected availability of 99.99%.
Secure any device, anytime. 100% Mac and Windows compatible
True secure cloud computing with iinsight®. 100% Apple Mac and Microsoft Windows compatible. Compliant with all major internet browsers and Microsoft Office applications. iinsight® integrates with software you already own and are already familiar with. Also take advantage of mobile tablet devices e.g. iPads, Samsung tablets etc., to easily update your client file notes and billings with your work immediately and securely stored in the cloud. No need to go back to the office, login remotely or double enter your file notes ever again.
ISO 27001 security management standard
Our ISO 27001 certification confirms our continuous commitment to the security of our services to all our clients. The certification process assesses that we are addressing each element of the ISO standard and that our information security management practices meet internationally-recognized best practices.
Multi factor authentication (MFA) mandatory as standard
To help organisations comply with the new legislations such as the GDPR (EU) and Privacy Amendment Act 2017 (AUS), focus on strong privacy governance and encourage good practice, iinsight® requires mandatory Multi Factor Authentication (MFA). The MFA is one of the most effective controls an organisation can implement to prevent an adversary from gaining access to a device or network and accessing sensitive information.
Document storage and back up retention
The Back-up and Storage of Client Documentation is performed hourly. Which means at any point in time should a document need to be recovered within a 120 day period,  Be Software will be able to recover this.
Backup your organisations database, every 5mins and store a history of each of these
backups for 35 days
Backup your organisations document repository (documents, reports, uploads etc), hourly
and store a history of each of these backups for 120 days.
Customer service, a priority
Helpdesk, customer support and user training
We make your engagement process fast and easy. Our system configurations are personalised to meet the needs of your organisations specific reporting and delivery model requirements. We work with you to understand your business direction and then advise on how you can personalise iinsight® to meet your needs. You're up and running within days with ongoing support via online knowledge base, video tutorials, ticket and telephone helpdesk.
Continual innovation through industry interaction
We are passionate about innovation through the interaction with industry bodies and our clients. We are agile in producing software releases which are largely made up of ideas that our clients have shared with us. We invite all of our clients to particulate in our user groups so we can continue to develop the world's best case management platform and continue to meet the industries reporting and compliance needs.
Data migration from legacy case management systems
Do you have a legacy system and want to have all of your historical data migrated into iinsight®? This is not a problem, we get asked to do this all of the time, so much so we have pre-canned migration scripts for a lot of the popular legacy case management solutions in the market place or we can easily create a migration script for your bespoke case management solution. Talk to us today about your specific needs.
24×5 Online support ticketing
iinsight® offers as standard 24 hours x 5 days (Monday-Friday) online support ticketing across the software platform. Users can lodge support requests with the confidence that they will receive quick turn around times to their support requests and there is always someone there to help. As these tickets are lodged directly through the system, Be Software will know who you are, which organisation you belong to and to which users we need to respond to when updating the ticket.
Our online knowledgebase is linked to our support tickets, so when you type in certain keywords via the subject line you will be presented with relevant knowledge base articles which may resolve your issue before you have even submitted your ticket!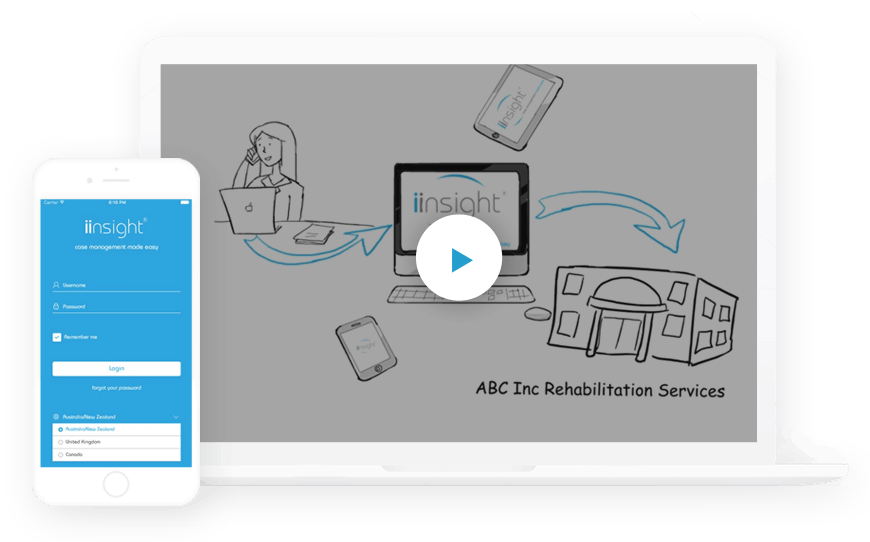 And so much more!
Unlimited user licenses.
No restriction on the number of cases.
Comprehensive client reporting.
Case Notes (clinical, admin and audit logs).
Contact management.
Create and bill from predefined plans.
Generate docs on the fly.
Upload docs, images and other formats.
Document security and versioning.
User roles and permissions.
Automated management & staff reports.
Take a closer look
View our demos and product literature