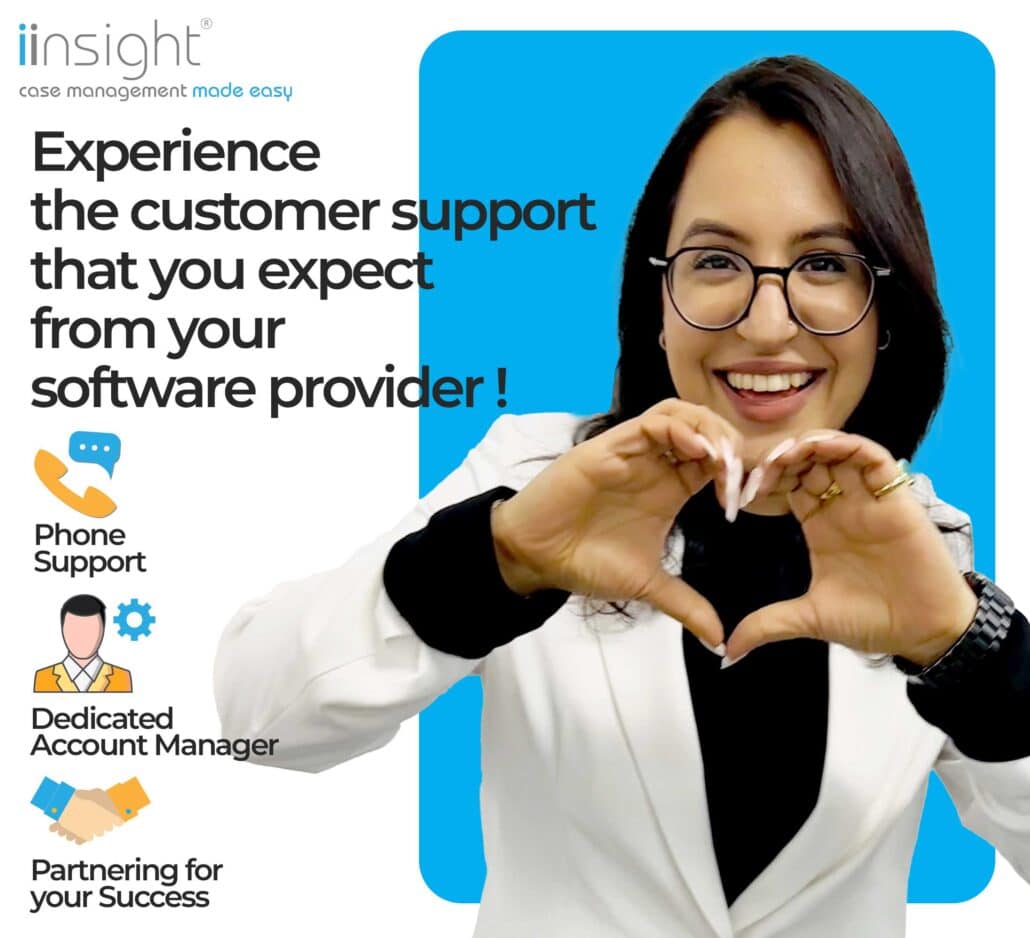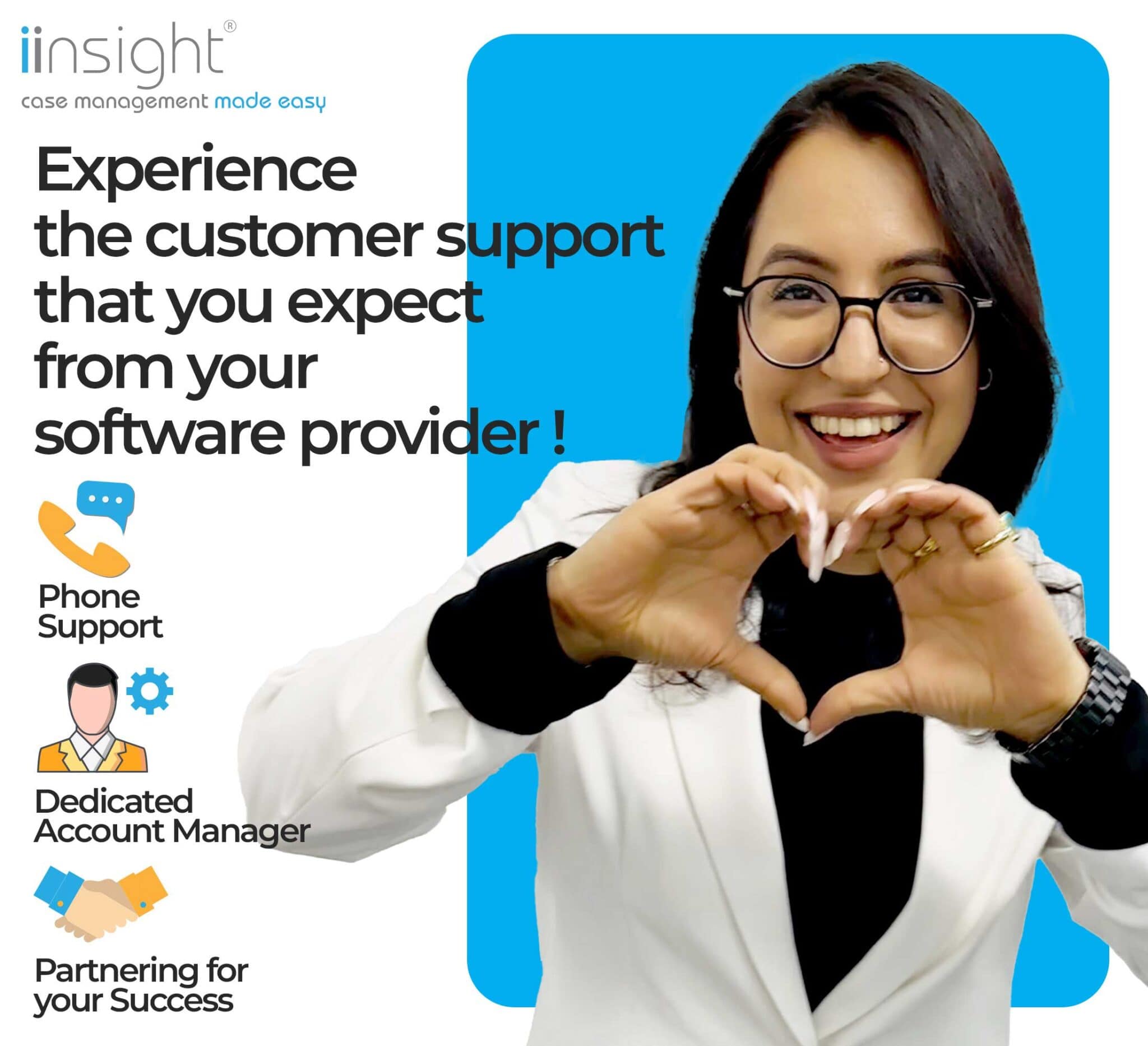 Experience iinsight®'s World-Class Customer Support! 🌟
At iinsight®, we're not just a software provider – we're your partners in success, dedicated to ensuring your journey with us is nothing short of remarkable. Our customer support is designed with one goal in mind: to empower you, elevate your experience, and exceed your expectations every step of the way.
Live Phone Support – Your Direct Line to Solutions:
When challenges arise, we know that having a real person to talk to makes all the difference. That's why our dedicated support team is available via phone from 9am to 5pm, Monday through Friday. No more automated responses or endless waiting on hold. We're here to listen, understand, and provide immediate assistance, ensuring you're back on track without delay.
24/7 Ticketed Support – Around-the-Clock Assurance:
We understand that issues don't stick to a schedule. Our commitment to your success is 24/7, and our ticketed support system ensures that you have a lifeline whenever you need it. Whether it's the middle of the night, a weekend, or a holiday, our experts are standing by, ready to tackle your queries, provide solutions, and offer guidance to ensure minimal disruption to your operations.
Dedicated Account Managers – Your Support Champions:
When you choose iinsight®, you're not just another customer – you're part of our family. Each customer is assigned a personal account manager, a dedicated expert who knows your unique needs, goals, and challenges. Your account manager is your advocate, your go-to resource for personalized assistance, strategic insights, and proactive solutions. With us, you're never alone on your journey – we're right there beside you, every step of the way.
Your Data, Your Privacy – Our Top Priority:
Rest assured, your data privacy is of utmost importance to us. Unlike other providers, we handle your sensitive information with care and responsibility. Your data stays within Australia, under the protection of local regulations, ensuring your peace of mind and safeguarding your privacy.
Awards Are a Testament to Our Commitment:
Our dedication to exceptional customer support hasn't gone unnoticed. iinsight® has been recognized with industry awards for our outstanding service. These accolades reflect our unwavering commitment to going above and beyond to meet your needs and ensure your satisfaction.
When you reach out for help, we understand that time is of the essence. Our commitment to you means that we respond promptly, whether you're picking up the phone or sending a support ticket. Our dedicated support team is trained to diagnose and address your issues efficiently, ensuring minimal disruption to your operations.
Have a suggestion, a question, or a concern? We're here to listen. Our open communication channels ensure that your voice is heard and your needs are addressed. Your input shapes the future of iinsight®, and we're grateful for your active participation.
Partnering for Your Success
When you become an iinsight® customer, you're gaining more than just software – you're gaining a partner dedicated to your success. Your dedicated account manager isn't just a point of contact; they're a strategic advisor who understands your industry, your business, and your aspirations. We work together, aligning our technology with your vision to drive results.