Cloud-Based OHS Management Software
Occupational Health and Safety is a matter that shouldn't be taken for granted. Otherwise, you put your organisation at risk of having a poor reputation and possible litigation down the line. Adopting a cloud case management software like iinsight® can be a good way to prevent or at least minimise problems. As an OHS software, it provides all the tools necessary to keep workers safe, while providing a comprehensive platform for effective job management.
What makes a good OHS management system?
The OHS management software must be a robust and powerful platform that can let you and your staff conduct proper risk assessment while being backed by full JSAs, predefined compliance checklists, and safe work procedures. That said, it makes sense to have a cloud-based practice management software that can help automate and manage occupational health and safety practices and compliance processes in your organisation.
A good OHS software is designed to give you peace of mind when it comes to the safety of your workers. iinsight® simplifies the way you audit, measure, review, and monitor almost everything related to managing your occupational health and safety system. It can be customised and scaled to suit your organisation's unique requirements, and it can be implemented and within a short period of time as a full out-of-the-box solution to enhance your OHS program.
iinsight® gives you the following features as a reliable OHS management software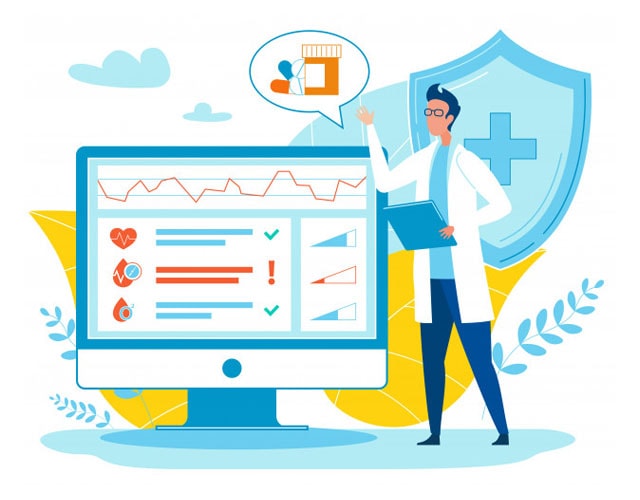 Simplified case management – Data entry is made effortless with a drag and drop feature that lets you move one or more files to a selected case directly  from your computer. An add-on lets you drag emails, including attachments to the occupational health and safety software from Microsoft Outlook.
Internal administration can be minimised as the OHS management system enables employee expenses tracking, which provides visibility into contractor costs. It can be configured to match every contractor's remuneration policy, so you can report against that information.
Keeping things organised – Custom folders in an OHS compliance software allow you to keep your documents organised. Assign unique labels that meet your organisation's standards, and group documents per type. You can also find specific documents by assigning labels to them.
Improve data entry – The WHS management system software reduces the time it takes to input crucial data by enabling scan-to-email. Simply email the scanned files to iinsight® and they will be uploaded and attached to the relevant client record. This can be completed in just two steps with a multifunction device.
Integration with Medicare – An upcoming feature will allow you to link billings to the claims portal of Medicare using the DVA and Medicare integration. This could help reduce administration and speed up the claims process. Likewise, it simplifies financial reporting, while ensuring compliance.
Work more efficiently
As an OHS software, iinsight® aims to maximise your compliance and productivity in the long run. Use it for the following purposes:
Oversee incidents – Track and report illnesses and injuries while ensuring compliance with industry, regulatory, and organisational requirements, including MSHA, WCB, RIDDOR, and OSHA. This way, you can enhance and manage every aspect of your OHS program.
Ensure compliance – Refer to the OHS management system to plan work ahead of time and rely on automation to get things done quickly and accurately, while ensuring organisation-wide compliance with all necessary requirements.
Observe work conditions – Use the OHS management software for tracking and reporting hazardous behaviours and conditions in your workplace. This may help stakeholders create better safety plans down the line to minimise hazards and correct poor behaviours to avoid further incidents . Likewise, it gives you insights on how to manage hazards as it supports risk assessments.