Home Modification Assessments And iinsight® Software
The process of selecting an assessment that will provide the most valuable information for addressing a client's home modification needs may depend on the clinical utility of the assessment; its applicability to particular populations or situations; and the client's occupational performance,.

Are you still using different kinds of software for every administrative task in your clinic or hospital? It may be better to switch to an integrated practice management software solution. That means you get an all-in-one platform that lets you do and find everything in a single place. You just need to make sure that it is designed and built specifically for medical practitioners, including NDIS and allied health service providers, and that it is cloud-based, so it is flexible and scalable to suit your practice's unique requirements.

If you're not sure about implementing this type of software, you might want to know the six important benefits you can expect to experience from it:
With integrated practice management software, you can have more time to do more important tasks, like providing the best possible care to your patients or clients. It eliminates the need to maintain multiple records and spreadsheets in different organisers, as it puts all in one centralised repository online.
Take your work anywhere when the software is cloud-based. That means your staff won't be limited to working in the office or accessing medical or patient records only from specific computers. This way, it is easier to create timesheets, invoices, and billings, and update records anytime and anywhere.
Drag and drop new files directly into the integrated practice management software from your computer or email client and they will automatically be uploaded into a select case file. The software can be integrated with Xero accounting platform to automatically synchronise payments and invoices between them.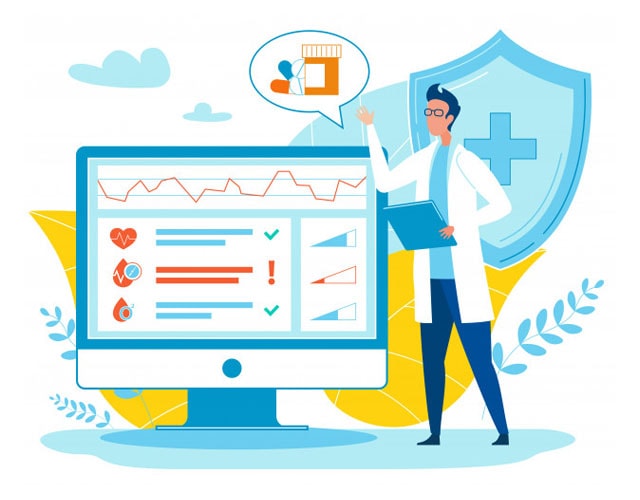 The software facilitates the claiming process for Workcover SA and QLD by delivering ready-to-use reports. Electronic invoices can also be provided directly to their system.
Linking to Medicare's claims portal can reduce your administrative woes. This also means simplified financial reporting and faster claiming for your practice.
The integrated practice management software has tools for optimising scheduling and management of clients, staff, and clinic resources. Integrate with Google Calendar, iCal, or Outlook to view appointments on connected devices, and get reminders for upcoming tasks and appointments. Notifications can be sent via email or SMS to confirm appointments and minimise no-show.
By implementing a health clinic software like iinsight®, you can keep everything you need in a single repository. So, you can say goodbye to managing multiple organisers, documents, and spreadsheets.

Find out more about iinsight® by signing up for a 14-day free trial. We can also arrange a demo of the case management software to practices in Australia, New Zealand, Ireland, United Kingdom, United States, and Singapore.