Workplace Rehabilitation – Cloud Based Medical Practice Management Software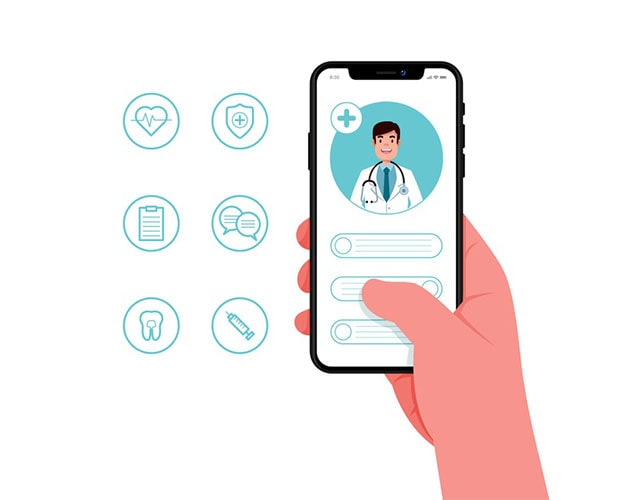 Therapy Management Software for Workplace Rehabilitation and Health
Workplace Rehabilitation and Health providers specialize in delivering health and rehabilitation services to employers and employees under workers compensation programs so that workers can have a timely, proactive, safe, and cost-effective return to work. These providers benefit greatly from specialized case management models that enable close monitoring, review and assessment of programs, goals, and progress of actions throughout the entire return to work program—from the initial consultation to the final therapy—before an employee actually returns to work.
A cloud case management software solution is extremely useful for workplace rehabilitation and health providers who work closely with a wide range of health providers and practitioners—including rehabilitation consultants, psychologists, counsellors, physiotherapists, occupational therapists, and exercise physiologists, among others. It can help them effectively manage clients who wish to return to work safely and in the earliest time possible. In health practices that require close interactions between health providers, consultants, and practitioners, a well-designed case management software plays a crucial role in collaboration.
In addition to expediting and automating different aspects of practice management, a cloud-based case management software system is also beneficial when it comes to administrative tasks like appointment scheduling and follow-ups. These tools enable online options for setting up appointments so clients are able to select schedules that fit their convenience and view their practitioner's availability instantly, so they can request appointments accordingly. WHS management system software programs are also equipped to accommodate secure billing and online payments, which provides added convenience to patients as well as employers who are responsible for these reimbursements.
Billing and financial analysis are also critical functions that case management systems account for. With a streamlined systems in place, a cloud case management software helps you increase the number of accepted claims the first time they are requested or submitted. This is because these systems help eliminate human error in claims filling, reducing denials and rejections. Moreover, the same system can be used to respond to rejections and denials that the software receives. Even more robust systems provide financial analysis so you can walk through a breakdown of your practice's revenue and determine which services and clients bring the greatest potential for financial growth.
From secure documentation to a streamlined workflow and efficient billing and financial analysis, the right practice management software is invaluable to your workplace rehabilitation, health, and therapy practice.
iinsight case management offers a tailor-made solution that can help you achieve your growth goals by maintaining a progressive health practice.
iinsight is one of the most comprehensive cloud-based case management engines and reporting systems for healthcare providers in the market today. Specially designed for allied health professionals and practitioners, NDIS service providers, and workplace rehabilitation and health practices, this case management system offers a scalable platform for practice owners to conduct and streamline operations. It enables users to skip through redundant tasks by allowing the system to re-enter already saved data into required fields, speeding up patient on-boarding, while reducing user-error, which often leads to all kinds of productivity and revenue losses.
With iinsight, therapists and health professionals can store and access work and data securely in the cloud, so you can have access to patient records and other required resources wherever and whenever you need them. iinsight can likewise be accessed on any device so you never lose access to case reports and files.
It's now available in an increasing number of countries including Australia, New Zealand, United Kingdom, Ireland, Canada, Singapore, and the United States. You can subscribe to the iinsight case management service for as low as $64.50 USD a month. This entitles you to unlimited use of the program's features and services. You may likewise try the entire software suite for free through iinsight's 14-day free trial program, which will give you free access to iinsight's innovative tools and program features and an extensive online knowledge base so you can weigh its benefits for your organization before making a commitment.