Cloud-Based Kinesiology Practice Management Software
Advanced Kinesiology Management Software to manage patient records and optimize practice performance.
How iinsight Makes Your Kinesiology Practice Efficient
Is your kinesiology practice losing revenue from poor billing? Are you struggling with revenue cycle management problems, such as claim errors and denials?

With our iinsight kinesiology management software, you can concentrate on what matters most—offering quality services to your patients. Our practice management solution increases streamlines your operations for improved financial performance and cash flow. It also helps you to maintain oversight at your practice.
Amazing Features of Our Health Clinic Software
Our kinesiology management software features a variety of features including:
Online Invoicing and Payments
iinsight health clinic software can be integrated with accounting systems like Xero and Quickbooks to automatically sync invoices and payments. This makes significantly shortens these processes of managing invoices and following up on customer payments.
Convenient Patient Scheduling
Optimize planning for long-term patient goals with our management software for kinesiology practice. This practice management software comes with a scheduling function that makes it fast and easy to stay on top of your patient appointments.

You can track appointment times and duration. With scheduling out of the way you can allocate more time on improving your patient care.
You can use our kinesiology management system to receive and analyze your patient's financial information and history. With this data, you can make informed business decisions about your kinesiology practice.
iinsight allows you to create, find, and categorize your practice documents. You can create custom labels and group your file according to type. Work the way you like with our practice management software.
Our case management software facilitates a smooth claiming process of Workcover SA and QLD by delivering ready-to-use reports and electronically exporting invoices data into Workcover's system. Iinsight® is also syncs your practice's billings directly to the claims portal of Medicare to simplify financial reporting, speed up the claims process, and reduce administrative costs.

What's more, you can use it for claim denial management. Enjoy fast processing, turnaround time, and payment of claims with our kinesiology practice management software.
We understand how important it is for your kinesiology practice to be compliant to updated healthcare laws and regulations. You will be pleased to find out that iinsight features advanced tools that automate workflows that enable you achieve your internal and external KPIs. It does all this while reducing the need to worry about audits and contract compliance.
Benefits of Our Practice Management Software for Your Kinesiology Practice
iinsight provides an automatic patient accounting and practice management system intended to improve billing processes and increase revenue.
Our kinesiology management software helps you optimize financial performance. With the, quick submission of claims, dynamic pursuit of denied claims, and audits of your online patient charts, your kinesiology practice is in a better position to accelerate cash flows.
Our software helps save staff time and increase patient fulfillment by enabling patients to complete office forms and update their demographic data electronically. This allows kinesiologists offer faster and better quality of care.
Our programmed billing rooted in claim workflows helps you avoid costly mistakes and makes it achievable to obtain cleaner claims without jeopardizing patient care. It will help reduce mistakes associated with double or repetitive data entry as it simplifies the process of inputting updates or new documents into respective case files with a drag and drop function.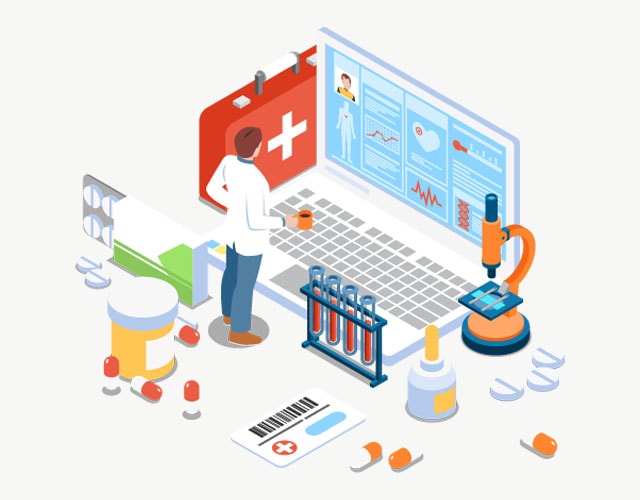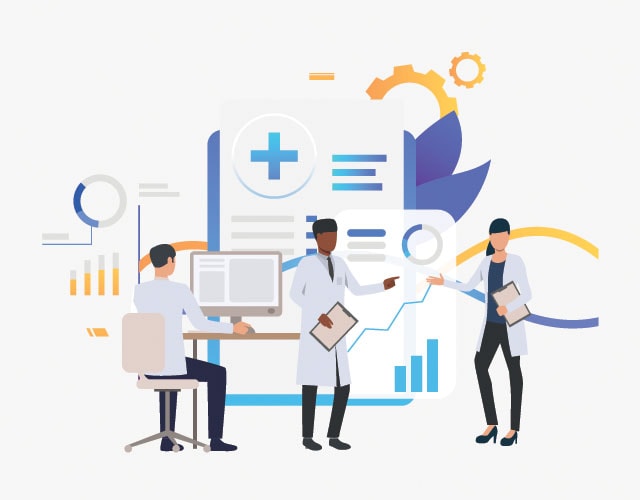 iinsight has a team of technical professionals with years of experience in software solutions for the healthcare industry. You can be assured that our health clinic management software keeps your data safe and is compliant with the modern healthcare laws
Do you have any questions or issues with our management software? We helpful representatives are always available to handle your request. Take advantage of our easy-to-use chatbot features to ask pressing questions.
Iinsight's entire team is compliance-driven, adhering to security audits, healthcare regulations, and other audit compliances.
Healthcare Specific Solutions
Our team carves a niche in combing all segments of the sports industry to a single platform by agile software and app development. At iinsight, we strive for providing you flexibility in developing healthcare practice software, which allows efficiency & significance.
Strict Delivery Timelines
Our team of professionals adheres to a strict delivery timeline and delivers projects on time without quality compromise.
Let's Start a Conversation
We would love to hear from you if you are looking for committed professionals who believe in digital transformation to create a connected world, leverage technology to make a positive impact in our daily lives, enjoy what they do and know what you need! Let's connect!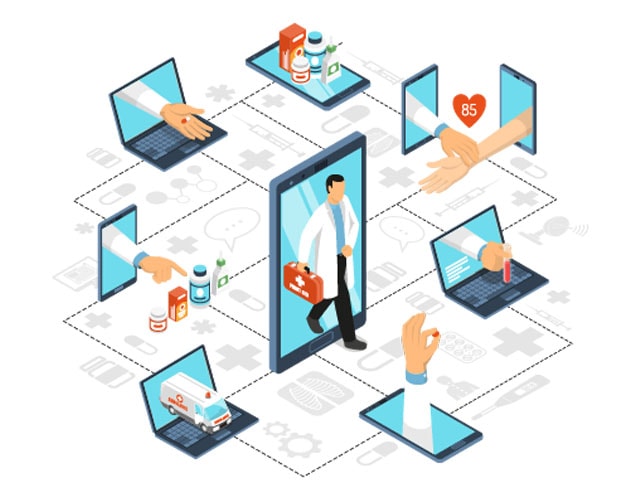 Kinesiology Practice Management Software: FAQs
Can I use iinsight on my phone or tablet?
You can use iinsight anywhere at any time. iinsight is Tablet and Mobile friendly, allowing you to add billing, timesheets and notes on the move. Improve the productivity of your kinesiology practice with iinsight.
Can I track my patients plan limits and get reminders?
Absolutely, iinsight provides you with automated reminders and alerts when you are approaching your funding limits and timeframes. With iinsight, you can forget about unexpected about unexpected issues when running your kinesiology clinic.
Is iinsight ISO and GDPR accredited?
Yes, we are ISO27001:2013 Certified and GDPR (General Data Protection Regulation) Compliant (EU).
What enhanced security does iinsight you offer my staff when accessing client files?
iinsight comes with Multi-factor Authentication as standard. Because we understand that you work on sensitive client data, security is one of our top-most priority.