Compliant and Secure Cloud-Based Physical Therapy Software
Empower your therapists to develop better treatments. Create a welcoming patient experience across every touchpoint. Make informed decisions to encourage growth for your practice. Do it all — and more — while staying compliant with iinsight's cloud-based physical therapy software. Start your 14-day free trial now!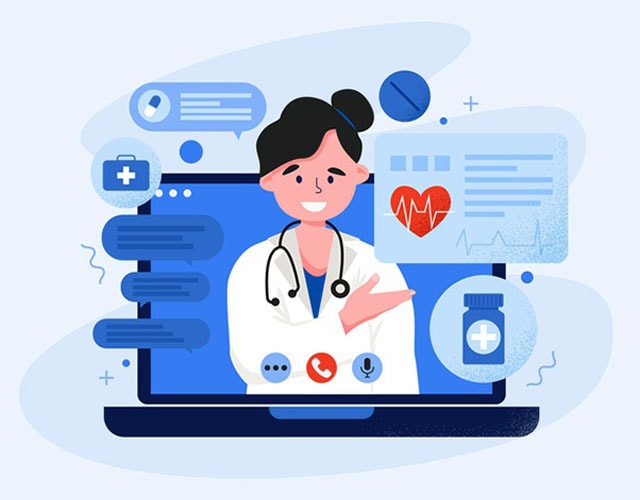 Streamline Your Practice with iinsight's All-in-One Physiotherapy Management Software
Choose the cloud-based physiotherapy management software specifically designed for allied health practices!
Over 25,000 practices worldwide already trust iinsight because we've designed a platform to meet the unique needs of physiotherapists. Like most medical practices, physiotherapy faces administrative challenges that prevent practitioners from focusing their energies entirely on the treatment and rehabilitation of their patients.
Our cloud-based management software takes the burden of data entry and administrative tasks off your therapists. Help your therapists devote their full attention to maximizing patient outcomes and doing what they do best.
Reduce risks of errors. Keep documents secure. Optimize your entire physiotherapy practice with the power of iinsight's cloud-based management platform!
Start your 14-day free trial now to explore the knowledge base and video tutorials!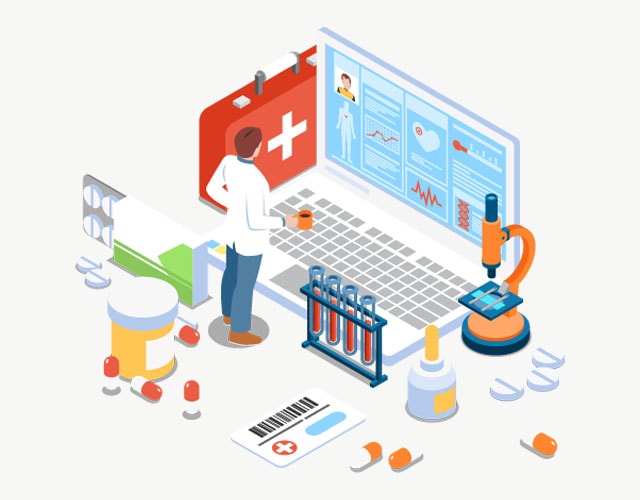 Empower Therapists to Create Effective Treatment Plans
Slash time spent on tedious tasks like data entry and administrative work. Use the power of automation to streamline documents and data entry. Therapists can focus more of their time and energy creating a better patient experience.
Give therapists access to the data they need to create more effective treatment plans. Use iinsight's cloud-based physiotherapy management software to drive patient insights from data. Help your therapists do more.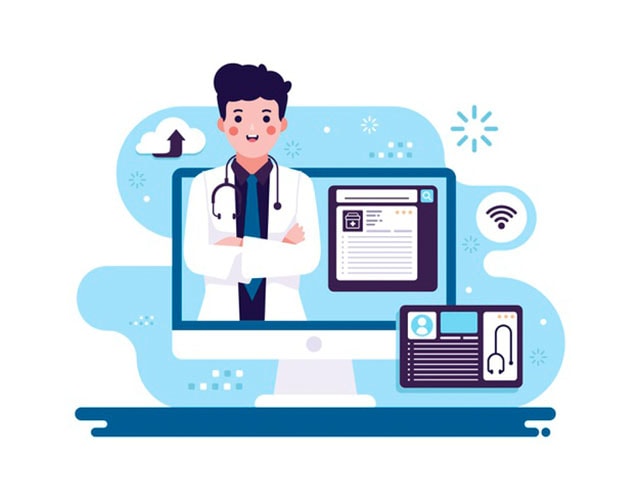 Improve the Patient Experience at Every Touchpoint
Make scheduling, reminders, and appointments easy for patients. The iinsight platform streamlines workflows across your entire practice — including the patient-facing side.
Keep patients informed of their programs and progress, reduce annoying hiccups, and create a more welcoming online experience overall for your patients with iinsight's cloud-based management software.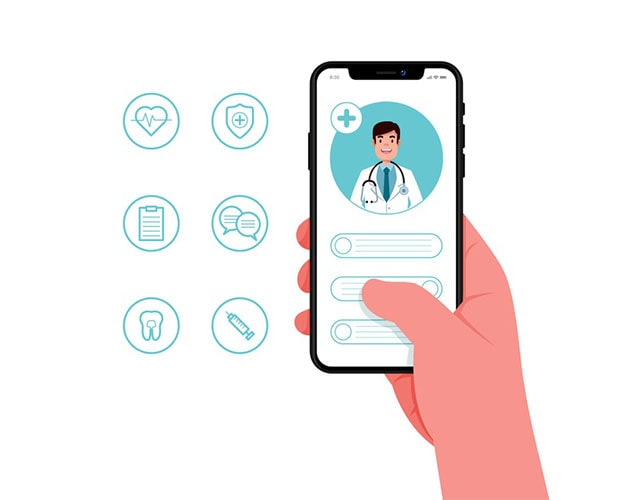 Streamline Claims Processing and Medical Billing
Get paid from claims faster. Reduce mistakes. Send bulk email invoices. Boost your practice's medical billing efficiency with the iinsight physical therapy management software!
Secure records and documents while keeping information you need accessible. Use iinsight's cloud-based solution to manage your practice's entire budget while tracking cashflow.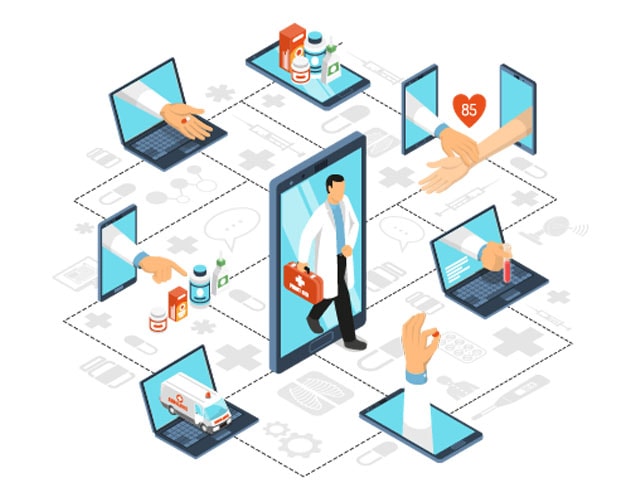 Instantly Adapt to Industry Compliance Regulations
Trust the platform specifically designed to meet changing industry regulations in the physiotherapy industry. We designed the iinsight platform with built-in compliance measures for allied health practices.
Enforce compliance across every department. Keep assessments and records accessible for therapists while staying secure. The web-based platform is accessible from any device and secured with multi-factor authentication.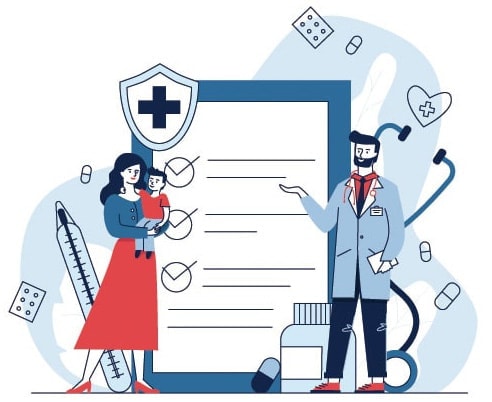 Gain Deeper Insights About Your Physiotherapy Practice
Uncover key performance indicators about your practice and make better decisions! The iinsight cloud-based management platform helps you reduce inefficiencies and improve processes across every department.
Use iinsight to build a better understanding of your practice's long-term growth. Plan for the future while improving patient experiences today. Optimize every department with iinsight's cloud-based platform!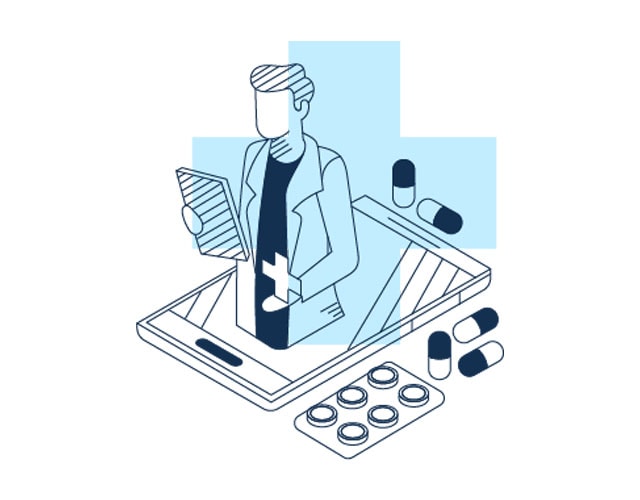 Run Efficiently with Inter-Department Management
Share documents and records across every department securely. The iinsight cloud-based management platform helps everyone in your practice find the information they need fast.
Focus on what matters. Ensure a smooth practice across every department with iinsight's automated workflows and intuitive processes.
Why Choose iinsight for Your Cloud-Based Physiotherapy Management?
Physical Therapy Software Built Specifically for You
Created to help physiotherapy practices drive more income, run more efficiently, and improve patient outcomes. From compliance and security to billing and claims, we've designed a cloud-based platform that meets the unique needs of allied health professionals.
Choose the cloud-based management solution uniquely designed for physical therapy clinics.
Scale Seamlessly as Your Practice Grows
Choose a cloud-based physiotherapy patient management software designed to grow with your practice. The iinsight platform is simple enough for small practices yet robust enough for larger practices.
Take advantage of our 14-day free trial and affordable monthly plans to see how iinsight can work for your practice.
Compliant All-in-One Solution
Ensure practice-wide compliance with iinsight's all-in-one solution. Designed specifically for allied health practices like yours, iinsight software includes built-in compliance enforcement. That's why thousands of practices in seven countries trust iinsight.
Reduce the risk of data breaches that comes with using multiple management systems. Tighten up security loose ends by using the iinsight cloud-based platform to manage every aspect of your practice securely.
Intuitive and User-Friendly Physical Therapy Software
Enjoy efficiency and data accessibility from the moment you implement iinsight! The iinsight physical therapy practice management software is user-friendly and intuitive so it seamlessly adapts to your practice.
We've designed a cloud-based management solution to empower therapists and make their jobs easier. That's why the iinsight platform is easy for everyone to use without extensive training.
User Training and Legacy Migration Made Easy
Take the stress and headache out of switching to online management tools. Your iinsight cloud-based management software includes user training for your entire practice. We equip your therapists to squeeze the most value out of your iinsight platform.
Switching from outdated technologies? We also offer legacy migration services to keep your data and documents safe while you transition to our cloud-based system. Reduce downtimes and risks of errors from manual processes with iinsight!
Trusted by 25k Practices in Seven Countries
25,000 practices around the world just like yours trust iinsight's physiotherapy patient management software. See what our customers in the United States, Australia, Singapore, Ireland, the United Kingdom, Canada, and New Zealand have to say.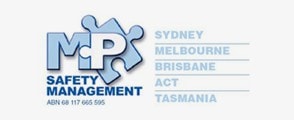 We have been users of iinsight® since 2010 and have watched it grow and improve every week. iinsight® has helped our business to have all information close at hand, with the ability to access case notes, reports using templates, outcomes and achievements, invoicing and much more. The support given by iinsight® staff is constantly friendly and swift and they are always open to ideas and improvements to help it become even better."
Donna Perrett
Office Manager, MP Safety Management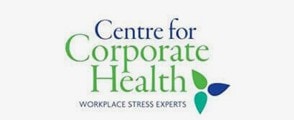 "We have been using iinsight® since 2011 and it has made a big difference to our business enabling us to spend less time on Administration and more time with our Customers. iinsight® is a very versatile product and helps us to access case notes, reports, invoices, costs and many other features with ease of access in a user friendly format." There are regular new features and innovations which continuously enhance the system and the friendly Support team listen to our needs and respond in a timely manner. "We are also able to migrate our other business 'Centre for Corporate Health' into iinsight® to enable us to have a single platform that caters for all of our organisations needs which is exactly what we wanted."
Kristin Tinker
Rehabilitation Services Manager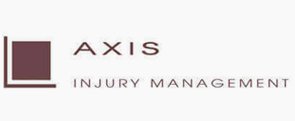 We have been users of iinsight® since 2010 and have watched it grow and improve every week. iinsight® has helped our business to have all information close at hand, with the ability to access case notes, reports using templates, outcomes and achievements, invoicing and much more. The support given by iinsight® staff is constantly friendly and swift and they are always open to ideas and improvements to help it become even better."
Scot Weeks
Managing Director, AXIS Injury Management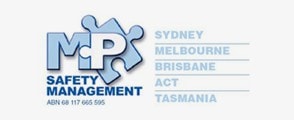 "I just wanted to say how much I love iinsight®. I have several staff away at the moment and it has just made me realise how much better our business is and the level of service we provide is much improved because of this system."
Melanie Parker-Doney
Managing Director, MP Safety Management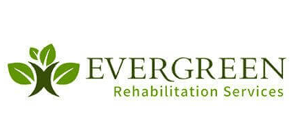 iinsight® iinsight has drastically improved how efficiently and effectively my company streamlines, tracks and organizes client, customer, employee and financial information. I thoroughly enjoy the feature of being able to enter a billing and my clinic notes simultaneously. I find it exceptionally user friendly and the tech support by Ian is phenomenal. Any questions I may have are promptly answered within 24 hours with easy instructions and screen shots to guide me to a solution. The reports that can be generated are informative and assist with setting strategic goals. I would highly recommend Iinsight to any OT Case Manager who is looking to simplify their processes and reduce administrative inefficiencies."
Tara Trethewey
Director of Rehabilitation Services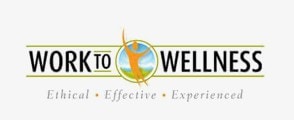 We recently transitioned to using iinsight for our workflow, billing and invoicing, and information storage. While process change is expectedly difficult, the transition was easy for us. iinsight® is intuitive to use, and we have access to excellent tutorials, video demonstrations, as well as written instructions. We found the staff at iinsight to be superb; their response to any inquiries was really prompt, despite the time-zone difference. The software allows for extensive customization, and this presents great opportunity for reviewing and reporting workflow, case history, responding to customer inquiries and sharing information amongst our team. We highly recommend the software and invite any inquiries if you are considering adopting their software for your company.
Diana Vissers
CEO / Work to Wellness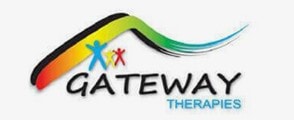 "We required a web-based case management system that could be accessed remotely, and that promised to be secure. The software needed to be equally accessible on Mac and PCs as well as via mobile devices. This solution also needed to be cost effective. Our favourite feature is the ability for more than one team member to access case notes. We have a multi-disciplinary team who sometimes collaborate on cases, so it was important that this feature was available. We would recommend this software to other organisations who are primarily focussed on injury management/ work rehabilitation. We are a paediatric practice, so can probably not use the software to its full potential."
Nicole Grant
Director
"iinsight® provides us with a one-stop place to store all our client records. Before using iinsight® we had folders upon folders of client files – iinsight® enabled reboundrehab to bring this all together in one place. Being cloud based iinsight® can be accessed (and has been accessed) from almost anywhere in the world. It enables our staff to information share quickly and efficiently. iinsight® has been a great program to use, more-so the support offered by BeSoftware has been fantastic always with a prompt resolution. Reboundrehab are also keen on the regular improvements and updates that take into consideration user needs."
Kaye Bruce & Hannah Essaih
Rehabilitation Consultant
"We have been using iinsight® since 2011 and it has made a big difference to our business enabling us to spend less time on administration and more time with our customers. iinsight® is a very versatile product and helps us to access case notes, reports, invoices, costs and many other features with ease of access in a user friendly format. There are regular new features and innovations which continuously enhance the system and the friendly Support team listen to our needs and respond in a timely manner. We are also able to migrate our other business 'Centre for Corporate Health' into iinsight® to enable us to have a single platform that caters for all of our organisations needs which is exactly what we wanted."
Kristin Tinker
Kristin Tinker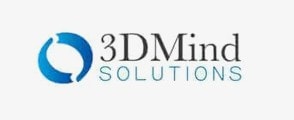 "I have used other case management software – but iinsight® beats them hands down! It has kept pace with our rapid business growth with its easy to use formats. I can't speak highly enough of the customer assistance you will receive from iinsight®.
Kasrynne Huolohan
Managing Director
We have really enjoyed our experience with iinsight® since implementation. The lead in and introduction of the system to our team was smooth and we were given lots of support. The difference iinsight has made to our daily management of cases, invoicing, records and time keeping adds up to compliance and savings for our company.
Kerry Byers
Manager Return to Work Services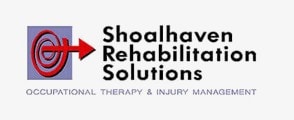 "Last night I entered all my client details and billings into the system – took me 30 minutes for each client – a task that previously took me 3 hours for each person! I'm wrapped!."
Margaret Barry
Occupational Therapist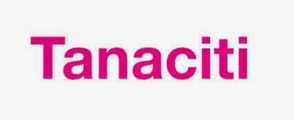 "iinsight® has been a huge benefit to my business making case management so much easier. It is very user friendly and innovative with regular new features and improvements to provide a great user experience. I particularly enjoy the iPad capability of iinsight® – it enhances my business operations. We have consistently had prompt friendly service that exceeds expectations."
Tania Dhillon
Director & Principal Consultant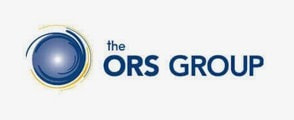 "We are a national organisation that has been enjoying the benefits of the iinsight® product for more than 6 years. iinsight® has made a tremendous difference to the productivity of our consultants and our Managers have easy access to real time data about how our cases are progressing.'Be Software International' has continually and effectively engaged with our staff on the many enhancements and updates of iinsight® that have been designed to boost productivity and to meet the changing industry and legislative requirements to which we are exposed."
Peter Scott
Managing Director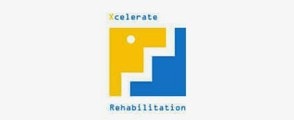 "iinsight® has been a great asset to us it has taken the headache out of invoicing and as a manager it is so convenient to look up all the clients and know exactly where they are up to in their rehab plan."
Fiona Lamont
Clinical Services Manager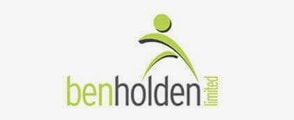 Before iinsight® we had a private network that was very tedious for all to use! My external staff reported that it was extremely slow, unreliable and almost impossible to work with. From the office end, it required an expensive and power hungry server to be running all the time, constant maintenance and expensive IT support to make it work. Not only is good IT expensive, it is very difficult to find a company or individual that can be responsive. I found that the IT issues that the server and the private network created were by far the most stressful aspect of running the business!
Everything changed for the better in late 2013 when we commenced the transition to iinsight®!
iinsight® has completely changed the way that I personally work and how the business operates.
iinsight® has an intuitive 'feel' about it and I found it very easy to adapt to, I trialled some alternate packages which were quite confusing.
One of the great things about iinsight® is the great IT support that comes with it, Dan is always at hand to assist with problems. I have to say that Dan Howard is probably the most calm and friendly IT person that I have ever met. Simply knowing that there is a highly competent and skilled individual at the end of the phone to assist and support has done amazing things for my peace of mind!
iinsight® has allowed me to be very flexible with my work practices. Before iinsight®, everything had to be done in the office on my desktop computer. Now, wherever there is wifi, I can use iinsight® on my laptop and I can complete every imaginable business activity.
In the past we used several separate programmes (word, excel, outlook, quickfile – and more) to run the business. The flexibility, affordability and the convergence of these tools into one platform has revolutionised how we work!"
Ben Holden
Director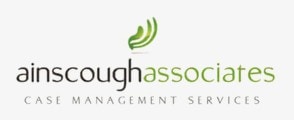 Previously we were using an Excel spreadsheet system to record our case notes and submit invoices. iinsight® has been fantastic in that it has allowed us to really streamline, simplify, and make this whole process automated and much less of a headache! This has been a fantastic bonus for our company. Favourite feature is the ability for us to differentiate the fees that we pay to self-employed case managers from the invoices that we send out from the company. Previously we were doing this manually but the system now allows us to do this and it is a massive bonus. My favourite bit really is the whole streamlining of our case notes and the ease of billing. Being able to review costs and case note entries with ease in one central cloud location is fantastic and very helpful with the work that we do. Firstly, I would talk about the price. I carried out quite a few reviews of other systems prior to signing up and I have to say that the cost of your system is extremely favourable and a massive advantage over your competitors.
John Ainscough
Director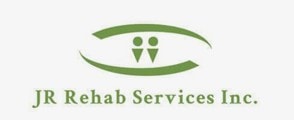 iinsight® has made our daily management of cases a lot easier. It allows us simple access to client files, billing details and invoices, which assists us with our day-to-day services and file management. Invoicing is now quick and easy. iinsight allows us to follow up invoices and details in a simple manner. iinsight® allows for flexibility within our company as we have been able to customize the way we use the program and iinsight® support has assisted us with ongoing development and new features to meet the needs of our company.
Kevin Loades
Director of Operations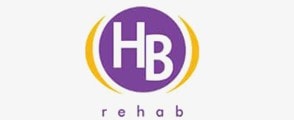 "The time we spent on administrative and non-billable tasks was excessive prior to iinsight®. We were paper based and we 'doubled-up' on many of our processes to ensure there were no errors.
iinsight® has allowed us to spend more time working on billable tasks, increase our client case load and minimise time spent on administrative tasks.
There are quite a few things I love about iinsight®. Some of these are:
Invoicing is quick and easy.
Documentation is easy to find.
The ability to send an email with the documentation already attached saves us a lot of time. The fact that it is converted into a pdf when it is sent via email is a huge time saver.
Reports to review employees' time and how it has been spent has provided us with invaluable information and has allowed us to provide strategies to employees to increase their productivity.
The time in the client's plan is automatically deducted when we enter billable time with a client so it is clear how much time we have left (We used to do this on paper which was time-consuming).
We are able to spend more time on client-related issues rather than administrative tasks.
Client reports- information is pre-populated so the time we spend on report writing is reduced and this saving is passed on to our customers.
Go-to meetings are invaluable! I have learnt a lot from the go-to meetings with Ian.
I would want other organisations to be aware of the quick response time when issues arise and the great support we have received from iinsight®.
Renato came out to meet us at the office when we were considering iinsight® and he was more than happy to sit with us and answer all of our questions.
One thing that really stood out to me was when we initially started using iinsight® was the support we received. I emailed Ian weekly (sometimes daily) and I always received a response the same day. Ian would always call to discuss the problem and follow up with an email so I had the information readily available if I required assistance in the future. There were a few times I had asked Ian if a part of iinsight® could be customised to meet our needs. Whenever possible, Ian would speak with his team to discuss and get back to me with a solution to our problem.
The support we have received has been the crucial key to our success with iinsight®."
Alison Bell
Business Operations Manager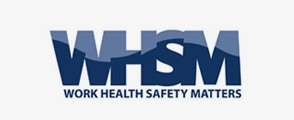 Work Health Safety Matters went live with the iinsight® software in March 2016 having commenced the process in early January 2016. The initial consultation and discussion with Renato Parletta and Emma Weber and the software training and set up were all very professional and seamless with additional assistance being provided along the way.
The after set up help desk with Ian Stallworthy has been superb. Ian trouble shoots any queries that may arise and sets up a "Go To Meeting" so that he can educate you in the processes as he goes about attending to your queries. He is always at the end of the telephone or email and nothing is too much trouble.
iinsight® has assisted WHSM with streamlining our administrative and case management processes and invoicing and our consultants have embraced the program without any difficulties.
I would recommend iinsight® to rehabilitation providers to assist with their case management administrative processes, case notes, invoicing and providing reports for provider performance and service contracts. It is also wonderful to know that our data is able to be accessed at any time and is backed up locally and remotely every three hours.
Judy Gardner
Director / Rehabilitation Consultant
iinsight® been a wonderful experience for Reboundrehab and has saved us a lot of headaches with data management. iinsight® support is fantastic and always reliable. Training and updates are always well prepared and informative. One of the best decisions that we made as a company was to utilise iinsight® software platform across our divisions.
Hannah Essiah
Director/ Rehabilitation Counsellor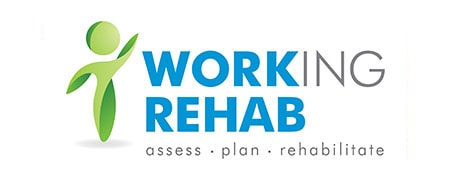 "IINSIGHT has provided our team with a readily accessible and user-friendly case management system which has streamlined our case notes, reporting and service costs. Our mobile consultants are able to access the system from anywhere and at any time. This has been great as previously we had been using hard copy files, and excel spreadsheets which resulted in a lot of administrative 'downtime'. We have been impressed with the prompt customer service and trouble-shooting assistance, Ian has been a big help to ensuring the system runs smoothly for our team. I particularly like the ability to link iinsight and xero (accounting software) for our invoices which helps save considerable time on book keeping and accounting. We would recommend iinsight to allied health and rehabilitation providers."
Sarah Rossi
Director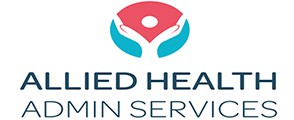 "Allied Health Admin Services have been working with iinsight now for over 12 months with a number of our clients. iinsight have always been most helpful when support tickets are raised and provide a more personal touch to customer service that is harder to come by now. One of our favorite features is the Quicklinks feature in the left hand side menu that allows us to raise all invoices at one time in any or all business divisions and/ or service contracts. The integration of a drag and drop feature with Outlook is also fabulous and a time saver when needing to issue correspondence to clients/ patients. Keep up the great work BE Software! "
Jenny Pither
Director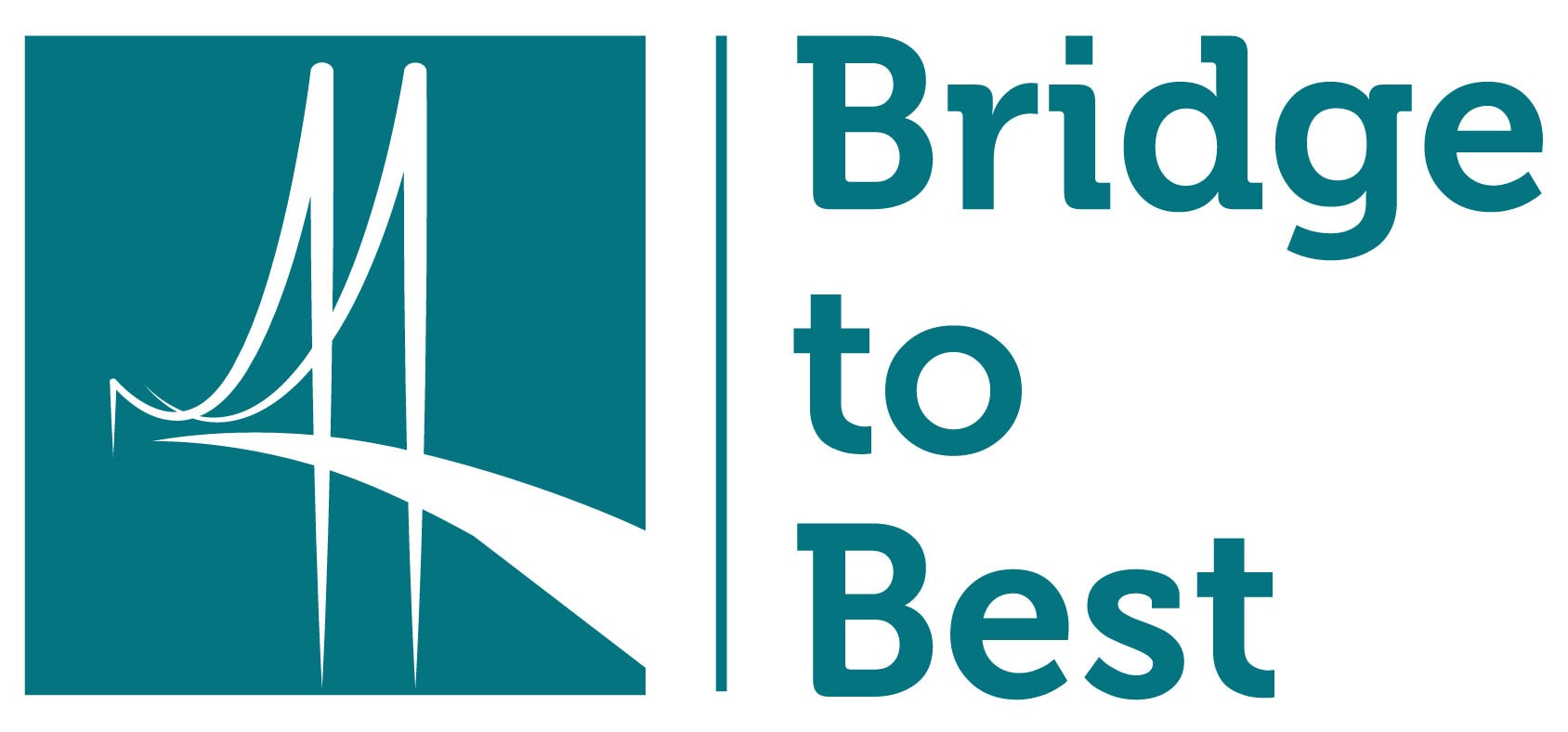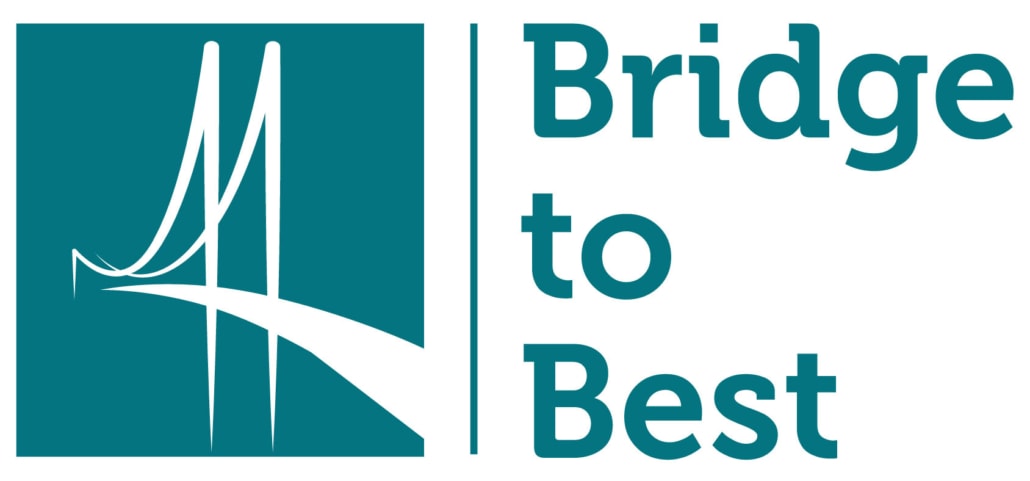 iinsight has been such a breath of fresh air for my business. After trying multiple other platforms, I was so happy to find a system that reduces duplication and integrates with the other aspects of my business.
The team at iinsight are consistently approachable and deliver timely responses to troubleshooting requests and are receptive to feedback for further developments that always benefit my business.
My favourite features include the ability to pre-fill reporting templates and count down time within a funding approval. I don't even have to think about it!
iinsight is easily customisable to my business and unlimited data storage gives me relief that I can maintain all documentation without concern of additional data charges. I would not hesitate to recommend iinsight to any domiciliary allied health practice. I'm a massive fan."
Danielle Skelton
Director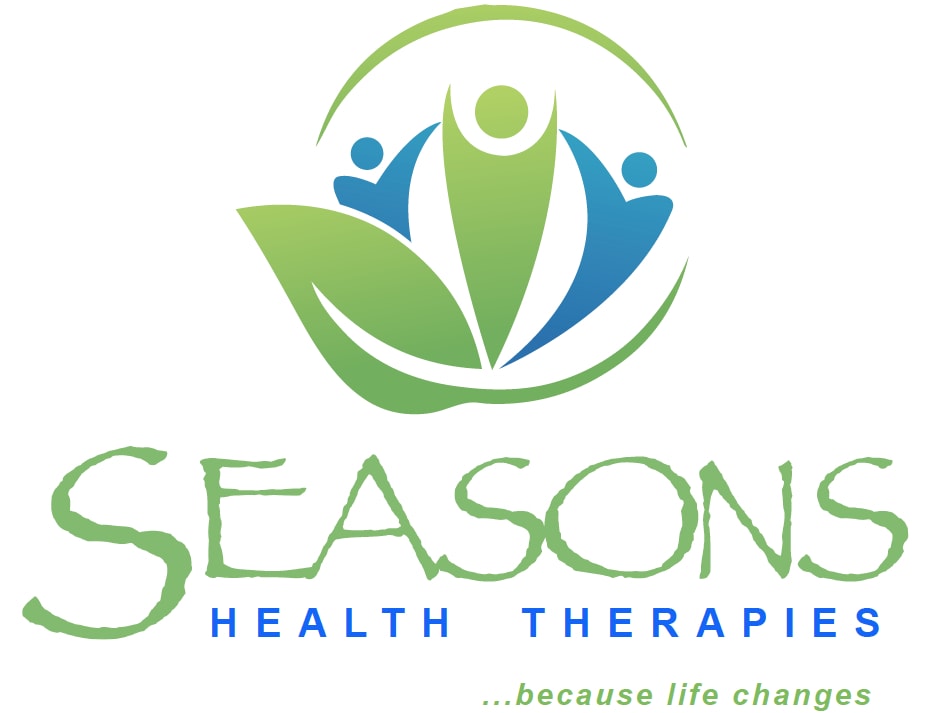 Before iinsight, our service process required our therapists and financial team to use 6 different platforms resulting in duplication of data entry at several points. Since working with iinsight in 2018 we can now do it all: book the session, complete the notes of the session, and bill the session; then our financial team then picks up the billing, converts to an invoice, and sends it out, all without having to leave iinsight. When we've needed modifications to the platform to meet the needs of our business, iinsight has been there for us. We now see more clients with fewer therapists, and all our data is secure in Canada. Thank you iinsight!
Dawn
Clinical Director


We have been using iinsight for over four years now. iinsight is mobile and user-friendly, and has allowed for our company to become completely paperless. It is great to see the platform constantly expanding and adapting to the changing needs of their clients. We will use iinsight for many years to come.
Terry Nieroukh
General Manager


Corporeal Health have been using iinsight for many years.
The program allows us to create custom templates and manage different invoicing and reporting requirements which has saved us many hours of work each month.
We have found the program to be easy to use and implement with new team members. Being a cloud based program, it enables our team to work efficiently on site or when out reviewing clients. This flexibility is a great asset.
Ian and the team are always quick to respond to our queries and are open to receiving suggestions for any improvements we may present.
Stefanie Della
Office Manager

I have been reviewing the iinsight website for literally years and only decided to explore further a few months ago. We have literally wasted hundreds of man hours in utilizing systems that were outdated and significantly more difficult to interface with. We love how robust and user friendly iinsight is and have already recommended it to colleagues. Don't wait like we did as your time is far too precious!
Arlene Ward
Director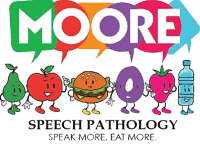 iinsight has shown us what we were missing!!! As a small speech pathology company we have don't have many requirements however they are specific and the system we were originally using was not satisfying our growing needs as an NDIS provider. We have had ONLY positive experiences with iinsight since we commenced services. Even as a small business the onboarding process was flawless and the whole team were very supportive. The migration process, setup and ongoing support has been extraordinary. The system is seamless and no matter what the issue, iinsight staff are there for you at any time! Support throughout the whole process has been an exceptional and something we won't ever go without. Thank you Renato and the team at iinsight.
Samantha Moore
Speech Pathologist
Our group has now been using iinsight since March 16th, 2020. We previously used a custom-made Access based platform for our case management system. Over time, it became cumbersome and ultimately user-unfriendly especially for new staff. In searching for a new system, we found iinsight "down under", being based in Australia. I was immediately drawn in by the apparent versatility and comprehensiveness of the system. It is flexible, robust, scalable and user friendly. A year and a half later, I remain very pleased with our decision to forge ahead with iinsight. Of course, aside from the actual product, the support provided from day one has been, and continues to be, timely, thorough, and always marked by utmost professionalism.
Victor Andres
RN BN, President and Founder
Choose Your Pricing Plan
Enjoy fully managed cloud-based physical therapy software free for 14 days. Plans start at just $59.99 USD per month thereafter. Add the Xero Connector for seamless integration at an additional $22 USD per month.
14 day trial
Free
Plenty of processing power for any personal projects, big or small.
Unlimited user licenses
Fully managed by us
Access to online knowledge base
Unlimited user licenses
Reporting engine
Workflow engine
Automatic synchronisation of invoices from iinsight® to Xero.
Automatic synchronisation of payments from Xero to iinsight®.
Start Your Free Trial of iinsight's Physiotherapy Clinic Management Software Today
Get to know iinsight physiotherapy patient management software before committing to a monthly plan. Start your 14-day free trial to see how cloud-based management can streamline your practice's operations.
Your free trial includes unlimited user licenses, no restrictions on case numbers, and access to iinsight's online knowledge base plus video tutorials. No credit card required!
Find out why 25k allied health practices around the world trust iinsight.