Functional Daily Living Skills Assessments and The Importance Of iinsight® Software
The Assessment of Functional Living Skills is a criterion-referenced skills assessment tool, tracking system, and curriculum guide. AFLS is used for teaching children, adolescents, and adults with developmental disabilities the essential skills they need in order to achieve the most independent outcomes.

Is your staff often struggling with productivity? Are you unable to support participants efficiently? Is your organisation at risk during an NDIS audit? If you answered 'yes' to those questions, then it might be time to consider implementing a support coordination software solution for a better way to manage cases! It is an all-in-one platform that is scalable to the needs of support coordinators in Australia. No matter how many participants you are working with, the software will help you work more efficiently and make your organisation compliance ready. Here are more benefits of using this kind of platform:
The support coordination software allows you to be more efficient and productive to boost profitability. It is an all-in-one case management solution that lets you create billings, invoices, and timesheets anytime and anywhere, so staff can update billing information on the fly. Moreover, it can provide input to Xero accounting system to reduce administrative costs and eliminate double data entry.

Some platforms come with bulk email invoicing that lets you assign scheduled send date and time for invoices on any particular batch run. You get an invoice grouping module, too, so you can fulfil compliance requirements by insurance companies.
Using a support coordination solution will reduce internal administration when it comes to tracking employee expenses. Using that feature, you can monitor contractor costs, and configure it to suit every contractor's remuneration policy, so you can easily report against that information.
Support coordination software lets you drag one or more files from your computer and drop it into a select case. The feature also applies to emails and attachments from Microsoft Outlook. This way, data entry is made effortless and simple.
When you have to sign off on your services, the support coordination software lets you do so with an eSignature feature.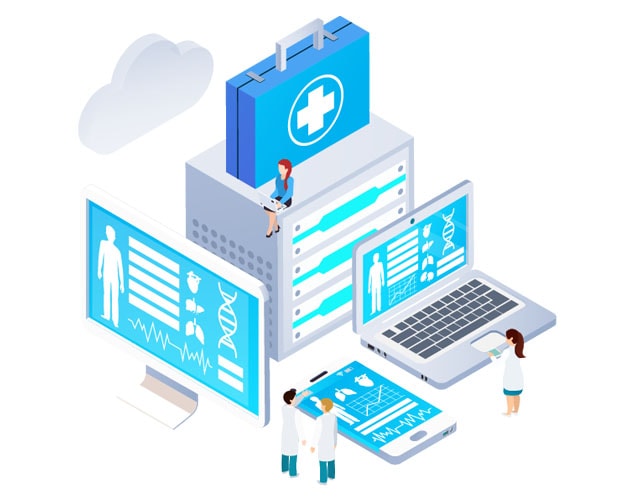 An online practice management software like iinsight® will support your practice with the following features:
Get iinsight®. It's the only case management software you will need to stay productive and keep things properly organised in your office. The cloud based medical practice management software is available in Australia, United Kingdom, Ireland, New Zealand, United States, Singapore, and Canada.