Return to Work and iinsight® Software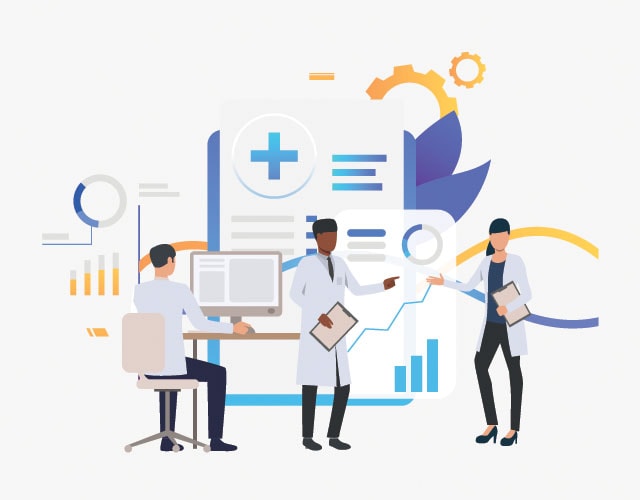 As manager, supervisor, or owner of a healthcare practice, it's essential to provide the best return-to-work programs and make sure they are up-to-date with the evolving needs of your industry. Case management can be a good way to determine potential areas for improvement and in verifying processes. To make it easier for you, look into implementing a versatile cloud based medical practice management software that is proven to improve and support return to work programs.
Iinsight® may be just what you need in a case management software to support your return to work process. It is an online practice management software that is built according to professional input and feedback, and tested against the expectations of its end users, like yourself. That way, is assured to be helpful in reducing your time administering repetitive tasks, while freeing up resources for the tasks that matter.
By implementing a health clinic software like iinsight®, you can keep everything you need in a single repository. So, you can say goodbye to managing multiple organisers, documents, and spreadsheets. Iinsight® is also a known WHS management system software that simplifies the case management of healthcare practitioners with the following benefits:
Data entry made easy – Drag and drop documents directly into the cloud based medical practice management software to automatically update a selected case. Iinsight® also comes with an add-on that lets you drag emails and attachments from Outlook directly into the documentation tab.
Eliminate double data entry – The online practice management software has a Xero connector to fully integrate the platform with a reliable accounting system. Payments and invoices can be synchronised between iinsight® and the accounting software.
Track contractor time and costs – The health clinic software has an employee expenses feature to oversee contractor costs. It's highly configurable, so you can match the renumeration policy of your contractor and report against that information.
Find documents with ease – Organise documents the way you want to by creating labels specific to them and group them according to type.
Integration with Workcover or Medicare – The WHS management system software can link or deliver billings, invoices, and reports directly to the claims portal to speed up the claiming process and simplify the financial reporting.
Find out more about iinsight® by signing up for a 14-day free trial. We can also arrange a demo of the case management software to practices in Australia, New Zealand, Ireland, United Kingdom, United States, and Singapore.