Automate your workflows and compliance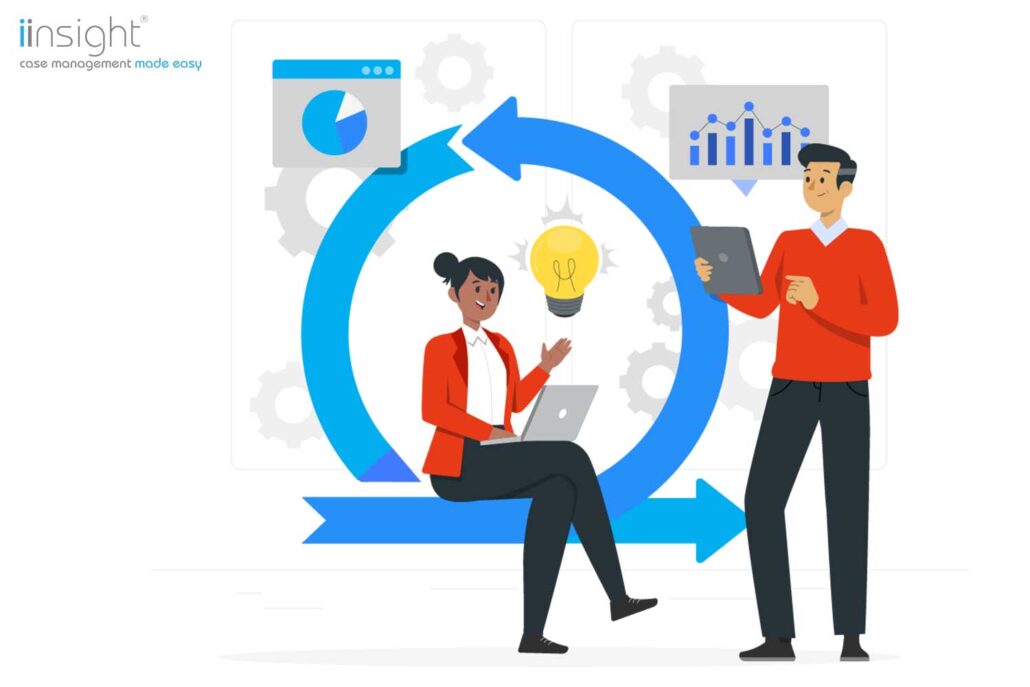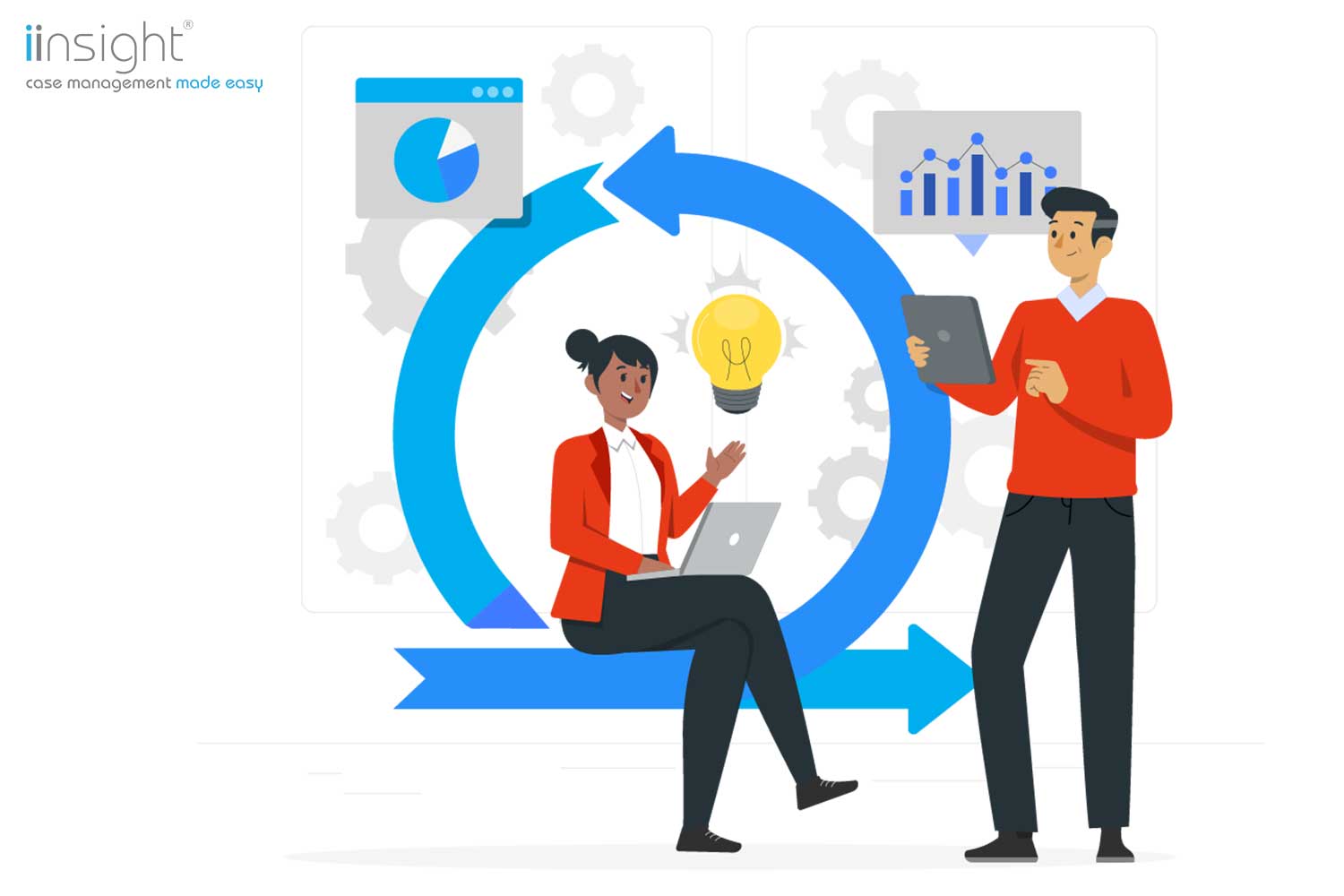 Use the iinsight® practice management platform to create the best workflows for the unique needs of your practice and ensure the whole team is following your standardised processes.
Advantages of Using iinsight® for Workflow Management
Workflows are a series of tasks completed in a particular order to achieve a specific goal. They can be simple or complex, involving multiple people, departments, and systems. Workflows help ensure that tasks are completed consistently and on time, leading to increased productivity and customer satisfaction.
Make sure your business operates efficiently and effectively by using iinsight software to create and automate workflows.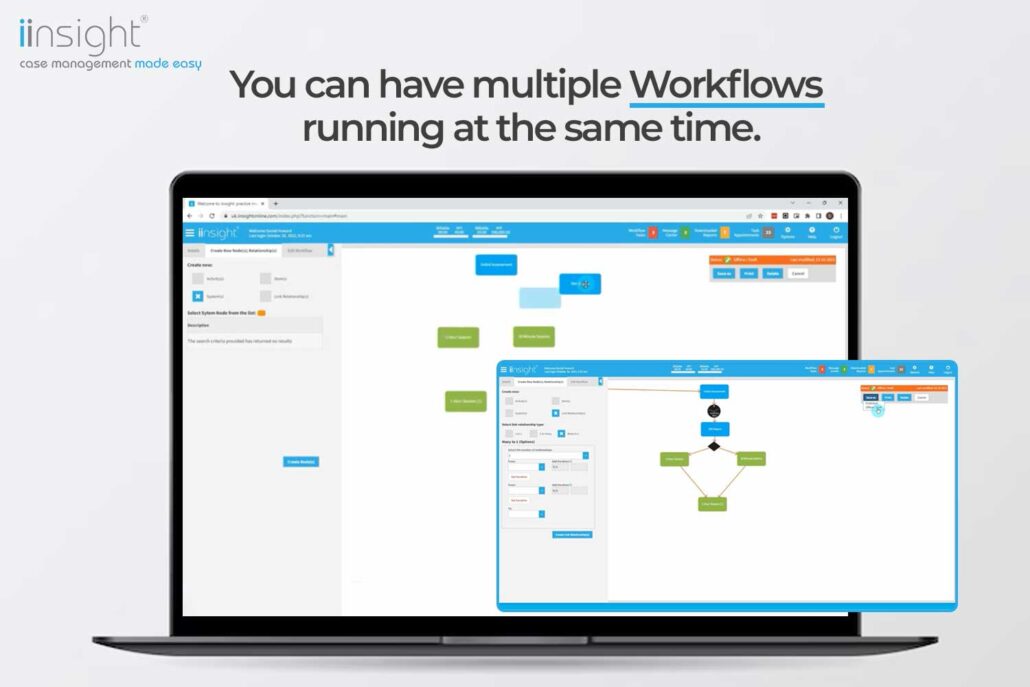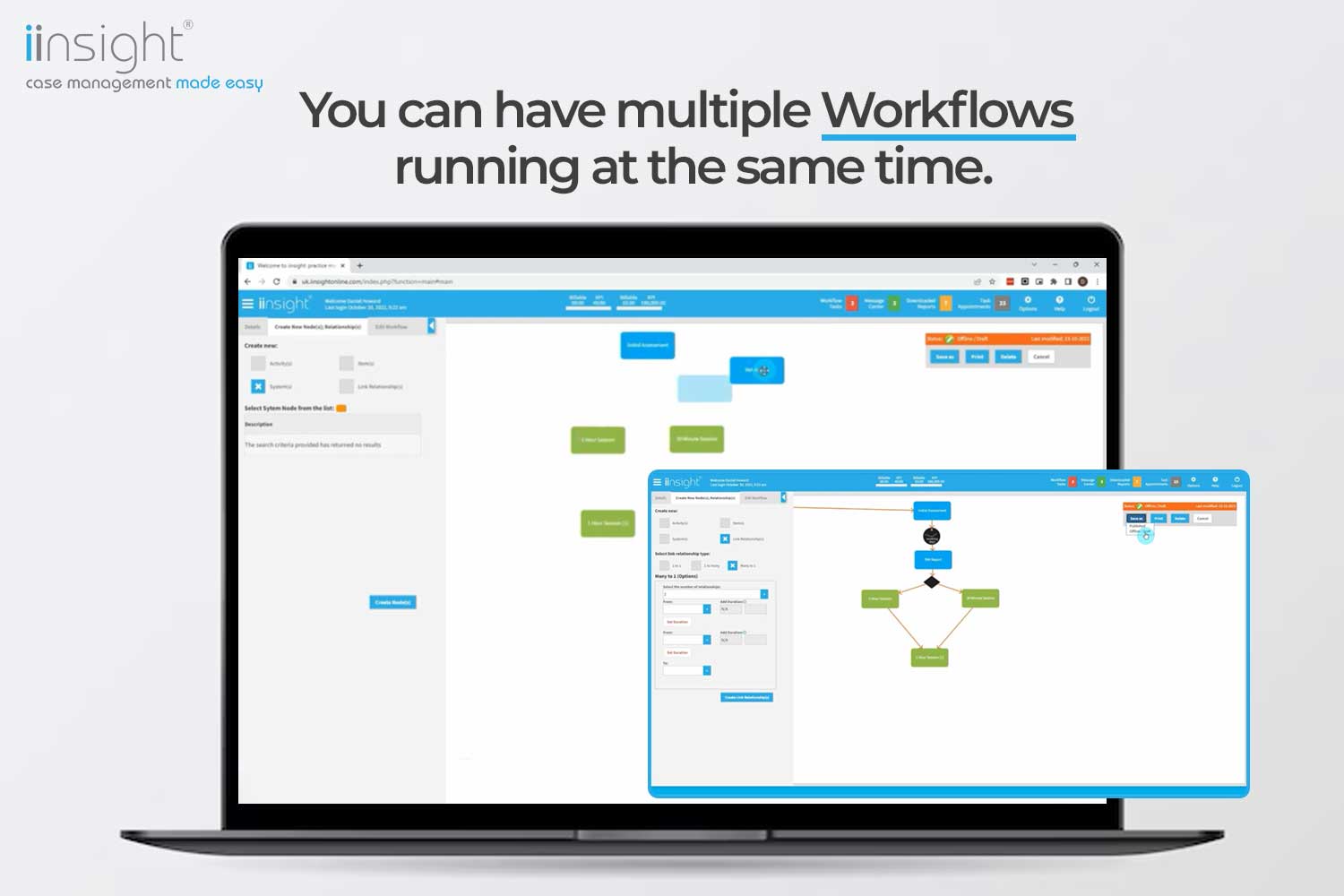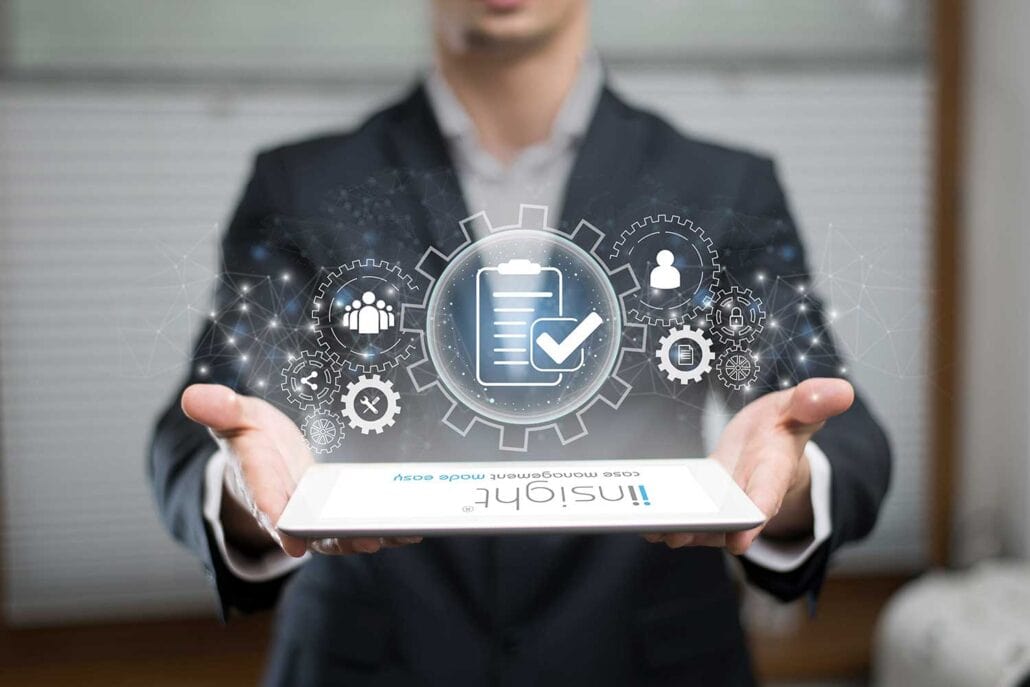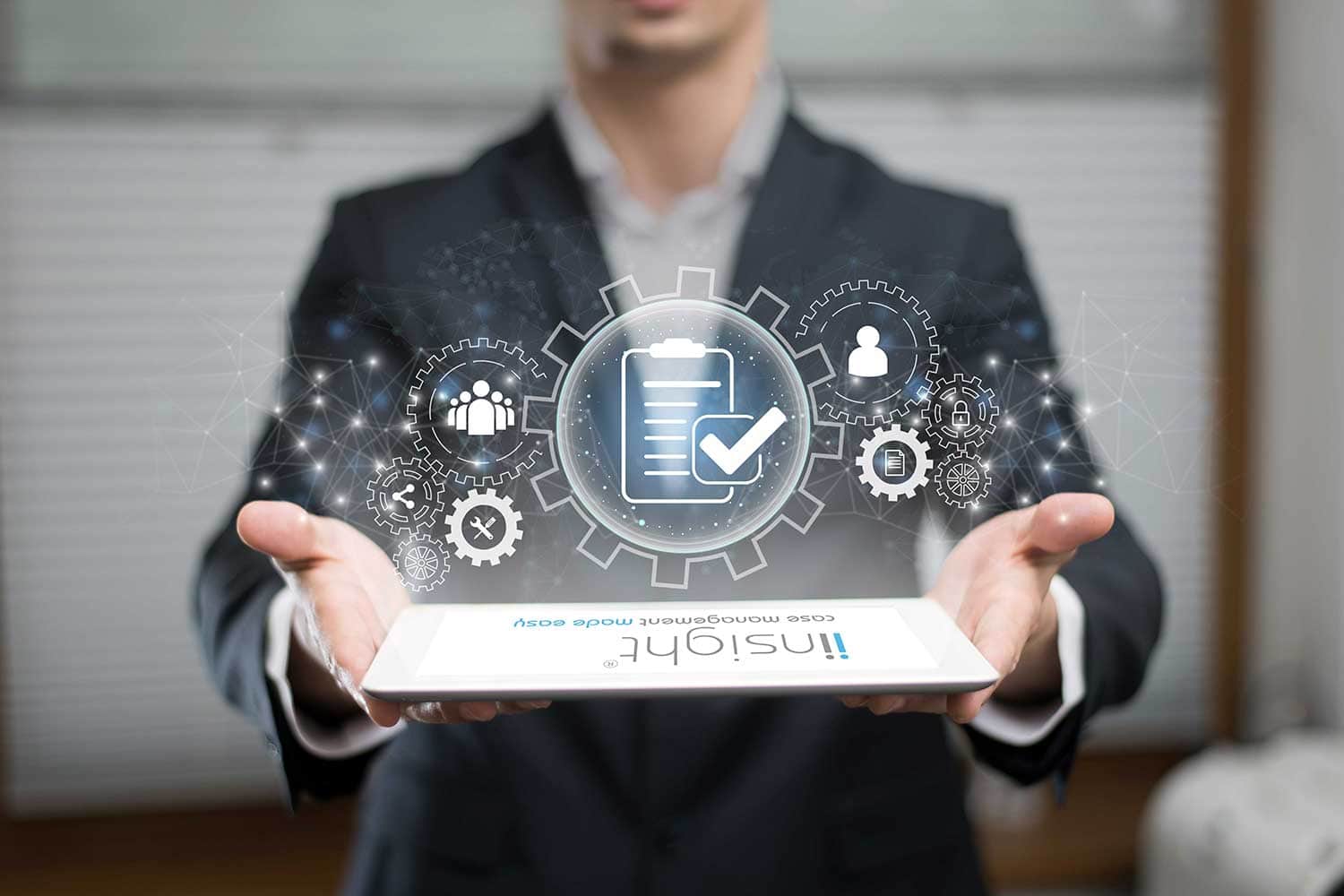 Our experts pride themselves on making the iinsight platform easy to use. When you become an iinsight user, we help to set up workflows for your existing clients. Then the process for setting up workflows for new referrals is simple.
You are in control of structuring workflows using intuitive 'drag and drop' and drop-down options. You select the options that will become the steps in the workflow. You decide the time scales between workflow actions and decision points. You can create multiple workflows for one case and interlink smaller workflows. Practitioners will be reminded of targets and processes, and Team Leaders will be notified of overdue actions. Everyone will be on the same page!