Clinic Appointment Scheduling Software in United States
Stay on Track with Appointment Software For Your Clinic in United States
The constant organization, the time dedicated to admin, the ever-growing list of appointments, it never ends right? As your business grows and develops, it is essential to keep on top of your administrative duties as we are sure you will agree that missing appointments can be catastrophic to a business. But with iinsight 's appointment software for clinic in US by your side, this will never be a worry.
With our standard software and optional add-ons, you are able to build a package that caters to your exact needs. No matter which areas of your business demand the most admin, we have you covered. From personalized calendars to appointment reminders, we have you covered.
Clinic Appointment Scheduling Software in USA That Fits into Your Workflow
Allied health professionals everywhere know that they need a change in their administrative approach. You likely know that your current system is obsolete and time-consuming. You don't like the process of entering data multiple times, and you certainly don't like having to switch between 5 or 6 different programs to handle all necessary tasks. You don't like having to put patients on a lower priority to respond to compliance checks. We understand that many allied health offices already want a better system.

What's stopping you, like many other psychologists, dietitians, and physiotherapists in your position, is the trouble that a switch would cause. With time already being scarce, a complete software overhaul would be chaos. You would have an entire office trying to learn a new platform while still handling all its usual tasks. When is there ever a good moment to take on such a big change? There's always paperwork, and even when there isn't, there are appointments to conduct. It might be doable but simply sound exhausting to an already exhausted staff.

We designed iinsight with that concern in mind. That's why we offer totally personalised onboarding and training on iinsight's platforms. We make sure that every member of staff at your office is totally comfortable with our clinic appointment scheduling software in USA before fully switching over. Plus, iinsight is fully scalable, so your office won't feel like it's working with software designed for a business much bigger or smaller. It will always fit your operations comfortably. Most importantly, iinsight doesn't force your office into a new and potentially uncomfortable workflow. It certainly removes tasks from it that are now automated or unnecessary, but the rest is just as you might prefer.

In fact, iinsight's appointment software for clinic USA can be integrated with other software you'd prefer to keep, such as Xero, SAP, and LanternPay. The patient case management software USA is designed to improve your office's productivity without hindering what was already working just fine. You can handle all your scheduling, appointment reminders, KPI tracking, and compliance checks through iinsight while still using Xero for accounting and payments. Your new iinsight can only make that better by allowing for bulk invoicing and bulk invoice emailing.
Optimize Your Schedule With Our Clinic Appointment Scheduling Software in United States
Let's be honest, scheduling appointments may seem like a simple task but in reality, it takes time and often causes stress. Ensuring your staff, clients and any company resources such as meeting rooms fall into line can often be a full-time job in itself. But with our clinic appointment software in United States, you can book appointments, check staff rosters, enter your daily tasks and more, all in one place. And the best part? You can choose to add your appointments to your calendar, send SMS and email notifications and even send reminders as the booking approaches. Everything your business needs to operate optimally, iinsight can provide. With the option to personalize calendars on every device and update appointments on the move, you'll always be able to stay organized no matter what your day has in store.
Check Out the Other Features of Our Clinic Appointment Software in United States
Alongside our comprehensive clinic appointment scheduling software in US, our packages have other features. When you choose iinsight, you are also able to: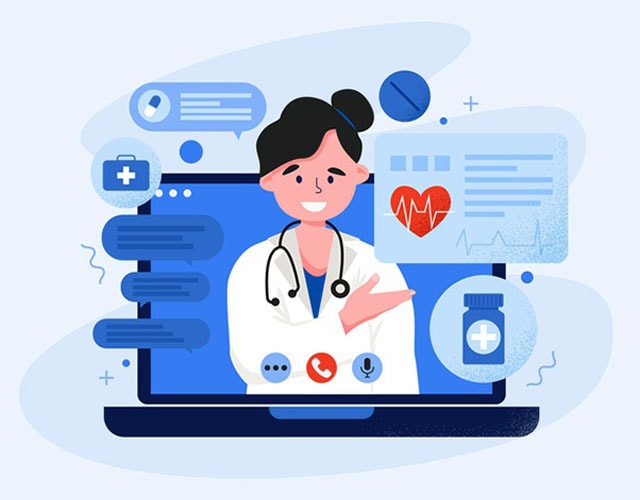 Reliable And User Friendly Medical Clinic Appointment Scheduling Software in US
Whatever your business needs to succeed, our tailored appointment software designed for clinics in USA can provide it. With unlimited storage, using our patient case management software in United States you are able to store case files patient information and reports alongside bills, invoices, time sheets and staff rosters. Organizing your workspace has never been easier.
Do you want to learn more about iinsight and how our software packages can improve your business? For a 14-day free trial with no obligation to proceed, get in touch. With a fantastic 'try before you buy' deal, you can experience the benefits of iinsight without risk. Or, if you would like to see our disability case management software in United States in action, book a demo with one of our experts. Spend an hour walking through the features and functionality of iinsight to decide if it is right for your business.