Allied Health Billing & Appointment Software in United Kingdom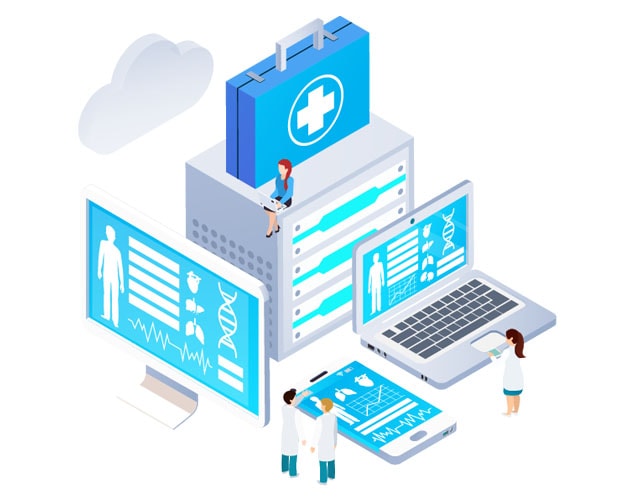 Your Practice is Only as Strong as Its Allied Health Online Appointment Software in UK
We at Be Software designed iinsight to remedy the burnout that affects allied health professionals all over the country. All across the UK, there are physiotherapists, kinesiologists, dietitians, radiographers, and speech pathologists who are capable, committed, and brilliant. There are professionals like these at clinics everywhere who entered their fields wanting to make a proper difference in as many lives as possible. Right now, too many of those same professionals are perpetually demotivated and exhausted. And the culprit behind that exhaustion is sheer tedium. The paper workload of clinics often takes long hours and multiple platforms to properly organise, and it leaves you with less time for the truly fulfilling work.
That's what iinsight has been made to counteract. Where other systems are redundant, requiring multiple data entries, iinsight is centralised. Where other allied health online appointment software in UK is clunky and incompatible, iinsight is quick, virtual payment friendly, and compatible with systems like Xero. Where other systems force tons of manual work, our clinic management software in the UK can automate many of the routine tasks. And where other software might be rigid, iinsight can be scaled and personalised to perfectly fit the work environment it's serving.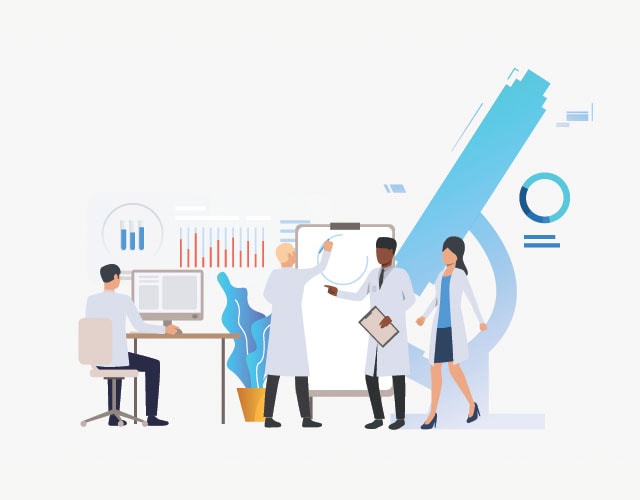 A dependable Allied Health practice management software in UK
iinsight® is your all-in-one software for effective and secure patient and reporting management, health records access, and auditing. It can be scaled and tailored to suit the unique needs of all Allied Health professionals, like the following:
Dental hygienists
Occupational and physical therapists
Medical technologists
Speech language pathologists
Radiographers
Respiratory therapists
Dietitians
Diagnostic medical sonographers
It is a reliable Allied Health billing software that can simplify the way you bill and send timesheets and invoices anytime, anywhere. With iinsight®, you can empower your team to maintain up-to-date billing information, even while on the field. This way, there is no need for them to keep their own personal records and input them to your system when they return to the office or when they have access to a computer. Our allied health practice management software is accessible through any web-enabled device, and it can provide input to your legacy accounting system.
Allied Health Billing Software Makes Billings & Scheduling in UK Much Easier
Currently, many clinics experience last-minute issues with appointments and engagements. You'll have plenty of no-shows no matter how good your practice is; people often forget or have other issues come up. You also run the risk of human error resulting in double-booking or in booking patients during a time period set aside for a meeting, for instance. It's an exhausting, unpredictable mess.
Read More
With iinsight, both you and your clients will always know what to expect and when to expect it. The allied health online appointment software includes automated email and SMS reminders, making sure that patients are always aware of when their appointment is. This helps you make the most of your time; you can reduce no-shows as much as possible. Plus, if patients are aware they need to reschedule, they can inform you ahead of time and allow you to use that time productively in some other way. The software also offers one-way integration with apps like Google Calendar and Outlook, so you can transfer your schedules into iinsight from any other platform with ease.
This isn't bound to your clinic, either. With iinsight being accessible from any web-enabled device, you and everyone on your team can check schedules and appointments on the go, regardless of where they are. You can better coordinate and plan where you need to be without being left in the dark while you're outside the office.
Try Our Allied Health Appointment Software & See How Easy It Is
In short, this is the best allied health billing software for overworked and disillusioned professionals with more to offer. It streamlines the whole patient process, from appointments to patient data to progress to billing, onto a single platform that can automate some of it and organise all of it.
You can request a demo of the allied health billing software in United Kingdom to begin the process with us; we're happy to help. You can also sign up for a free 14-day trial for our software which includes multiple features including clinic appointment scheduling software in UK and billing software for mental health professionals in UK
Read Less