Booking & Practice Management Software for Healthcare Professionals and Providers in the UK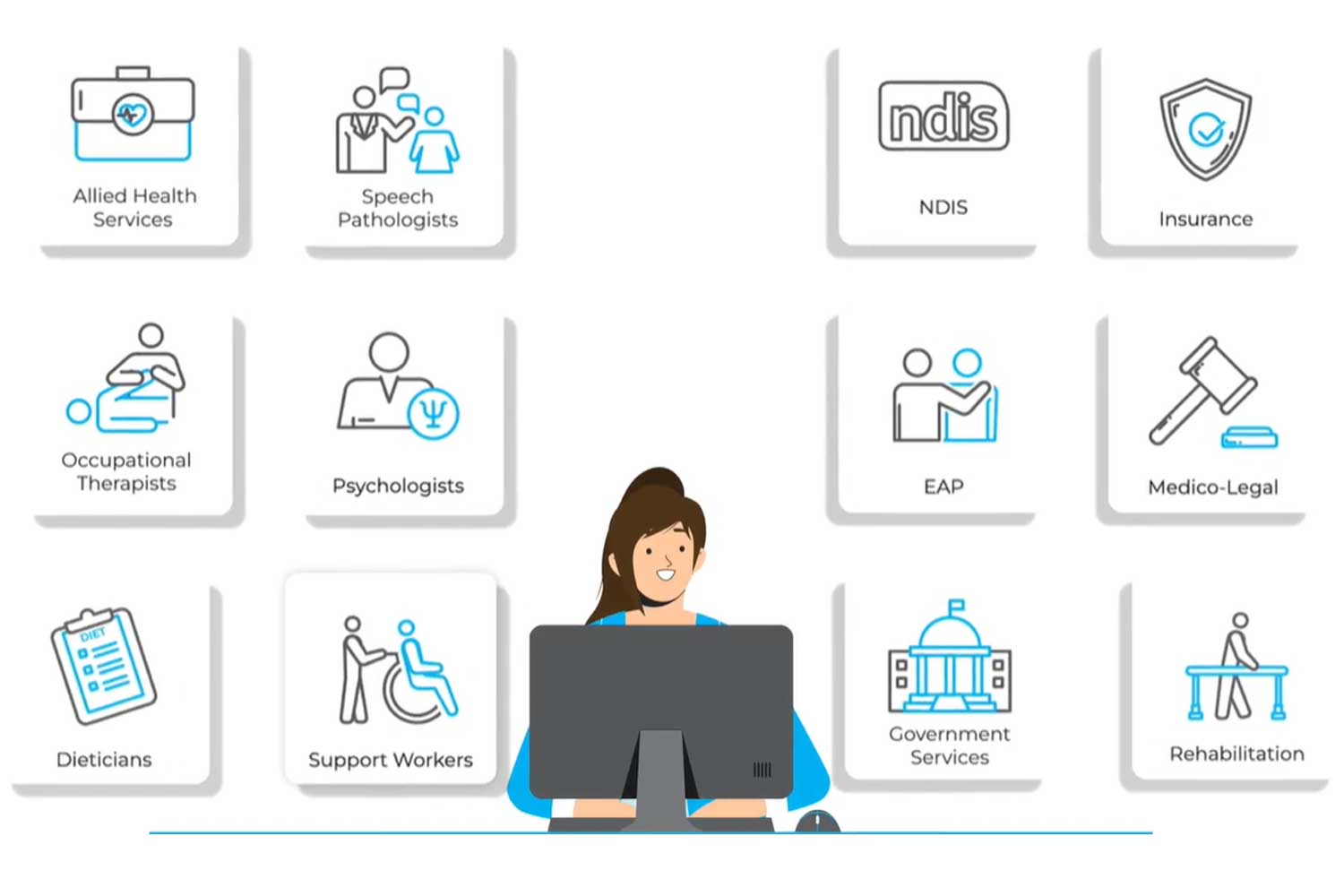 Looking For Allied Healthcare Management Software in the UK You Can Trust?
Do you want reliable and easy-to-use healthcare management software? Just imagine having one system where you can store case files, book appointments, create invoices and more. When you choose iinsight®, this can be your reality.
When you choose healthcare case management software, the aim is for it to have a positive influence on your practice and organize your day-to-day operations. iinsight® provides exactly that. We have thought of all of the details to ensure your business runs efficiently each and every day. When you choose our software, you get:
Reliable & Easy To Use Healthcare Booking Software for the UK
Never again will you have to worry about missing appointments, data entry mistakes or your files getting lost or deleted. With our cloud-based platform, everything will be kept in order, organized and backed up. Using our standard package and optional add ons, you can create an allied health booking software package that caters to your exact needs.
Healthcare Management Software for the UK – Sign up For Your Free 14 Day Trial Today!
Would you like to learn more about our allied healthcare practice management software and how it can improve the functionality of your practice? Get in touch today to sign up for a 14-day free trial. We invite you to try iinsight® and test the features of our software suite. And the best part? There is no obligation to extend your license. You have nothing to lose but everything to gain.
In the meantime, why not check out our demo to see exactly how iinsight works? Spend an hour with our experts walking through each feature and learning the benefits of each. We promise you won't regret it!