8 Tips for Opening a Practice as an Allied Health Professional
By Renato Parletta
February 6, 2022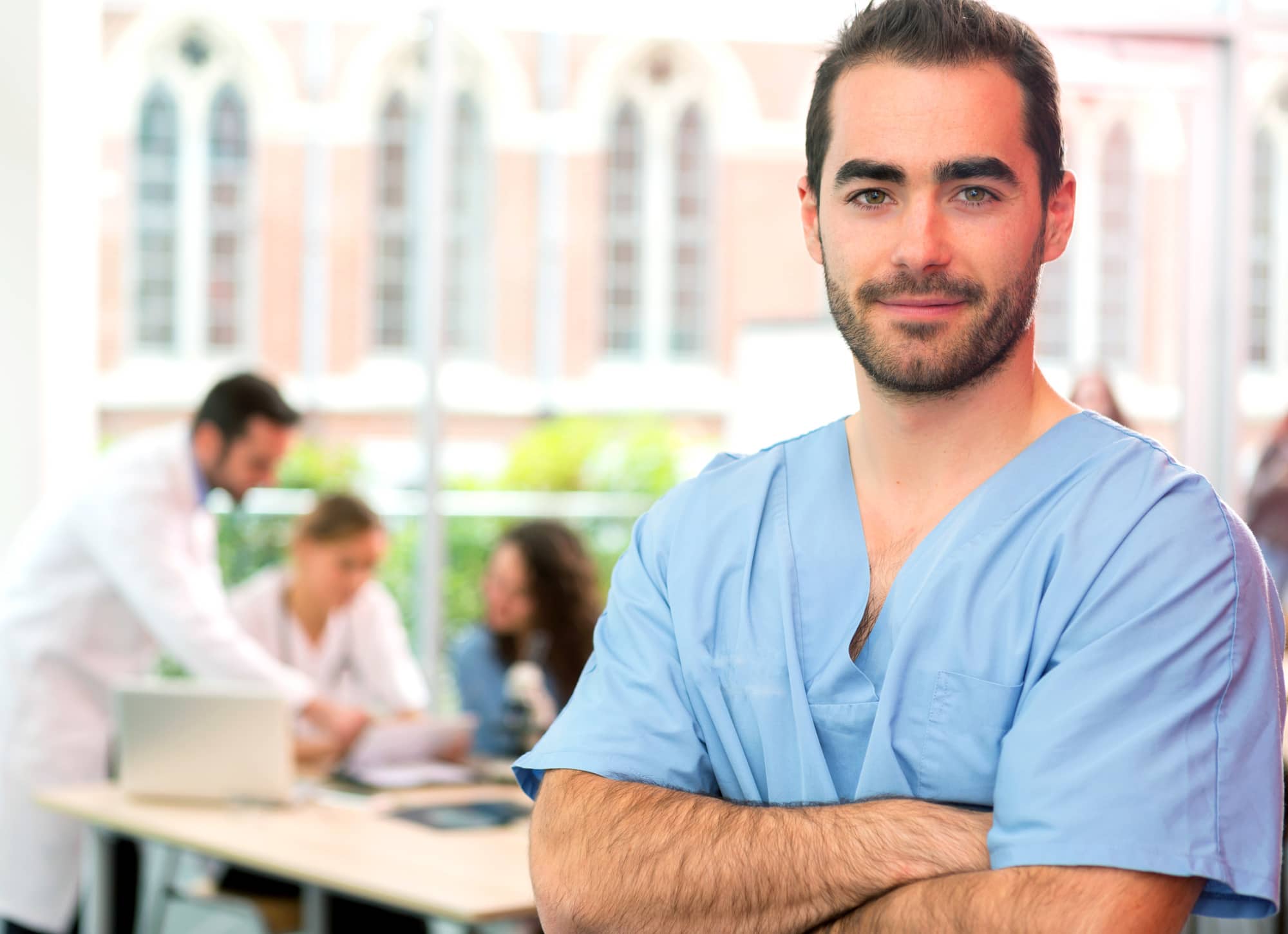 Going out on your own as an allied health professional is an amazing opportunity to deliver quality care to others. Check out these 8 tips for how to do it.
Opening your own practice as an allied health professional can be a rewarding experience. As we know, allied health professionals are involved with delivering health or other related services.
This is specifically pertaining to the identification, evaluation, and prevention of diseases and disorders, among other things.
It's important that you have a plan in place to ensure the smooth operation of the business, including what services you want to offer, staff positions available if you decide to have a staff, and how to manage revenue. In this post, we will discuss 8 tips for opening practice as an allied health professional so that you can start off on the right foot!
1. Do Your Research
This one is key, as it will help you understand what to expect when opening your own practice. Learn about the industry, the competition in your area, and what patients are looking for. Take some time to learn about business basics such as marketing, accounting, and human resources.
2. Create A Business plan and Decide On An Area(s) of Focus
A business plan is an essential tool for any business owner. This is especially true for an allied health professional who wants to open their own practice. The business plan should outline your goals for the practice.
It should also mention how you plan on achieving those goals and your financial projections. It's important to revisit your business plan regularly and make changes as needed so that it's up to date. Deciding on your area(s) of focus can make creating a business plan a lot simpler.
3. Develop A Marketing Strategy
Create a marketing strategy that is specific to your practice. Include how you will attract patients and where you plan on advertising. Keep in mind that patient attraction opportunities may be different for each area. So, it's important to know what works best in your particular community.
A good place to start could be, with online marketing via websites or social media outlets, and local networking events. Also, consider print materials such as pamphlets or flyers distributed at places like doctor offices, pharmacies, etc., referral programs from other healthcare providers who recommend their patients to come to see you when they need these services, direct mail campaigns sent out through the post office, etc.
Another key part of this step involves developing an understanding of pricing strategies, specifically fixed vs. variable pricing, and how to determine what services are worth charging for.
4. Secure the Necessary Licenses and Permits
Make sure to have any necessary licenses and documentation needed to operate your business. Keep in mind that this could vary by state. Depending on your location, you may need specific licenses or permits in order to run an allied health practice.
Be sure to check with your local governing body to find out what is required of you. With all of this being said, make sure to choose which type of business entity is right for your practice.
First, you'll want to determine how many owners are involved in the practice. You also want to know if there will be more than one owner. If so, it may make sense for your business entity type to be a corporation. This is so, each owner has limited liability protection against claims brought by patients or creditors. If only one owner is involved however it's possible you could form an LLC. An LLC. offers personal asset protection.
Additionally, you'll need to know your state of formation. This is because, this can have both legal and financial implications down the road depending on where your practice operates.
5. Establish Relationships
Having relationships with other healthcare professionals in your area can be a great partnership. They often can refer their patients to you when they need allied health services. This one is especially important as it can help increase patient flow into your practice right from the start.
You may also want to consider partnering up with local pharmacies, nursing homes, etc. Create a network of other service providers that can help support your practice. This includes hiring assistants who have specific skills and expertise in certain areas such as billing services.
Additionally, it's important to develop relationships with contractors or vendors that work within the healthcare industry. This could be anyone from, equipment suppliers to office supply companies. These companies could also offer discounts when buying products in bulk.
In many cases, these groups will only deal directly with doctors so it's key to find someone who has knowledge about them and can connect you if needed.
6. Obtain Beneficial Software
Using software specifically developed for Allied Healthcare professionals can increase the efficiency of your workflow. With Iinsight's case management product, you'll have the ease of preparing and using invoices, time-sheets, and other billing features.
You will also be able to use custom forms, have SA integration, invoicing in bulk, and have easy-to-use SMS notifications with appointment settings. Having a tool built off of the feedback of industry professionals takes a lot of heavy lifting off of you as the owner. It can also help the practice coordinator if you decide to get one.
7. Develop Relationships With Local Businesses
There's no relationship like business to business. Other companies could have services or products that might benefit your business. They could also help support your operation directly or indirectly. An example could be, advertising or providing products and services at a discount.
8. Remain Prepared and Adopt Innovative Techniques
Healthcare is always changing so you want to make sure that your business model is adaptable. Create your business plan in a way that your business can adjust with new nest practices. You want to be able to do this without having to change too much from a legal standpoint. Keep in mind that efficiency and productivity are also key.
Ensure that you have allied healthcare-specific tools and resources for you and your team to use. You may want to adopt a value-based care model as well.
Make A Difference As An Allied Health Professional
Now that we've covered some key tips for opening up your own practice as an allied health professional, you should be ready to go into business!
For additional information on the best ways to get started and to find the most useful resources and tools such as cloud-based management systems for allied healthcare, click here.