How can you make sure you get the very best value and avoid pricing traps when buying practice management software?
By Renato Parletta
June 30, 2023
Table of Contents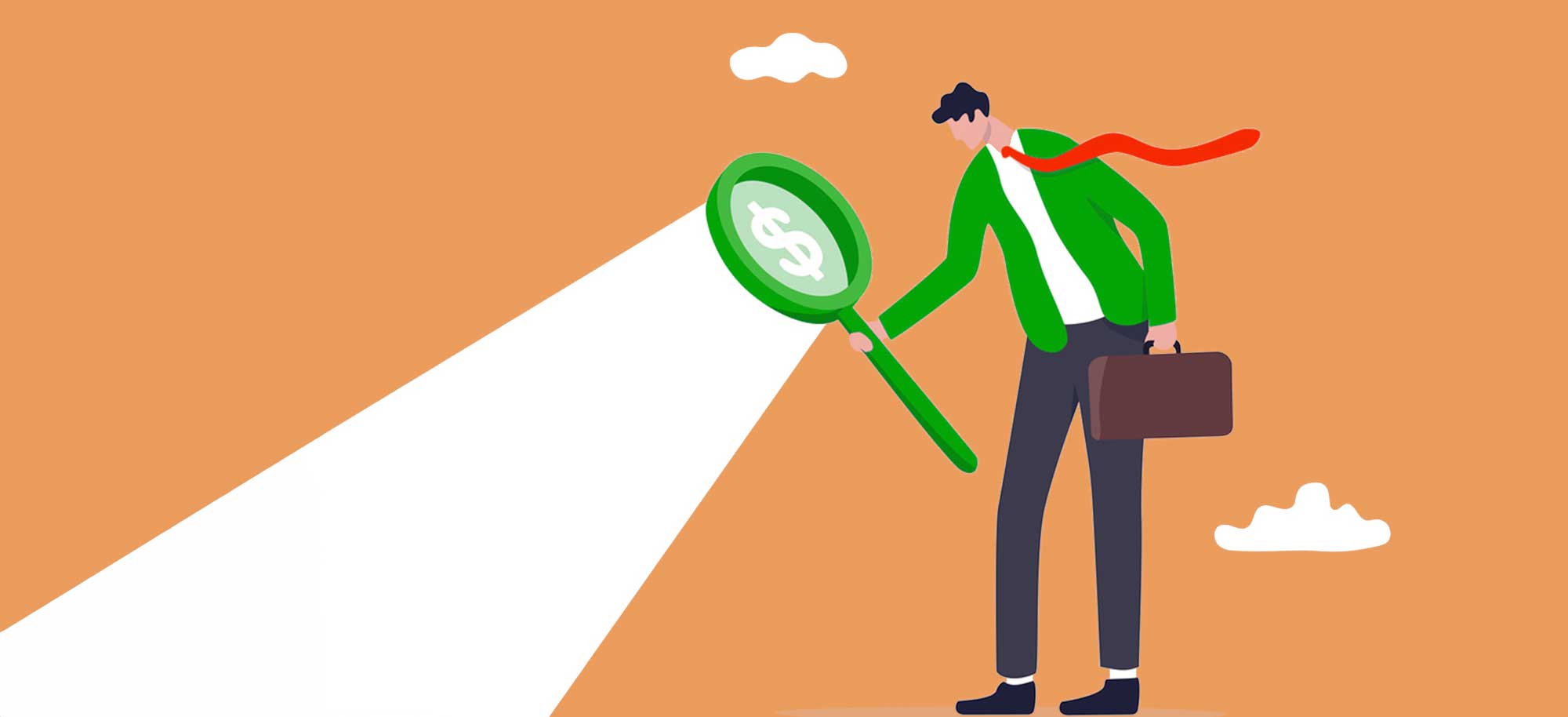 Practice management software is supposed to save you time and money. It should make your life easier and your business more profitable, but some providers are big on promises and short on value. So how do you assess which software provides the very best value for the particular needs of your practice?
The key to making sure you end up with the practice management software that represents real value is to make sure that you fully understand, and that you're satisfied with, each of the following: pricing transparency; payment terms; and hidden costs.
We are confident iinsight® hits the value sweet spot with our excellent levels of transparency, payment terms and minimal additional charges. Here's why:
1. Transparency
Beware of software providers that don't give you easy – or any – access to information about their pricing structure. Be equally sceptical of those offering comprehensive practice management apps for "free". Both claims don't always end up being as good as they initially sound.
When shopping for practice management software you should be able to locate information about pricing from the provider's website home page. A comprehensive list of what is included and how you'll be charged should only take one click to find. Why would any service or product supplier make it difficult for a potential new customer to find out what and how they'll be charged? That just doesn't make good business sense, unless, of course, you don't stand by your pricing.
At iinsight®, we understand we are operating in a competitive environment and pricing information can be sensitive but we are proud of our pricing structure. We know from the volume of our clients who are long-term iinsight® users that it represents excellent value for money, so it is information we are happy to share with our potential new customers.
One of iinsight®'s most important points of difference is that you only pay for what you use. We charge once per case or record. When you sign up a new client the iinsight® licence for that client only starts when there is billable work done. If, after 12 months of service, that client or record becomes inactive and then the client returns for more services, the licence continues. It is that simple.
The word 'free' sounds simple too. Most practice management software providers offer a free trial period and we think that's a good idea. It's important to test drive the product before making a commitment.
Claims that a practice management app will be free on an ongoing basis require some investigation. What exactly is meant by "free"?"
It usually means no ongoing subscription fee but this can come with an unexpected sting. Make sure you understand who owns your customer data and that it cannot be sold to third parties in exchange for your supposed "free" subscription.
The other catch is add-ons. You may not pay an ongoing subscription fee for access to the app but you must look at what's included and whether there are hidden additional charges that haven't been highlighted in the "free" promotions. If you need to pay extra for access to reports or for something as fundamental as batch invoicing, that are essential for the efficiency of your business, what is the "free" subscription worth?
2. Payment terms
Finding the value sweet spot also means identifying the practice management software that has the most favourable payment terms for your practice. At iinsight®, we believe our clients should only pay for what they use. We do not believe in lock-in contracts and we don't require you to pay in advance.
None of us has a crystal ball. We can plan and budget for the year ahead, or even the decade ahead, but you know what they say about the best laid plans! We prefer to bill our clients at the end of each month. We will never ask you to pay upfront – we don't need to lock new customers into our software. Once they use it, they want to stay with us.
That's why it is important to look closely at whether it is worth paying for a year upfront, even if you are offered a discount to do so. What happens if you discover, months into the contract, that the provider's customer service and support is poor or non-existent? You won't be able to change to a better provider because you're locked in and financially out-of-pocket.
The cost of the iinsight® app is scalable – you will not be out of pocket if you have a couple of quiet months. You get our standard-setting customer service and support and everything your business needs is included.
3. What's included?
Finding out about extra costs after you've entered a 12-month contract can leave a very sour after taste. Make sure you won't be paying fees in addition to the app subscription fee for crucial elements of your practice management.
Some examples of features that are core parts of the iinsight® app but may be add-ons that you will need to pay extra for if you select another provider are: an inbuilt human resource management system; full two-way integration with Xero; reminder and alert functions; and batch invoicing, to name a few.
How sweet it is!
We are so proud of what the iinsight® application can do for allied health practices and of the high levels of ongoing support and service we provide. It all starts with our onboarding process.
We will organise a comprehensive demonstration of iinsight® for you and your team. Like everything we do, it is customisable to meet your needs. You will then receive a welcome pack, which gives you a chance to answer some questions so we can keep tailoring iinsight® to meet your requirements.
The 'kickstart' part of our onboarding gives you a deep dive into how you will use iinsight®. Our training sessions are recorded so you can review and revise on demand.
Our dedicated migration team will then deliver seamless migration of your data onto iinsight® and you get to choose the go-live date. You will receive training in the week before your go-live date so you are confident from the get go!
The security of your data is paramount and that is why iinsight® has gone the extra distance to gain accreditation under International Standards Organisation ISO27001 and ISO9001. This globally-respected accreditation undergoes regular formal audits. We must pass the audits to keep our certification so our customers have assurances that our processes and levels of security are robust.
Our clients get to piggyback onto our accreditation if they are audited by their funding bodies. This is unique to iinsight® and not available from any of our competitors.
Client care and support is another of iinsight®'s competitive strengths that we are proud of. All clients have access to 24-hour, five-day-a-week ticket support. Our phone support is available during business hours.
The iinsight® software is updated every six to eight weeks and those updates are based on input from our user community so we deliver what we know our clients need.
We operate in a single-tenanted environment so your data is secure. Our database is backed up every five minutes and the document repository is updated hourly. We have three data centres for each of our seven regions so we can guarantee your data never leaves your country and that is part of our ISO accreditation.
There is so much more to say about why we believe iinsight® represents the best value practice management software available. Check out our pricing and features. We offer a one-hour demonstration or you can book a tailored demonstration. We know the value of, and we want to support you to achieve streamlined and enhanced practice management so you can spend less time on admin and more time on billable tasks.