How to Pick the Best Aged Care Management Service 
By Renato Parletta
July 18, 2022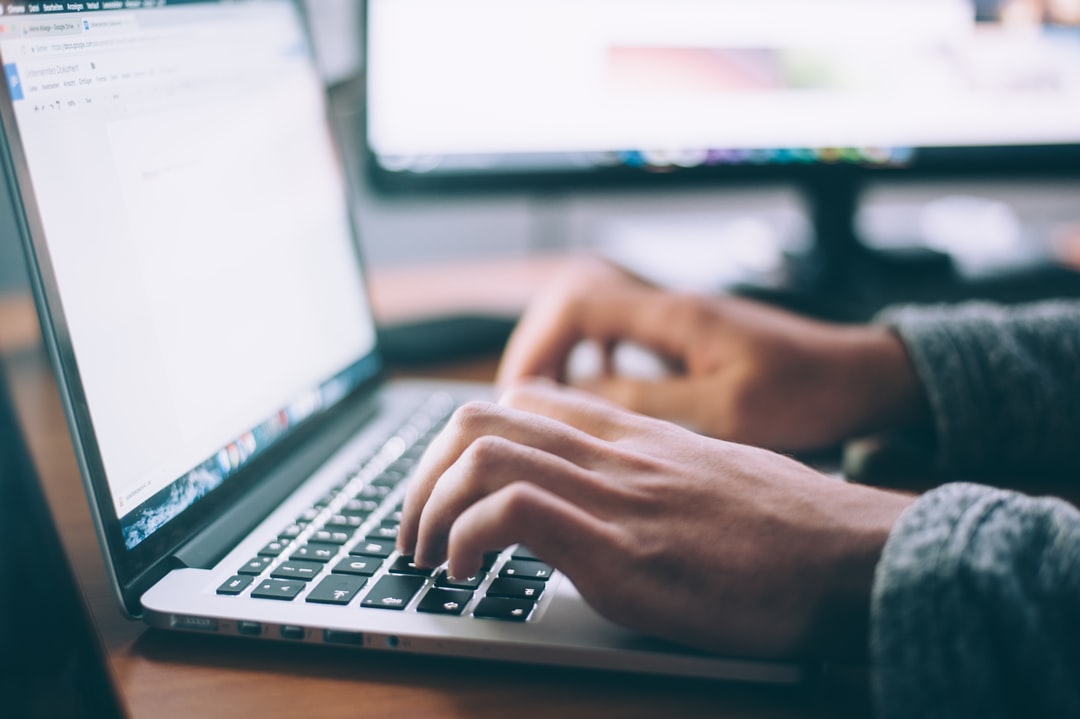 According to the Australian Government, there are currently 4.8 million residents over 65. People over 65 often suffer from acute illnesses that keep them from living in their homes alone. With more people able to live into their 90s, the role of nursing faculties and residences is becoming more critical.
Businesses like these help care for the elderly when their families cannot adequately support them. However, managing the facilities can be challenging with so many aging family members entering nursing homes. Software for aged care management can make operations run smoothly for workers.
But knowing which one to pick to help workers run their faculties properly can be difficult, which is why we created this post to help guide you through. Continue reading below on how to pick the best-aged care management service.
Quick Overview of a Certified Aging Management System
Electronic health record (EHR) systems have become essential to running nursing faculties in recent years. ‌According to a 2017 study, 66% of nursing homes have‌ ‌embraced‌ ‌using the technology.
This is because it helps to efficiently schedule appointments, keep track of inventory, and create care plans. With the ability to quickly handle these tasks, allied health professionals can make better business decisions and care for their patients efficiently.
The EHR system also provides benefits ‌for‌ ‌elderly‌ ‌patients. ‌One benefit is patients can keep track of their appointments and prevent forgetting them.
Another‌ ‌advantage is it helps reduce their anxiety if they forget the necessary health steps they need to take. ‌Finally, patients needing continence management can receive the proper care they require.
Caring for elderly patients who cannot control their bowel movements is no easy task. Health professionals can document notes on the pelvic floor exercises and medications a patient needs to help improve their condition. When other professionals see the notes within the system, they'll know the condition's details and how to care for the patient properly.
Occupational health professionals are often the ones who help elderly patients with their exercise. But, with so many patients to care for, it can be hard to keep up with every single last detail. In the next section, we'll go over more reasons why allied health professionals should utilize aged care management services more.
Why Occupational Health Workers Need a Case Management System
You may work with more than one nursing faculty as an occupational health worker. Driving back and forth to different places while meeting the demands of your patients is no easy task. Therefore, it's understandable if you forget key details about one of your patients.
Even if you do not work with a nursing faculty, a large percentage of your patients may be a part of the aging workforce. ‌The Australian workforce was 15% of those aged 65 and older in 2017. By 2037, it is projected to increase by 20%.
Individuals within this category often face health issues such as arthritis and back pain. They often find relief from receiving occupational therapy services. So, meeting the demands of the aging workforce and those in nursing faculty can weigh heavy on an occupational therapist.
The tool of an aged care management service can help alleviate your stress and quickly take notes for your patients. Below are more benefits the system provides to allied health professionals:
Provide important resident information, such as an outline of the facility's care plan
Follow up on‌ ‌their‌ ‌care‌ ‌plan and monitor their progress
Ensure compliance with regulatory requirements
Discuss treatment plans with other healthcare workers
These systems can streamline workflows and improve efficiency by automating clinical, financial, and organizational functions. Also, the software can improve the overall care a healthcare worker provides to their patients by decreasing medical errors.
How to Pick the Best-Aged Care Management Service Software
Finding the right case management software will heavily depend on the number of patients you have and the faculty size. ‌It is essential to conduct a thorough review of the facility you work for before selecting your product.
For example, submitting claims electronically will be crucial if you have managed care contracts with insurance companies or Medicare/Medicaid. ‌
Irrespective of your particular needs, no matter what software you select, there are a few features you must have. In the following sections, we'll go over the must-have features of case management software for you to find the right product.
The Case Management Service Software Should Have These Special Features
As an allied health professional, you're taking notes every day for each of your clients. So, it's essential for you to have software that allows you to document case notes quickly and efficiently.
With the right software, you can drag and drop emails, documents, and attachments into a patient's file. The feature allows you to avoid having to use more than one system and quickly update records.
Next, the software should allow accounting system integration. ‌There are some aged care software applications that offer accounting as part of their health professional tools.
Accounting integration eliminates double data entry and administrative costs associated with its use. ‌We use Xero accounting software to prevent double entry errors and sync our case management software so you can quickly process invoices and payments.
Lastly, you want a software that allows you to stay organized with your patient's files. ‌Organizing documents and resident files in aged care is critical to case management. ‌Your facility's filing procedures can be improved with our software's ability to customize folders and labels.
Look To See if the Software Lets You Include Add-Ons Services
With aged care management software, you want a system that's considered all-in-one. There's no point in investing in a product if it does not provide add-ons. With our management software, you'll have the choice of the following add-ons:
LaternPay connector
Medicare software
Worksafe QLD and SA integration
Xero accounting software
The Appointment/SMS software will improve your business if any of your patients forget or cancel their appointments. You can intergrade the software with Google calendar, allowing you to keep up with your appointments efficiently. Also, patients will receive reminders on their phones through calls or texts to remember their appointment dates better.
Dealing with claim payments can be a hassle if you do not have the right to software to help process them. ‌By integrating LaternPay with our platform, health professionals can verify‌ ‌eligibility‌ ‌instantly. ‌We help you stay on top of the status of claims while receiving payments quickly on‌ ‌approved‌ ‌invoices.
When working with the aging population, more than likely, you'll have patients on medicare. ‌Payments and claims need to process accurately and timely to avoid any difficulties for you‌ ‌and‌ ‌your‌ ‌patients. Our medicare software allows you to do this and save time while processing claims.
Lastly, there's a chance of your workers or yourself becoming sick or injured. You'll need a tool to help process Worksafe QLD and SA records. ‌We provide ready-to-use reports through our software to facilitate the processing of claims.
Make Sure the Software Has a KPI System
The most significant development in case management software is implementing a KPI system to measure whether a project is successful. ‌An allied health professional business uses the system to track and measure its success.
Some case management software does not provide KPI reports, leaving you in the dark about where you need to improve. If you do not buy a case software with KPI, you'll have to buy another program to track your performance.
As we understand the need to know where your business stands, we provided an all-in-one tool to allow you to create KPI reports. ‌Our‌ ‌software‌ ‌gives you a complete picture of your practice's status and how it compares to your business objectives and your competition through every critical angle, which is crucial to your business strategy.
You can view KPIs at a glance on the platform and manage the care of each resident and ‌the‌ ‌overall‌ ‌performance‌ ‌of‌ ‌your‌ ‌business. ‌Using this tool, you can keep track of your staff's progress against targets for enhancing‌ ‌performance. ‌The summaries are calculated based on performance, caseload, and location.
Remember to Compare the Prices of Aged Care Management Software
While unique features are nice to have with an aged care management software, you want to double-check your budget for a system. The software you choose may have everything you need, but the add-ons may only be included when you pay extra.
Also, pay attention to see what you have access to based on your subscription. If you only have a basic subscription, you may miss out on key features to help you run your business efficiently.
Obtain an estimate taking into account the initial activation costs and any additional costs associated with add-ons. ‌It can cost between $15,000 and $70,000 per provider to purchase and install electronic health software.
The cost can vary depending on if you choose onsite software development or web-based software. Usually, with web-based software, the price is lower, and you pay a monthly subscription. With iinsight, we provide a monthly subscription that allows you to use the platform through cloud-based services.
iinsight Case Management Software Prices
With our premium subscription package, you can get full access to the essential features of our aged care management software. Below are some of the features you'll receive:
No limit to the number of users
There is no limit to‌ ‌the‌ ‌number‌ ‌of‌ ‌cases
A video tutorial library online
Automation of management and staff reporting
Template customization for invoices
Traning on how to use the platform
Configuration and setup assistance
With our add-ons, there are additional fees to include them with the platform. For example, adding the Xero accounting system costs $24 per month. ‌
Once added, invoice synchronization from the platform to Xero will be provided. You'll also receive ongoing upgrades of the system for free.
The add-on feature costs $3 per month for SMS reminders and confirmations. There's a $0.07 charge for any SMS sent, but any texts received are free. The connection is quick to do, and if you have any problems, customer service can help you.
How to Get the Most Out of an Aged Care Management Service
Many companies let their customers test their software before buying, so when deciding on the right product for you, see if they offer a free trial. During the free trial, you'll get to test some of the features for a few days to see if the software is right for you.
During our 14-day free trial, you'll get access to knowledgebase and video tutorials. In addition, the trail allows you to get a feel of the software to see how it can benefit your business. Once you upgrade to the premium subscription, you'll receive full access to the platform.
If you're running an aging faculty, an enterprise subscription may be best for you to help run your business efficiently. ‌In addition, you can migrate from third-party systems through the enterprise subscription.
‌Bespoke software development is also available. If you're interested in buying the enterprise subscription, consider contacting one of our team members to start the process.
Look No Further as We Have the Perfect Aged Care Management Software for Your Team
iinsight provides an all-in-one aged care management tool for the allied health profession. Whether you're an occupational therapist, behavior therapist, or dietitian, you'll find all the tools you need with our software.
Try starting the free 14-day trial to see if our case management software is the right product for your business. So, request a free demo with Insight today.