How to Set Up a Case Management System for Your Healthcare Services?
By Renato Parletta
June 21, 2021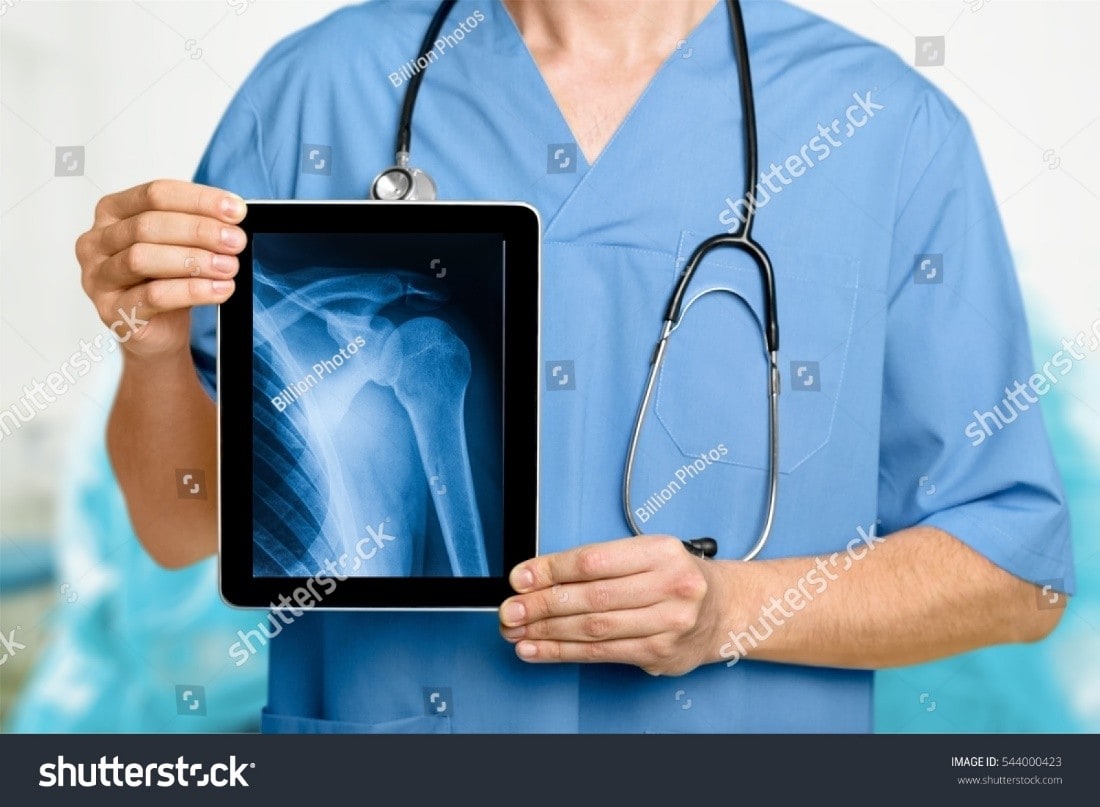 No matter the size of your practice or whether you are running a clinic or a hospital, you will need a reliable case management system that can help you and your team improve your service, promote wellness, and improve patient health while providing a means to keep your patient records up-to-date and properly organised. If you are looking for a new platform, consider cloud based practice management software like iinsight!
Why iinsight?
There are numerous options when it comes to NDIS management software these days, but we are confident that your healthcare services can do better with iinsight.
That's because iinsight is not simply a case management software solution, it's a comprehensive platform for managing your practice. Moreover, we designed it specifically for allied health service providers, including NDIS service providers, occupational therapists, and vocational rehabilitation consultants.
iinsight is scalable to suit the needs of your practice. It can be used as a physiotherapy practice management software in Australia or a dependable front desk practice management system. iinsight is designed according to the input and expectations of industry professionals like yourself. Its versatile cloud based practice management software that can reduce your time administering so you can focus on your important task; caring for your patients!
With our NDIS management software, you can forget about keeping multiple documents, organisers, and spreadsheets in many different locations or storage devices. Our solution will save them at one centralised and secure place, which can be accessed from any web-connected device. This means you can access your files and continue working from anywhere, as long as you have internet access.
Setting up iinsight
It is easy to get started with iinsight as your case management software. Here's what all you need to know:
Choose your pricing plan.
Before committing to iinsight, you can try it out for free for 14 days. Take advantage of this free trial to experience our case management system and discover for yourself how it can improve the way you work. A free trial offers plenty of processing power for your personal projects, no matter its size, and comes with unlimited user licenses and access to an online knowledge base.
If you find iinsight to be practical for your needs, you can subscribe to the Fully Managed Version, which comes with unlimited user licenses, access to online video tutorials, no case volume restrictions, and contracted service level agreements. It also has other features like workflow and reporting engines, automated management and staff reports, round-the-clock monitoring, user training, data backup and off-site storage, online support tickets, and invoice templates customisations.
When you use iinsight as your NDIS, front desk, or physiotherapy practice management software in Australia, you do not have to worry about managing it. You can leave that to us.
Connect with Xero.
One of the features of our cloud based practice management software is it can be fully integrated with Xero accounting system. If you use that accounting software, subscribe to our Xero connector to automatically synchronise invoices and payments between that and iinsight. This way, you can save on administrative costs and eliminate double data entry.
Our Xero connector is a convenient add-on to a front desk practice management system as it lets you and your team oversee all transactions through daily reports, periodic messaging, and dashboards. We provide free ongoing updates to the latest versions, so you do not have to worry about the system going outdated down the line.
Discover the features of iinsight.
As your all-in-one case management system, iinsight will help reduce your administrative responsibilities so you can keep focusing on providing the best possible patient care and customer service every time. Here are some of the things you should know:
Appointments module
Set appointments and send reminders with ease using iinsight. It will optimise the scheduling and management of company resources, clients, and staff, oversee your staff rosters, and enter tasks from a single view. You can integrate it with Google Calendar, iCal, or Outlook, so your appointments can be added as needed on other connected devices you use.
Email and SMS notifications will be sent to clients to make it easier for them to confirm appointments and minimise no-shows. Using the iinsight app on your Android or Apple device, you can view and update appointment from anytime and anywhere. The NDIS management software will also send you reminders for upcoming tasks and appointments, so you do not have to worry about forgetting them.
Invoice grouping module
Using this feature, you can fulfil invoicing requirement to comply with several insurance companies, such as Suncorp Australia. When you add a billing to the case management system, it is shown as a 'Single Invoice Row' cost and the invoice will group any costs added within the invoicing period, as long as they have the exact same charge code and description. Other items or activities that are not selected under the Single Invoice Row checkbox will be shown as their own line in an invoice.
This feature may be handy to many providers that are fulfilling their compliance obligations for funders and insurance companies. It could result in more referrals directly from insurers when they determine that your healthcare services are worthy of being part of their allied health network. As an NDIS management software solution, iinsight can make bulk payment requests with the Bulk File report. Rest assured, it is built according to NDIS requirements.
Tasks and To-Do list
iinsight may be able to boost your productivity when you use it as a physiotherapy practice management software in Australia. It lets you manage all the tasks you or your staff must schedule against every client file. This way, you eliminate the need to manage to-do lists with a separate app or manually using a traditional pen and paper. Using this module, all your work can be managed in a centralised location!
Tasks will automatically provide reminders as they near their due, and you can explore all assigned tasks from a dedicated tasks and appointments dashboard. You can assign tasks as 'priority' or as a 'status.' As you complete tasks, they are automatically moved to the 'completed tasks' list.
Set system alerts and notifications
iinsight will keep you informed at all times by delivering time sensitive notifications regarding your case load. Just make sure it is set. You can set automated thresholds and reminders for budgets and the remaining working days before due dates. The cloud based practice management software will provide key performance indicators to your consultants and their respective team leaders via desktop alerts or email.
Data migration
Did you use a legacy software before iinsight? You can transfer all historical data into your new case management system, and we can do that for you. We have pre-canned migration scripts that can work with many widely used legacy case management solutions. Otherwise, we can build a migration script for your old software. Just let us know!
 Customer support and user training
We want to make sure that you can get the most from our case management software soon. That's why we personalise our system configurations to meet your practice's specific delivery model and reporting requirements. We will work closely with you to learn more about your business direction and provide advice on personalising iinsight. This way, we can have it up and running in a few days. Rest assured, you will be backed by ongoing support through a telephone helpdesk, ticket, video tutorials, and an online knowledge base.
24×5 online support ticketing
Our online support ticketing is available 24 hours a day and five days a week (Monday to Friday). Users can confidently lodge their support requests and we will provide the solutions they require quickly. Rest assured that someone is always around to help, as tickets are directly lodged through our system. We know exactly which organisation you are a part of and which users to respond to when we update the ticket.