Top 10 Benefits of Telehealth for You and Your Patients
By Renato Parletta
December 10, 2021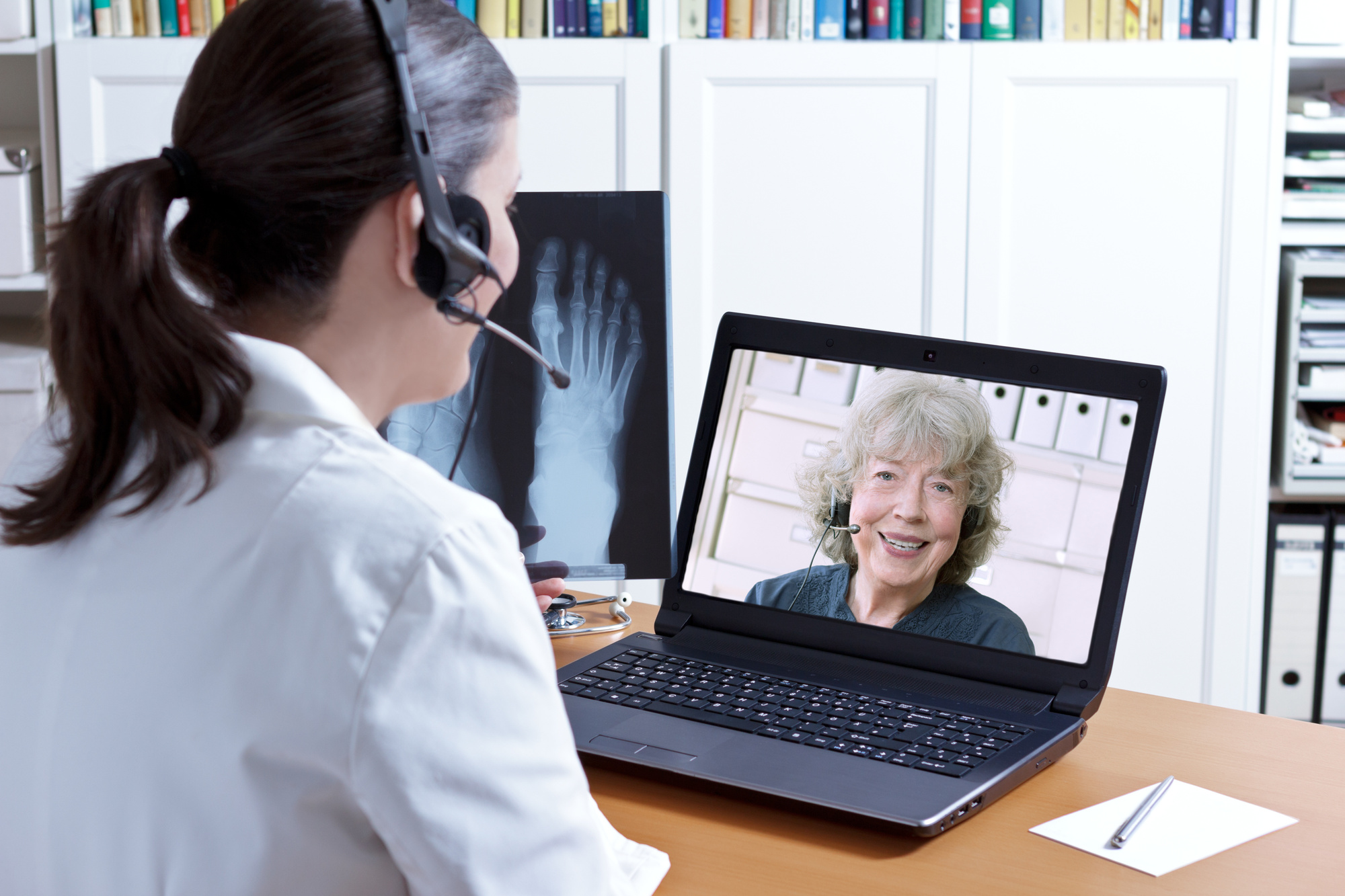 There are more benefits of telehealth for you and your patients than you might expect. Keep reading and learn more here.
Do you often think of how to improve services for your patients? If so, telehealth is the answer for you, thanks to its ability to make healthcare provision better.
The benefits of telehealth have seen its adoption globally. This is to assist with remote patient monitoring. Studies show that the telehealth market size may grow by 38.2% by 2025.
Launching telehealth systems within the market has ensured better primary care provision.
What is telehealth? Telehealth definition inculcates electronic and telecommunication technologies used for medical service provision.
Telehealth applications work through supporting virtual visits between healthcare providers and patients. Its use is a game-changer, bringing healthcare services closer to the patients.
Why do you need telehealth? Is it a worthy investment? Well, here are the top 10 benefits of telehealth for you and your patients.
1. Control of Infectious Illnesses
Infectious diseases are a serious concern for doctor-patient interactions. You've got to protect yourself and your staff from possible infection outbreaks.
There's a limitation of physical contact between the doctors and patients. This is because of making telehealth appointments online.
So, you have a lower chance of infection outbreaks for your staff. Additionally, sick people don't have to go into the office since they can work remotely.
Telehealth also aids with less exposure to germs. It thus helps avoid compromising health for chronically ill, elderly, or pregnant patients.
2. Better Assessments
The assessment part of medicine is vital. This is because it is the basis for healthcare provision. As a healthcare practitioner, you yearn to give accurate assessments. The change in the environment sometimes complicates assessment accuracy.
Telehealth offers specialty practitioners access into the patient's home environment. Specialists make accurate assessments on what your patient faces, for instance, noticing allergens. Better assessments improve the quality of care offered, thus the need for telehealth.
Assessments expand to observations for mental health to offer effective counseling.
3. Enables Better Flexibility
In the line of duty, doctors are stuck with strenuous schedules to their service demands. It doesn't always have to remain like this. Allow your doctors schedule autonomy for better productivity.
Telehealth allows for patient-doctor connection from any location, not necessarily the hospital. Doctors have a comfortable and convenient way to deliver services.
Telehealth allows professionals to schedule appointments during hours they deem fit. Such flexibility allows them to achieve a work-life balance.
4. Fewer No Shows and Missed Appointments
Patients have all sorts of reasons when they miss their in-office appointments. When accommodating for them, it gets costlier for you and disrupts the workflow. You'd want that dealt with, right?
Telehealth allows patients to receive care from their homes or the office. The effect is convenience on the side of the patient and the doctor as well.
Significant reductions in no-shows and missed appointments ensure everyone gets served. You save a lot of money and increase productivity with the best telehealth services.
5. Offers Your Medical Facility a Competitive Advantage
Do you want your medical facility to be ahead of your competition? Telehealth use increases your value, offering you a competitive advantage.
Your patients are your primary business, thus achieving satisfaction grows your business. Telehealth services offer convenient and affordable healthcare options attracting market demand.
With a competitive edge, your facility becomes the go-to for medical services. You thus get to scale the heights of excellence.
6. Streamlined Payment Collection
Medical billing is an integral part of your business. You, thus, have to take into account payments. Telehealth handles billing so you can focus on managing the medical facility.
Telehealth makes it possible to avail several payment options for your patients. Billing has never been easier with telehealth collecting payment before providing services.
Benefits of this include better management and a profitable medical facility. As a tool, payment collection for telehealth ensure efficiency for healthcare delivery.
7. Telehealth Is Cost-Efficient
Your desire is to make the medical facility profitable. Telehealth focuses on the increase of practice revenue while reducing practice overhead.
Medical practice revenue increase happens through the efficiency telehealth supports in practice. The facility specialists serve more patients using telehealth, thus better productivity.
The reduction of practice overhead happens through marginal virtual telehealth visit costs. Telehealth ensures you save up to $361 per patient, impressive, right?
8. Allows You Higher Retention Rate
Your patients moving out must have cost you in the past. Telehealth ensures you can keep patients even when they leave town.
Continued dealing with a patient even after moving out presents a win-win situation. Telehealth ensures patients continue enjoying their quality services virtually. You thus get to keep patients as your customers.
Customer satisfaction results in more referrals which can be good for business.
9. Increases Practice Efficiency
No one can underestimate your devotion to your work. You want a little more organization to assist you in organizing workflow. Consider finding reputable telehealth companies.
Implementing telehealth manages workflow by ensuring that appointments are well organized. Care delivery is also prioritized to help performance improvements.
Through telehealth applications, you enjoy increased efficiency coupled with patient satisfaction scores.
10. Expands Access to Care and Reaches More Patients
With the ever-increasing physician shortage, telehealth can assist you in making your mark.
The provider networks facilitated by telehealth aid in the expansion of access to healthcare. Telehealth also applies in mid-level patient education and diagnosis, thus reaching more people.
You Now Understand the Benefits of Telehealth
Improving your services starts with the implementation of telehealth at your medical facility. The above benefits of telehealth state why it is a worthy investment.
Wondering where to get telehealth services? iinsight got you covered. We're a pre-eminent cloud-based case management system. This is for occupational health and rehabilitation markets.
Our experienced staff is up-to-date on the latest technological advances. They ensure the implementation of our products to improve efficiency and productivity.
Contact us today to arrange a demo.