How To Use Healthcare Video Marketing To Market Your Allied Health Practice
By Renato Parletta
September 4, 2020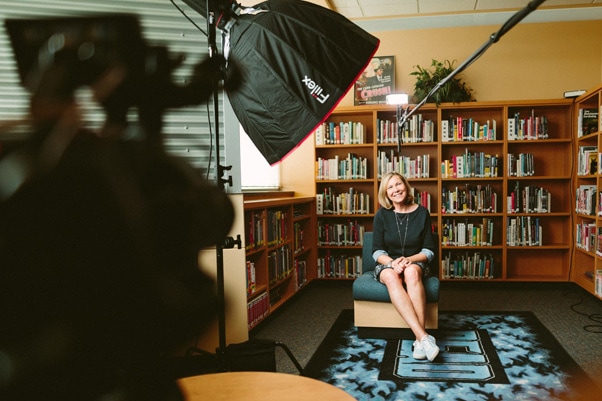 Video marketing is one of the most popular ways to engage with both potential and existing clients. This is because video allows you to build a personal rapport with your viewers, despite the fact that you aren't face to face with one another.
As an allied health practitioner, there are many ways that you can use video content marketing to grow your business. In the article below, we'll discuss five how-to's, which will explain why you should invest in marketing your practice using video.
5 Video Marketing How To's to Help Market Your Healthcare Practice
1. Build Trust Online
It takes quite a bit of effort to set up, film, and edit videos. For this reason, anyone who takes the time to do this has already established some credibility online, as not everyone is willing to put in the effort it takes.
In addition to this, making your mark digitally establishes the legitimacy of your practice. Anyone who decides to research you will be met by an extensive online presence, letting them know that you're serious about connecting with patients who need your help.
2. Let Patients Get To Know You
Sharing clips about yourself and your healthcare practice helps you to build trust, and lets people get to know you.
If you establish a consistent video posting routine, people who watch and engage with your videos will not only get a better idea of the services you offer, but they will also feel more comfortable. When the time comes to make an appointment with you, they will have a better idea of what to expect.
3. Give An Office Tour
Due to the necessary sterile nature of allied health and healthcare practices, some spaces might tend to be a bit more on the minimalist and impersonal side. To make potential patients feel more at home, why not invite them into your space by creating a video office tour to introduce them to your practice in-person?
As you have no doubt made a concerted effort to create a welcoming space for your patients, this is an ideal opportunity to show this off, and welcome new clients virtually. 
It doesn't have to involve complicated lighting or any other effects either. By just using a tripod, or a camera designed to minimise shaking, you can create a perfectly decent video of your office space. However, if you have the budget to invest in a professional videographer, this can certainly take your video marketing efforts to the next level.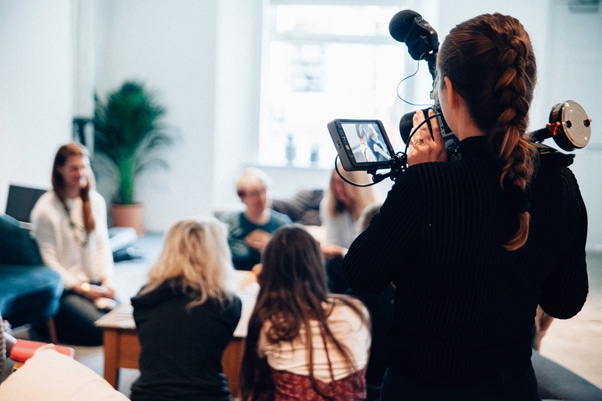 4. Meet The Team
Creating a good first impression is key in any kind of business relationship, especially when it comes to healthcare. By creating a meet the team video, potential patients will see exactly who they will be dealing with, and what they are like.
If a potential patient is considering making their first appointment, this insight into the team can go a long way in helping them feel welcome, especially if they are feeling a bit self-conscious or nervous. Also, this approach gives your team an opportunity to market their own interests and specialities (which people could be looking for).
5. Provide Treatment At Home Tips
While you want to encourage patients to visit your healthcare practice directly, it can be beneficial to build a long term relationship with potential patients by offering them certain video content online.
This can include some home treatment tips, which could help provide some valuable advice on how to manage certain conditions at home (where applicable). By generously offering this kind of content, you can also build a community of followers who are interested in the same topics, which will further assist your video marketing efforts.
Final Thoughts
Video marketing is a useful tool to use as part of your strategy to attract potential patients to your allied health practice. It gives people insight into who you are and an idea of the values you hold as a professional.
At Be Software, we're set on helping allied health professionals develop and grow their practice. Our cloud-based case and injury management software automates processes and delivers the right information to the right people at the right time. Contact us if you would like a demo on our system.