Why Should Occupational Therapy Practitioners Invest in Management Software?
By Renato Parletta
January 25, 2021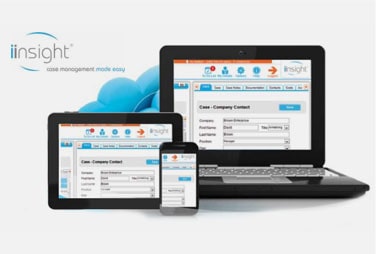 Occupational therapy is one of the most rewarding practices for those who want to help people overcome physical, sensory, and cognitive problems. Occupational therapists help patients regain independence despite any emotional, social, and physical barriers.
However, this profession's rewards come with risks. Occupational therapists are burdened with heavy workloads, often losing sleep and time for themselves or their families. On top of all these, they have to worry about administrative tasks. Fortunately, occupational therapy management software is available to help an occupational therapist's life much easier.
Here are some reasons why occupational therapy practitioners should invest in high-quality occupational therapy management software:
It comes with great features.
Do you have trouble with managing patient records? Are you finding it difficult to collect payments and create invoices? You don't have to worry anymore—occupational therapy management software makes otherwise time-consuming tasks so much more manageable.
These programs are built for efficiency. They come with modern features like drag and drop and time and cost tracking. What's great is that they're developed specifically for allied health providers, which means they have document organising and data entry functions to improve productivity. The best software programs even come with accounting system integrations to help you keep track of invoices.
It's incredibly secure.
Employee and patient data are somethings that should never be left unsecured. This information is highly confidential and should be kept in places where only authorised people can access it.
Luckily, occupational therapy management software programs have amazing security features that can keep your data safe, no matter where and when. In fact, these systems come with 24/7 monitoring and encryption to ensure that nothing is lost or stolen.
It's developed by experts.
Occupational therapy management software programs are created by professionals who have been in the field for years. They know the ins and outs of case management and the compliance requirements that come with it.
When you invest in a software program developed by expert solutions providers, you'll know your business and your data are in the right hands.