6 Ways to Improve Workflow With Practice Management Software
By Renato Parletta
May 29, 2022
Table of Contents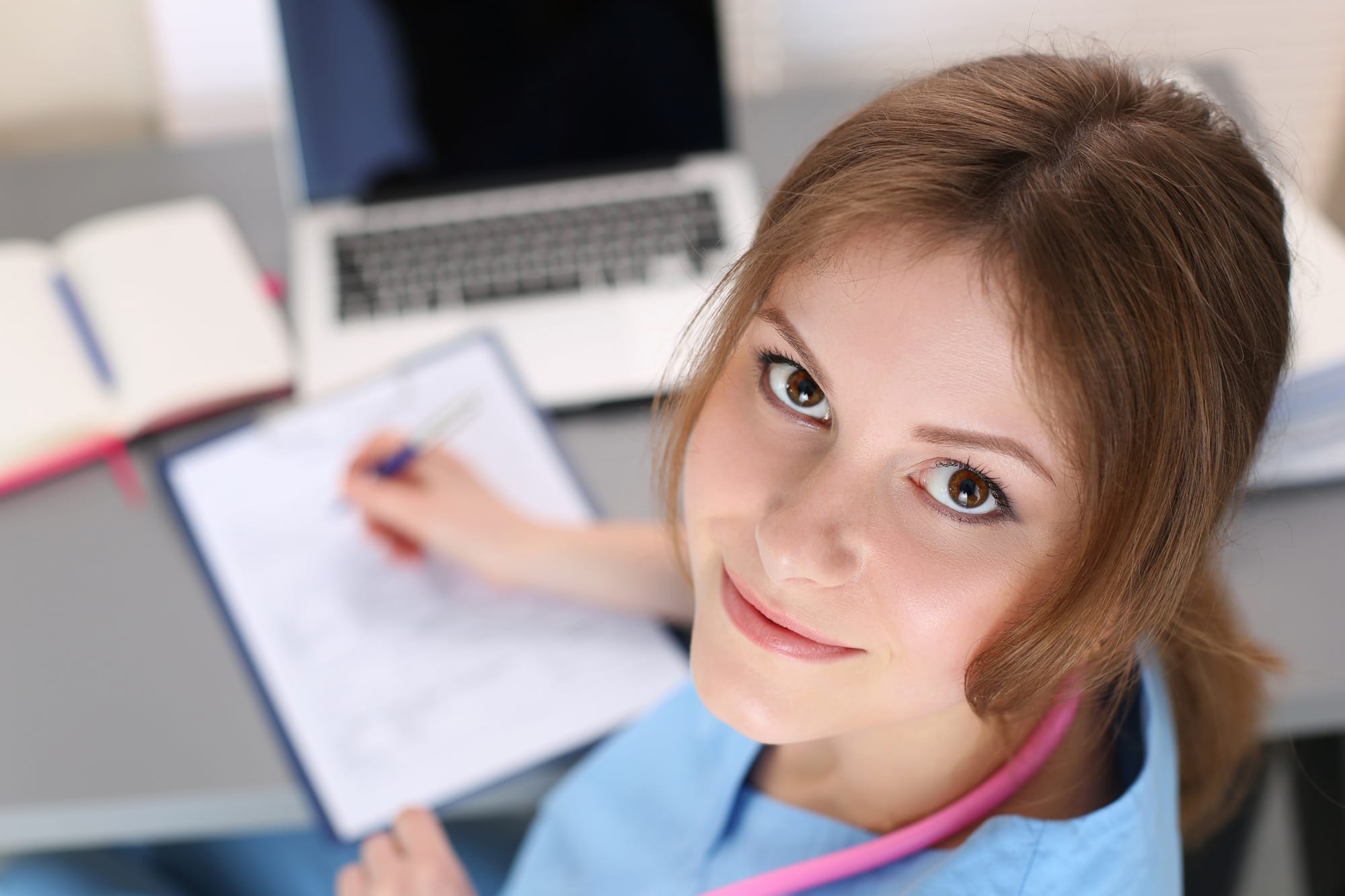 When things are busy an accountant can often spend up to 60 hours per week at work?
An accountant has a lot of things to take care of: invoices to pass on to clients, emails to answer, spreadsheets to fill out, etc. There's never a break for an accountant or a practice manager of a medical office.
This is one of the main reasons why it's essential to use practice management software to optimize the workflow. Streamlining processes makes things easier for you and all of your staff. Our software is the perfect solution to make things at your allied health practice run much smoother.
For 6 ways practice management software can improve workflow, keep reading.
What Is Practice Management Software?
Practice management software is designed to manage a range of daily tasks within a medical practice. This includes things like:
Scheduling
Billing
Online booking
Reporting and analytics
Stock and inventory management
Some practice management software is desktop-only, so they can only be used onsite. Our software, iinsight, is a cloud-based system, so your employees can access it from anywhere with an internet connection.
It's very intuitive, so little training is required, and it's fully scalable making it perfect for a practice of any size.
Improving Your Workflow
The whole purpose of practice management software is to streamline operations and make things more productive. It does this by managing simple tasks, freeing up your staff to do other tasks.
1. Efficient Financial Management
While it's not the main focus of an allied healthcare practice, properly managing finances is essential. Mistakes can cause significant problems and often take a long time to fix.
There's a range of financial actions that an allied health practice deals with including billing and insurance claims, so automating these can be very good for overall efficiency. Depending on the level of business at your practice this could be a very time-consuming process for someone if it's all done manually, so automated billing software can make things go much faster.
Our software also eliminates the risk of human error and can easily pinpoint discrepancies and other mistakes within insurance claims.
2. Automate Appointment Scheduling
Another task that can take a lot of time for your employees is scheduling appointments. It's fairly simple, so having our software do this for you is an easy option that can improve efficiency.
Practice management software enables patients to make bookings with ease, and you can set it up to send out reminders before their appointments. It can also help them understand their medical bills, reducing confusion.
You can personalize care for different patients and keep track of all records easily. The software can also generate reports so that you can monitor and assess patients' progress whenever needed.
3. Increase Productivity
Our practice management software integrates various processes into one system. It helps prevent tasks from being accidentally repeated and ensures things are completed in good time.
Your employees will then have more time to focus on other areas of their work. A proper case management tracking system keeps things in order. If your staff need to look anything up it's quick and easy.
Using iinsight you can analyze the productivity of your practice and assess the performance of different areas. This lets you see what's working well, and what needs improvement.
4. Remote Access
Some practice management solutions are desktop-only, but as iinsight is cloud-based so you can use it wherever you are. This allows you to manage your medical practice from a remote location, and your employees can access whatever they need while working from anywhere.
The number of people working from home has increased massively over the last couple of years, and systems like this have made it much easier. You can even use mobile devices to access your system, so it's easy for you to update files or check information on the go.
5. Improve Patient Care
Perhaps the most important aspect of allied health providers is how well they care for patients. This should be your primary focus, and anything you can do to improve on this is beneficial.
The man-hours saved by practice management software can be used much more effectively. This extra time can be directed towards patient care to improve the quality of service you provide to your patients.
People want their practice to be efficient and helpful, and they like to see results. iinsight makes all of this more possible, improving things for both your employees and your patients.
6. Improved Security
Cyberattacks in the healthcare sector are growing more common. A cyberattack can cause a range of problems, so you should do whatever you can to reduce the risk of the threat they pose. Healthcare practices have a lot of sensitive data on their systems, so you want to prevent any of this from being accessed.
Database security is essential, and using practice management software helps with this. All data can be kept on one platform. If everything is spread across multiple, it presents more potential ways for a hacker to get in.
Keeping all data safe will help protect you financially, and reduce the risk of losing patients, which is more than likely to happen if they don't feel like their data is safe.
The Right Software for Your Allied Health Practice
iinsight is one of the most comprehensive allied health practice management software solutions available. It will help you save time and improve efficiency, even when working remotely. Patient information will remain secure and the overall quality of care to your customers will improve.
We offer a free 14-day trial of iinsight, so you can see how well it works for you before committing to a purchase.
If you have any questions about iinsight click here to contact us today.