Why These 5 Automated Processes Will Improve Your Business In 2022
By Renato Parletta
April 14, 2022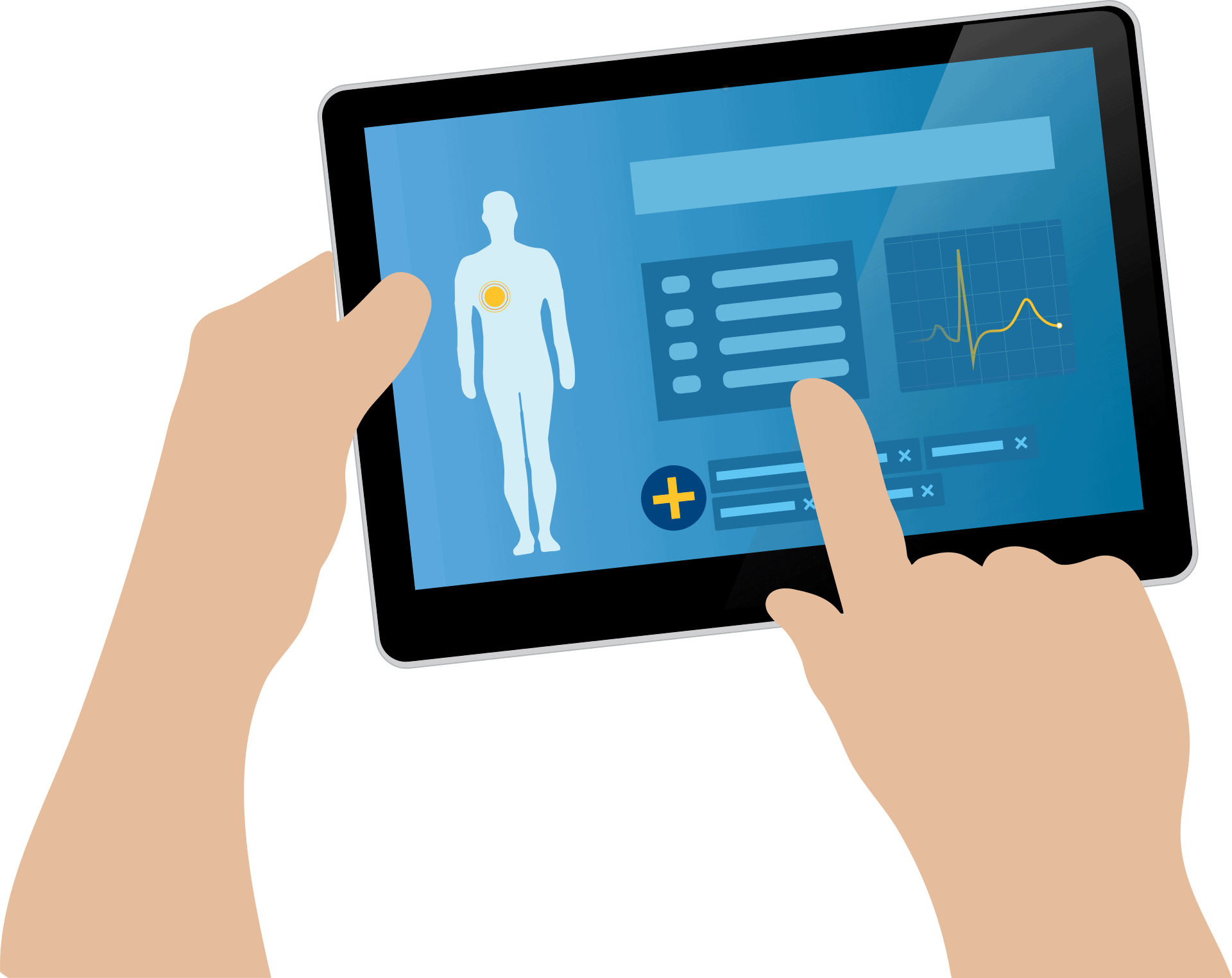 In today's world, successful facilities maintain a competitive advantage by using technology to automate their workflows. An example of this in the healthcare field would be a client getting a text or email reminder about an upcoming appointment. Workflow management software can complete tasks that employees may spend hours completing.
There seems to be an automation solution for every industry and business function. In healthcare, automation exists for processes such as marketing, accounting, and customer care.
Automation reduces companies' labor costs and costly mistakes made by employees. Automated processes also improve employee engagement, job satisfaction, and customer service delivery.
There are several processes that your healthcare business can apply, but some are more useful than others. Keep reading for 5 of the best automated processes to improve your health services business in 2022.
Automated Processes in Healthcare
What does automation look like in the healthcare field? You can replace several time-consuming processes with automation software. Registration, billing, record management, and customer service are a few examples. But not all automation software is worth the investment.
Any operation that needs human intervention is not an automation solution. For instance, software that requires employees to add patients to a database list. Or software that requires patients to register on a new portal or site.
Automated solutions you should invest in must be able to run without any human intervention from start to finish of a process. Below are the key automation features you should look out for.
1. Automated Scheduling
Scheduling patients is a time-consuming and tedious task that healthcare providers face. Small facilities can get by with a manual scheduling system. But even then, scheduling conflicts still happen.
Sometimes situations happen where patients end up with an unpreferred practitioner. On top of this, the person in charge of the manual scheduling finds the task frustrating and stressful. Automated scheduling software makes it easy to create, cancel and move appointments.
The systems consider client preferences and location. This is to match them with the best available provider for a given date. Clients can also schedule their appointments faster and 24/7 from their computer or mobile device.
Scheduling software also sends out automatic reminders to patients about their next appointment. This helps prevent no-shows and idle time for your medical team.
2. Protected Data Storage and Sharing
One of the most important automated processes allied health businesses need is a secure way to process, save, transfer and access client data. Patients and medical staff can waste a lot of time waiting for a patient's information to pass between departments. For instance, a patient checks in at reception and their file is carried to their nurse.
Then it's taken to the doctor and finally over to billing. Instead, you can upload patient information to a database. This is accessible by the relevant employees in your facility. This information flow saves a lot of time and improves your customers' experience.
But healthcare businesses must keep in mind that patient data is Protected Health Information (PHI). PHI is protected under the Health Insurance Portability and Accountability Act (HIPAA). So businesses must securely store all patient records.
Securing data has become even more important. Many facilities migrate to cloud storage rather than local data storage.
There is no doubt that cloud storage improves data accessibility. But a data breach may expose a company to patient lawsuits of violating HIPAA.
3. Telehealth Automation
The COVID pandemic forever changed how businesses operate. For months, most people around the world had to stay at home and conduct their businesses remotely.
Forward-thinking businesses used remote work technology to treat patients off-site. For instance, many therapists switched to online and phone therapy sessions.
What does telehealth automation look like? Well, your booking software can segment customers according to their illnesses. So depending on their condition the software directs some patients to visit your facility and others you can attend to remotely.
You can also have a virtual "front door" that conducts e-triage, scheduling, and patient education. In 2022, you must include telehealth options if you want to please your customers and grow your practice online.
4. Staff Management
Healthcare automation systems now use machine learning. This is to determine the optimal number of staff you should have on duty on any given day.
The software is so advanced that it can create a staff schedule for emergencies. Its also used for sudden changes in patient volume. For example, flu season is very busy.
Staff management software uses historical data to project how many employees to have on duty during these months. The software has also been useful in predicting how many patients and staff you can have in your facility to observe COVID social distancing rules.
Alerts to patients or employees about changes in their scheduling are also sent by the software. This happens as soon as it makes any changes.
5. Marketing Automation
Another great automation process for the healthcare field is marketing automation. Digital marketing has made it easier for businesses to speak directly to their target clientele.
But creating online marketing campaigns can be time-consuming and tedious. Software like email marketing platforms and content creation calendars reduce the pain of digital marketing.
For instance, without email automation, you or a member of your team may need to manually send out an email to each person on your mailing list. With an email platform, you can send a personalized email to thousands of people with the touch of a button.
Take Advantage of These Automated Processes
Process automation has taken over every industry including healthcare. If you want to grow your medical practice online, you must integrate automation solutions in your process workflows.
Any time-consuming or cumbersome tasks that your employees avoid are candidates for automated processes. Contact us to arrange a demo of the software to see how it can help your practice.