5 Healthcare Technology Trends to Watch for in 2022
By Renato Parletta
January 29, 2022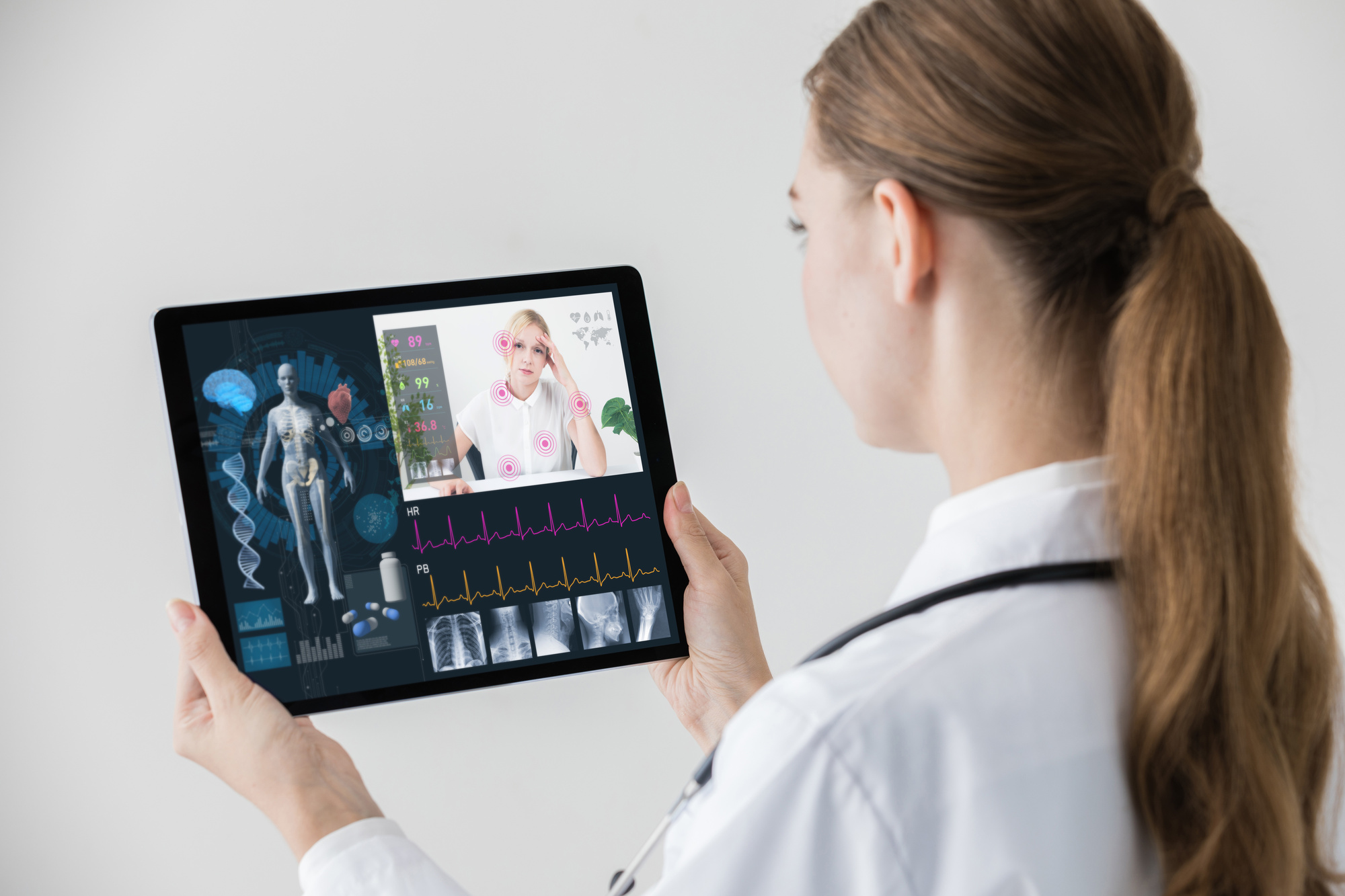 Technological advancements have been able to yield great benefits for the healthcare industry. The best news is there are still more rolling in and quicker than ever.
From growth in telemedicine to the rise of AI, the future has many promises for healthcare technology trends. Keep reading for 5 healthcare trends to expect in 2022.
1. Internet of Medical Things
In 2021, there are more than 10 billion active IoT devices. Experts predict that there will be more than 25.4 billion active IoT devices by 2025. As many organizations have adopted this technology, the healthcare industry isn't left behind.
Common IoT healthcare devices include patient monitors, imaging devices, and energy meters. The majority of healthcare organizations use IOT technology for monitoring and devices. This and other benefits of IoT are likely to necessitate the continued demand for IoT in healthcare in 2022.
IoT increases the connectivity of medical devices which speeds up communication in the healthcare world. Various technologies can be interconnected with WIFI to accelerate sharing of signals between parties. Practitioners can receive all kinds of data in real-time for optimal patient monitoring and care.
IOMT plays a notable role in facilitating remote monitoring of patients. Trackers allow medics to read patient data from anywhere and proffer the right recommendations. Patients can enjoy timely and quality healthcare from anywhere.
This is an excellent technology for healthcare businesses looking to offer comprehensive patient care services at the lowest cost. You can attend to more patients simultaneously but you also rely on highly relevant patient data.
2. Telemedicine
Remote healthcare technology trends have dominated the industry since the start of the COVID-19 pandemic. 2021 saw the mainstreaming of telemedicine. And according to Dr. Ian Tong, CMO, All Included, the technology is here to stay.
Dr. Ian says he expects the growth of virtual care appointments into real-time doctor-patient video conferencing. To counter the shortage of behavioral healthcare providers, we can expect group sessions that simultaneously allow for the virtual support of many patients.
Telemedicine usage has increased by 38 times since the pandemic and the population that needs it has also soared. More seniors and immunocompromised─ a large group of people who prefer virtual health care.
Pre-pandemic telemedicine was popular for urgent, minor health issues like colds and rashes. But today, it's seeing more value as a solution for ongoing behavioral therapies and dedicated disease management. As we advance, more people will prefer a healthcare provider offering telemedicine.
Using remote health care saves time and money. Telemedicine increases access to medicare and is a great way to cut costs. Geographically isolated, disabled, and incarcerated can reach an expert healthcare provider from anywhere at a low cost.
As a healthcare provider, you can cut overhead costs and boost revenues using telemedicine. You may save on space and staff costs by video conferencing your audience. You also get to see more patients and so increase your income.
3. AI-Powered Big Data and Analytics
Healthcare is a complex world owing to the amount of data involved. It's so complicated that it's impossible to rely on many traditional data management approaches. Artificial intelligence, analytics, and cloud computing offer a great solution to many healthcare challenges.
A Deloitte survey found that 63% of businesses use machine learning( AI). The market size of AI in healthcare is expected to grow at a CAGR of 41% between 2021 to 2028. AI is a technology that could revolutionize healthcare.
AI in healthcare means maximizing data to improve decision-making and boost efficiency. Healthcare processes produce tons of data, prompting a faster, efficient synthesis method. Without AI-powered healthcare systems, a lot of data goes waste.
In healthcare, BIG data comes from IOT remote trackers, medical billing systems, diagnostic systems, biobanks, and so forth. Leading health services integrate cloud computing systems for ample scale data storage and synthesis.
Cloud-based systems and automated data systems are essential in healthcare to streamline processes and maximize data. These systems prevent data loss and ensure all available data is amalgamated for real-time analytics.
4. Virtual Reality
There is a heightened use of VR technology in healthcare. And there are many positive outcomes associated with VR healthcare technology trends.
In 2019, VR headsets helped patients at St. George's Hospital, UK overcome anxiety symptoms. 100% of patients reported improvement in anxiety after using the headsets. This technology also helped adults and children struggling with an autism spectrum disorder.
According to Goldman Sachs Global Investment Research, healthcare will remain a leading adopter of VR technologies until 2025. Most healthcare professionals say AR provides a convenient way of sharing information in the industry.
The key drivers for AR in healthcare include increased demand for quality services, the need to cut healthcare costs and the rise of IOT devices. VR is a great option for patient therapy and assessment processes.
Healthcare and therapy providers can use VR to offer personalized care and improve service. The ease of use and interactivity promotes the delivery of efficient patient care. Adopting VR will enable you to save money, offer better service and boost your bottom line.
5. Robotic Healthcare Technology Trends
Robots have grown from a dream to a real technology in many industries within a few years. Healthcare is one of those industries that have massively embraced robotic interventions.
Robotic innovations have the potential to revolutionize health care practices. Robotics can transform surgery, therapy, rehabilitation, patient companionships, and many other segments.
Healthcare providers using robotics can optimize staff, boost accuracy, cut costs and transform many processes. Robotics mimic human intelligence to dispense healthcare services faster, accurately, and efficiently.
Robotic interventions also enable quick and accurate scheduling and appointment settings in hospitals. It speeds up the pulling out and reading patient data for rapid diagnostics and medical attention.
Robotics isn't a new healthcare trend as various providers use it for different impactful purposes. Robotics has helped ease medical data collection, enhance appointment scheduling, and promote optimal care delivery to patients. Expect to see more robotic developments in the healthcare industry in the coming year. This is one of the healthcare technology trends set for more growth and demand.
Start Leveraging Healthcare Technology Trends
Taking advantage of all the new healthcare technology trends means you need to invest in the right tools and software. You need flexible tools that can accommodate and maximize the latest technologies.
One must-have software in your healthcare business is the Insight Case Management software. This is an intuitive tool to help you speed up data collection, data synthesis and streamline your operations. Contact us to arrange a demo of the software to see how it can help your practice.