7 Digital Health Trends to Look Out For This Year
By Renato Parletta
September 23, 2021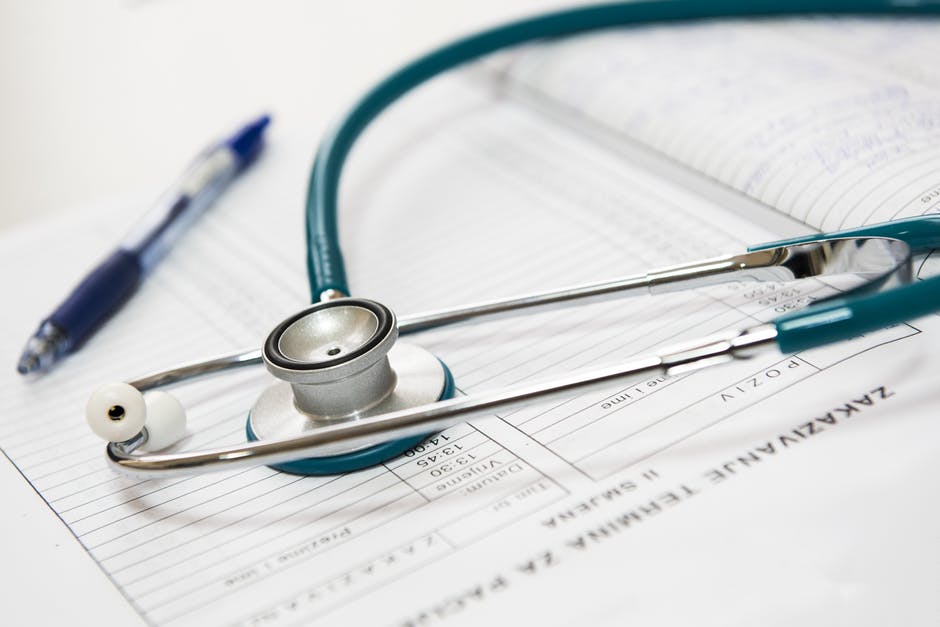 If you are involved in the healthcare industry, then it is important to keep up with the latest digital health trends. Here are 7 of 2021's top trends.
Did you know that the United States could transform $250 billion of its healthcare spending into virtual funds? This means that the United States can transform some of its spending habits into more efficient and effective forms of patient communication and care.
The US has progressed into virtualized healthcare over the years, but the COVID-19 pandemic sent it soaring. In fact, the digital transformation that came about because of the pandemic has completely changed the face of medicine forever.
Along with this shift towards digital healthcare, there has been a rise in digital health trends. These new and improved methods of practicing medicine are transforming the healthcare industry.
If you're looking to advance your practice, help your patients, or update your care plans, you need to keep up with these 2021 digital health trends.
1. Telehealth
If you haven't heard of the telehealth revolution, where have you been? It's everywhere!
And, if your clinic isn't taking advantage of it, you're losing a lot of patients.
Even when the pandemic is over, telehealth is going to continue to be one of the most popular forms of healthcare. It's convenient for both the patient and the staff. The patient doesn't have to worry about driving a long way or sitting in a waiting room, while the staff doesn't have to worry about shuffling patients throughout the clinic.
Not all appointments can occur online, but many of them can:
Routine appointments
Common complaints that don't require an in-person physical examination of the body
Post-procedural check-ins
Your clinic may not be able to move every single appointment online. But, by moving these simple appointments online, you're taking a lot of stress off of your staff and your patients.
2. Remote Patient Monitoring
This is yet another healthcare trend that blossomed during 2020. Remote patient monitoring refers to the use of wearable monitors. Patients who wear these can give real-time data to their physicians.
Wearable devices can even include smartwatches, which are becoming more and more popular as companies like FitBit and Apple compete to make the most intelligent fitness software. Fitness watches like these can measure blood oxygen levels, heart rates, and more. Some can even take an EKG of the heart and check for arrhythmias.
Medical providers are becoming more and more dependent on these kinds of technologies to collect data about their patients. So, when a patient shows up to the doctor's office with a high heart rate, the physician can see whether this is chronic for them or a case of white coat syndrome.
By looking into the data that these wearable devices have to offer, physicians can get better insights into the parts of a patient's health that the patient may not even think about. For example, these devices can sense falls, abnormal pulses, low oxygen levels, and more. So, physicians can see how the patient's health trends have been over the past few months.
Having several months (or even years) of data is more useful than relying on one set of data from the one day that the patient comes into the doctor's office.
3. Diagnostic Technology
Diagnostic technologies are focusing more and more on the prevention of diseases rather than diagnosis. Investors and researchers are working hard to develop technologies that can sense the development of a disease before it becomes a problem for the patient.
These technologies are detecting cancer at earlier stages, seeing infections before they spread, and discovering organ changes before symptoms arise. And, it's only getting better as more and more people focus on the value of preventative medicine.
However, all of this was happening before the pandemic of 2020. With COVID, people became more and more focused on sharing this information.
While remaining within the realm of HIPAA, physicians and other professionals can share diagnostic information to assure patient health. The most popular example of this arose around COVID testing. Tracking the spread of the pandemic became crucial, so new technology stepped up to inform the general public about COVID cases in the area.
4. Health Equity
The coronavirus pandemic exposed several flaws in the healthcare industry. And, while that may seem devastating, it actually made for a great push in health equity.
Now, more and more researchers and community centers are focusing on making sure that every single person gets the healthcare that they need regardless of their location. With this initiative, there have been technological innovations to ensure that these individuals get the access to healthcare that they need. This includes the implementation of telehealth.
5. Consumerism
Consumerism has led to a rise in online solutions for patients. They expect to schedule appointments online, see their medical chart through a patient portal, and access a medical professional at all times.
If your clinic isn't offering these kinds of solutions, you aren't catering to today's patients.
To do this, we recommend using a care management system. This kind of software can help you organize patient information.
6. Behavioral Health Technology
The COVID pandemic also showed us just how important and prevalent mental health issues are. In fact, 50 million people are suffering from a mental health disorder.
In response, companies and innovators have been working to develop applications to assist in bolstering behavioral health. From on-call psychologists to meditative exercises, experts are developing and sharing more and more resources with mental health patients.
7. Chronic Illness Management
Chronic illness management became trickier during the pandemic. Patients couldn't see their doctors as readily as before. Even with telehealth and wearable technologies, chronic illness patients were having trouble caring for themselves.
One of the biggest innovations from this issue was online applications for chronic illness management. Apps for diabetes care, cancer treatment, and more started coming up.
You can track blood sugar, blood pressure, and more. And, you can share the information with your doctor.
Start Using Digital Health Trends Today
These digital health trends are sparking innovation and excitement among healthcare professionals. And, as we learn more and more, it'll only get better.
If you want to keep up with the 2021 digital health trends and beyond, you need to start with a patient-centered system, like our case management software. Start today with a free 14-day trial.