7 Helpful Tips: How to Choose Case Management System Software
By Renato Parletta
February 2, 2022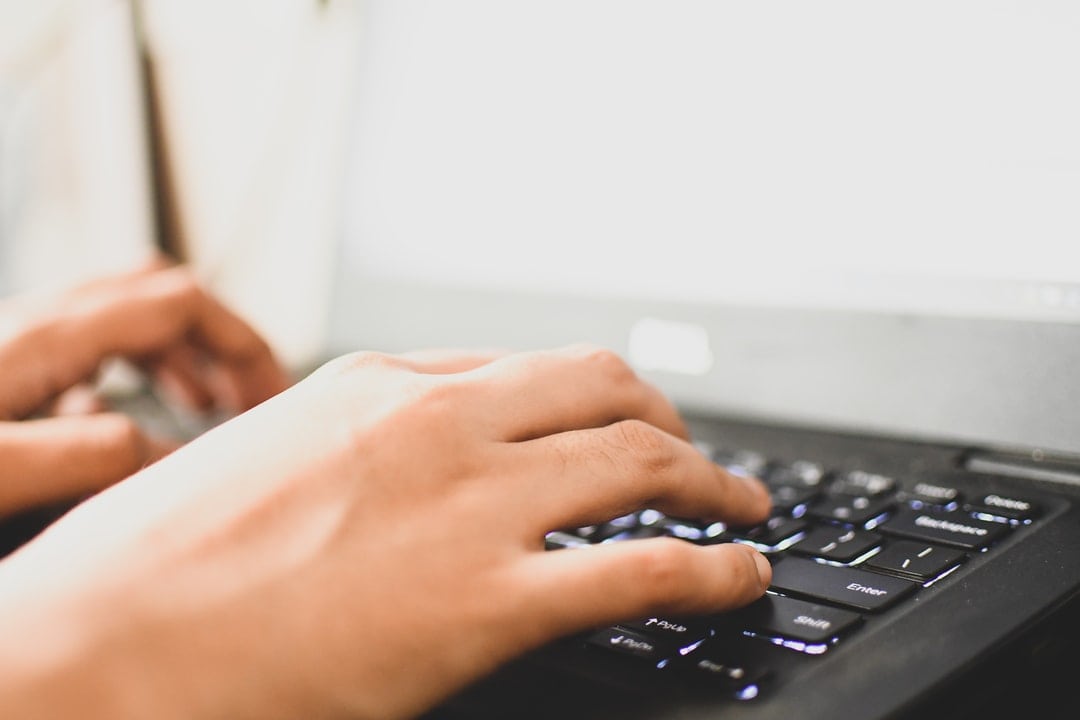 Did you know that companies with automation software are 33% more likely to have a positive and more productive work environment?
Case management system software is one of those automation tools that can be a game-changer for the business. There are so many different types of case management systems, and it's hard to know which one will work best for your needs.
But don't worry, we're here to help! We've compiled 7 tips that will help you find the perfect system for your business. Keep reading to learn more.
1. Consider All Your Options
When you're looking for the perfect case management system, it's easy to get stuck on one idea.
But there are several different companies out there who offer great solutions, so don't limit yourself by focusing on just one! Make a list of different software types that are appealing to you and start looking into each option individually.
Consider Creating a Pro/Con List
After you've made a list of potential options, it's time to compare each one.
Put together a pro/con list for every program so that you can see all the benefits and drawbacks of each case management system. This will help you determine which software is best for your company. Here's how to do it:
Write down the name of each program and any features you like.
Make a second column and write down all of the negative things about that software.
Compare them and choose which one has more positive qualities than negative ones.
2. Do Your Research
Websites like Capterra and G2 Crowd are great places to find real reviews of case management systems that can help you make your decision. Just do a simple Google search for "reviews of case management system" and you'll find all kinds of helpful sources.
These websites can give you information such as the cost of the software, what people like about it, and who uses it. Of course, you'll also want to make sure that the software will work for your specific needs before making a decision.
Read through any reviews you can find, both good and bad. It will give you plenty of information about what to expect if you choose that program. You'll also be able to see things like demo recordings or screenshots of the actual user interface.
3. See If Anyone You Know Uses That Type of Software
Sometimes the best way to find out about how great a certain piece of software is to ask someone who uses it.
Contact your colleagues or any businesses you're connected with on social media and see if they have used that case management system before. Find out what they like and don't like about it. People are often happy to tell you exactly what they think of something if you just ask.
What Types of Questions to Ask
Asking the right questions will help you to get the most out of your conversations. Here are some great questions that you can ask:
What type of software do you use?
How long have you been using it?
What did you like about it when you first started using it?
Has anything changed since then?
What do you not like about it?
What do others in your company think of the software?
Is there anything that would improve your experience?
You might also consider asking if they have had any positive or negative experiences with technical support. Sometimes, even the best case management software solution isn't perfect. So knowing that a company is responsive when something goes wrong is very important.
4. Research the Company
It's important to learn as much as you can about the company that offers each case management software type.
You can do this by looking at their website, social media pages, or blog. You'll want to know how long they've been in business, what certifications they have, and if there are any reports of data breaches or viruses on their software.
What To Do If I Find Something Negative Online
Unfortunately, every company has some negative reviews.
So what do you do if you find something negative while researching the case management system? It's up to you whether or not that will affect your decision about using their software, but it can help you make one! You could consider looking into other options or talking to the business and asking them about what happened.
5. Ask Your Colleagues for Help
You can also get a lot of great information by asking your peers which case management system they use and why.
Maybe they've tried multiple options and can give you great insight into their decision-making process. You may even be able to get in touch with some people who used your company's system successfully in the past and can tell you about their experience.
People who have already transformed their case management system can be a great source of information and you can get all sorts of helpful tips from them.
6. Have a Backup Plan
If you do find yourself going with a new case management system, have a backup plan. Don't just assume that it will work perfectly for your company without testing it out first.
Set up a temporary version of your old case management system and then test out the new one before making any final decisions. This way you'll be able to make the switch when everything is running smoothly and you know it will work for your business.
7. Make the Switch
It's important to be patient with any software that you're switching over to. You may find that it takes some time for you and your employees to get used to it.
But once you do get comfortable, this cloud case management software can become an integral part of your company's business practices and can help increase productivity.
It might take some time to find the right software for you, but the process is worth it in the end.
Getting Started With Case Management System Software
Now that you know how to choose case management system software, you can make an informed decision about what will work best for your company.
You may find yourself in a position where you have to go through this process multiple times throughout your career, but that's just part of being an entrepreneur. If you're passionate about what you do and get excited by the prospect of learning new systems, you'll have a great time making the switch.
When you're ready for that switch, start a 14-day trial with us today!