7 Patient Scheduling Tips for Clinics
By Renato Parletta
January 28, 2023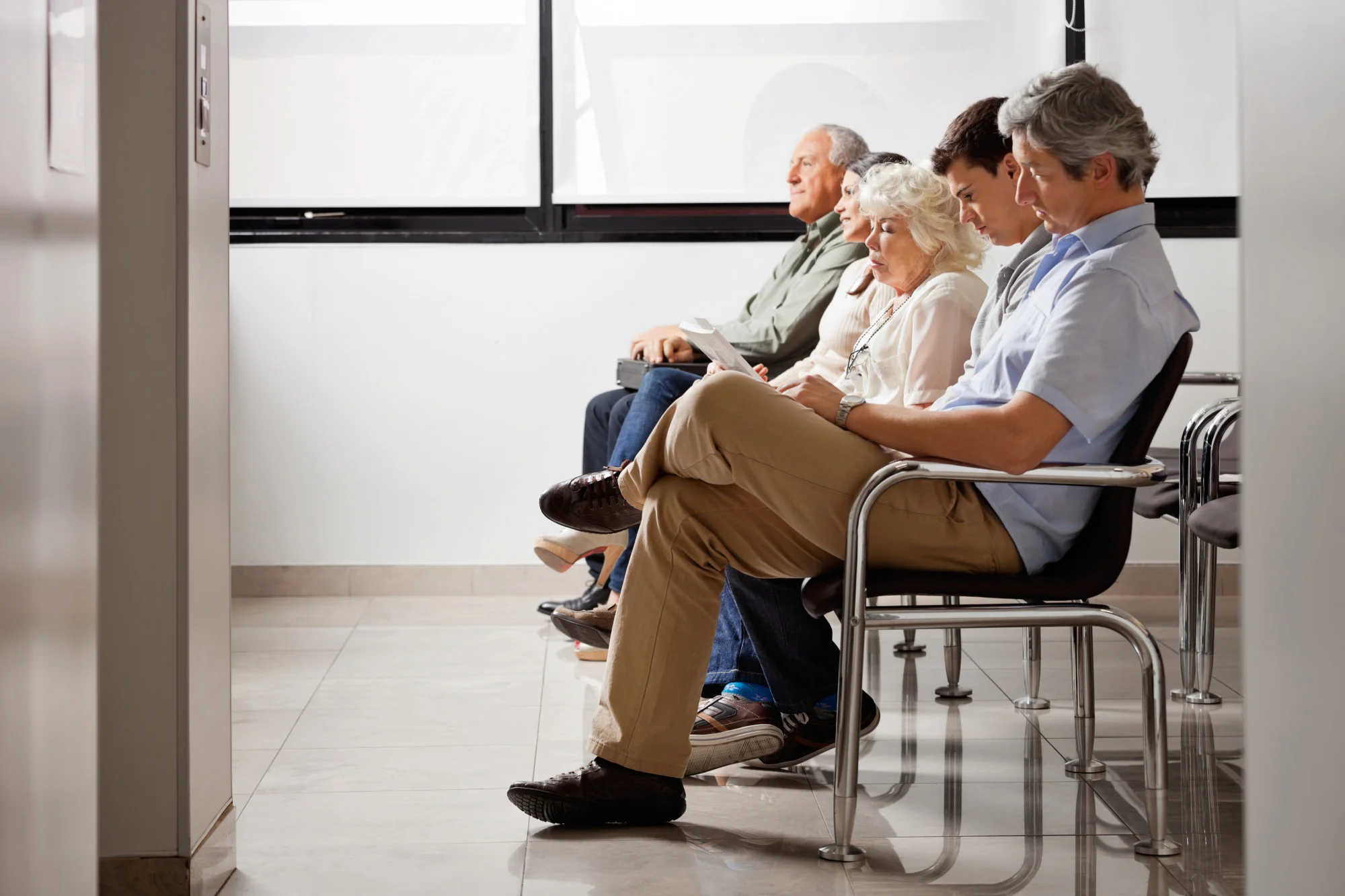 Did you know that nearly 57% of patients go online when searching for a new healthcare provider?
Most of them usually complete the process by scheduling an appointment. But sometimes, patients can forget and miss their appointments. Also, doctors may get sidetracked and show up late for an appointment.
Missed appointments can cause your clinic to lose a lot of money and significantly impact your patients' health. It may be the difference between diagnosing and treating an illness early on or too late. This is why you need an effective patient scheduling system.
It is key to excellent patient engagement, healthier outcomes, and profitable results. Below are ways you can streamline your patient scheduling.
1. Allow Patients to Self-Schedule
It's estimated that more than half of Millennials and Gen-X say they may switch healthcare providers for the ability to book appointments online. If your clinic doesn't offer patients a way to schedule for themselves online, you're falling behind the trends, and you may lose a lot of clients.
This is why you need software that lets patients schedule their appointments through user-friendly online portals and apps. Your patients will be able to book medical appointments anytime, anywhere. It will help increase your clinic's efficiency, improve patient satisfaction, and reduce the probability of no-shows.
Ensure you implement a self-scheduling system that integrates into your patient communication platform. It can automatically suggest alternative open schedules if a patient wants to reschedule. This will help reduce your staff's administrative work so they can focus on other important tasks.
2. Send Appointment Confirmations and Reminders
Sometimes patients can fail to come in for an appointment because they forgot. No-shows are not only inconvenient but also costly, especially if you run a busy practice. You can prevent this by implementing an advanced appointment reminder system.
This reminders software will text, email, or call patients at set intervals to remind them ahead of time about their appointment. It will help keep missed appointments to a minimum, improving efficiency and productivity. When you send text and email appointment reminders to your patients, ensure you include:
The doctor's name
Appointment date and time
Location
Required steps to take before the appointment like fasting or drinking liquids
Additionally, using a two-way reminder system can be helpful. It allows your patients to respond to texts or emails and confirm, cancel, or reschedule appointments.
3. Prioritize Appointments
Not every appointment you face as a healthcare provider will be urgent. For instance, an accidental injury may be more pressing than a yearly visit for a physical. This is why you need to prioritize your patients' appointments depending on their care level.
Make sure you use patient scheduling systems that let your patients fill out forms to provide information on their condition when making an appointment. Your staff can then arrange the appointments based on which condition needs urgent care.
Since some of your staff may not have a medical degree, it may be hard for them to infer what type of visits need the highest priority. To help them, you can create a triage chart as a reference. Within the chart, list the conditions you treat, their urgency, and their average appointment length.
4. Leverage a Referral Appointments System
If you run a specialist's office like an orthodontic clinic, you will often receive a list of referrals. Scheduling patients may require you to call each patient individually. This can be quite tedious and time-consuming.
Using a referral appointment system can help you avoid the hassle. This automated system sends referred patients a message asking them if they want to book an appointment. It helps save your time as you only follow up with patients that intend to complete the referral.
You will be able to focus more on patient care rather than admin work. Besides, the referral system can also lead to better health outcomes and increase your clinic's revenue.
5. Automate Your Patient Recalls
As a healthcare provider, you know it's easier and less costly to reconnect with former patients and invite them to schedule an appointment than acquire new patients. It is because they know and trust you.
Using an automated patient recall system allows you to connect with former patients by reminding them to return for their regular care appointments. The system lets you send a text or email notifying them when to schedule patient appointments. This not only ensures rechecks but also helps keep your schedule fuller.
When used in conjunction with self-scheduling software, an automated recall system allows your patients to stay on top of their exams and required appointments.
6. Keep Buffer Time Between Appointments
During patient scheduling, add in a little extra time between appointments. It can be about 5-10 minutes. It will give you time to straighten the room before the appointment, check important emails, and write up your patient notes.
Buffer time will also help you stay on top of your daily administrative tasks so that you don't have to deal with a pile of paperwork at the end of the day.
7. Prepare for No-Shows
Late cancellations and no-show patients are part of running a healthcare clinic. Unfortunately, they can cause you to lose a lot of money. When they happen, you need to fill their empty slots as soon as possible to avoid losing revenue.
You can first start with monitoring cancellations. Track patients that cancel appointments and their reasons for doing so. If you monitor cancellation data, you can predict the likelihood of a patient cancelling their appointment.
What's more, you can maintain a programmed waiting list of patients. In case appointment slots open up, you'll be able to inform patients eagerly waiting for treatment to fill them. You can also introduce an automated queuing system to display real-time available slots when patients cancel appointments.
Implement Better Patient Scheduling to Streamline Operations
Are you looking to optimize your team's productivity and provide high-quality care? Then, use the patient scheduling tips mentioned above to streamline your workflows.
iinsight® is a reliable software that can help your practice improve patient scheduling. Contact us to find out more.