5 Questions To Ask Candidates When Hiring A Practice Manager For Your Allied Health Business
By Renato Parletta
October 10, 2020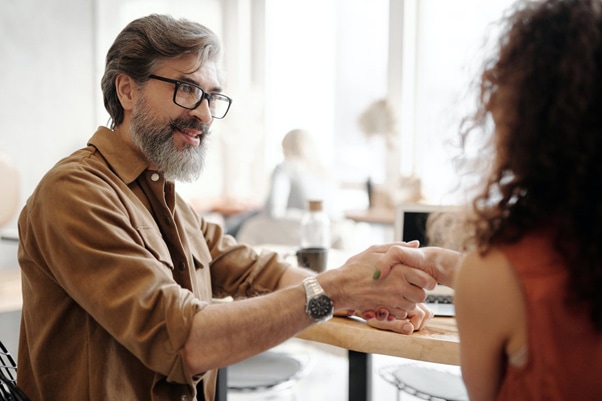 Hiring the right practice manager is an important decision that can dictate the growth rate of your allied health practice. As you acquire more patients and employees, you will need an effective management system to ensure everything runs smoothly. Both time and money must, therefore, be invested in optimising your medical management team and operations. This starts with hiring the right people.
What Does A Good Practice Manager Look Like?
A practice manager is responsible for managing a plethora of operational tasks within your practice. What makes a high-performing one stand out from the crowd is their ability to run the show efficiently and smoothly, but at a fast pace.
This removes a huge weight off the shoulders of practitioners, whose priority should be their patients. A smooth-running operation will allow you to focus on this without unnecessary distraction. As a result, the goals and visions of your practice are better maintained.
However, identifying the ideal candidate for the position can be tough. So, we have selected some thought-inspiring questions that will set exceptional individuals apart from the crowd.
Top Questions To Ask Allied Health Candidates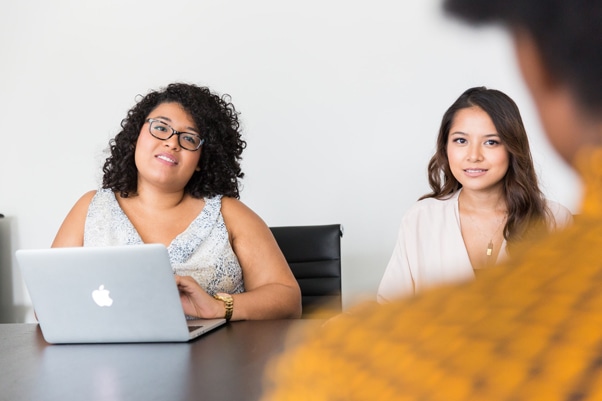 Keeping an open mind and taking action to prevent recruitment bias is essential during the hiring process. We've hand-picked these questions as particularly useful tools to use during recruitment. They should highlight the candidates whose value and enthusiasm aligns with that of your practice.
1. What Makes A Great Leader In A Medical Practice?
A leadership position in a healthcare setting requires a specific type of person. Not only must they be empathetic and tactful, but they must also be able to unite a team with a common goal – patient-centred care.
Keep your eyes peeled for a candidate that demonstrates a people-focused approach. So someone who understands the importance of encouraging health professionals to look after themselves as well as their patients. A medical manager must be able to motivate and care for their team beyond the technical and logistical requirements of the role.
2. What Creates A Positive Patient Experience?
A good manager will be outcome-oriented. Determined to provide exceptional care from the first greeting, all the way through follow-up appointments. A candidate demonstrating an ability to look at the bigger picture will understand the importance of even seemingly minor actions like a smile!
Take note of the candidates who emphasise the importance of empathy. You could even delve further, and ask them to share their ideas for equipping patients with the right information at the appropriate time.
3. In A Medical Practice, You'll Be Managing Different Teams With Different Specialties. How Do You Manage Them Differently And Why?
Each role in an allied health practice, from receptionists to specialists, comes with a different set of responsibilities, expectations, and performance indicators. A good manager will recognise this and provide examples of how they would manage different individuals.
However, they will also note the importance of treating all employees with respect, honesty, and inclusivity.
4. Describe A Situation Where You Dealt With A Dissatisfied Patient
Exploring real-life examples is one of the best ways to grasp an individual's management style during an interview. Furthermore, patient dissatisfaction is sometimes an inevitability. 
The best candidates will have examples of skillfully addressing these complaints, but also examples of action to prevent future occurrences. This demonstrates their ability to be fair, logical, and proactive – essential skills in a practice manager.
5. How Do You Think Technology Is Going To Change The Future Of Healthcare?
Digital technology has the potential to improve efficiency and track financial performance so that patients can be the staff's priority. Therefore, a potential manager should demonstrate enthusiasm for this innovative area. It has the potential to revolutionise healthcare!
BeSoftware's case management and reporting system, iinsight, can help with this, alleviating your health professionals of operational distractions.
The Bottom Line
Practice Manager is a notoriously difficult position to fill given that candidates must display exceptional levels of both leadership and emotional intelligence. Equally, they must show passion for the role and involvement in the industry. 
We hope that these stimulating questions will help you identify your ideal candidate!