How much do you know about the activities of daily living assessments? Read on to learn everything that you need to know on the subject.
By Renato Parletta
November 10, 2021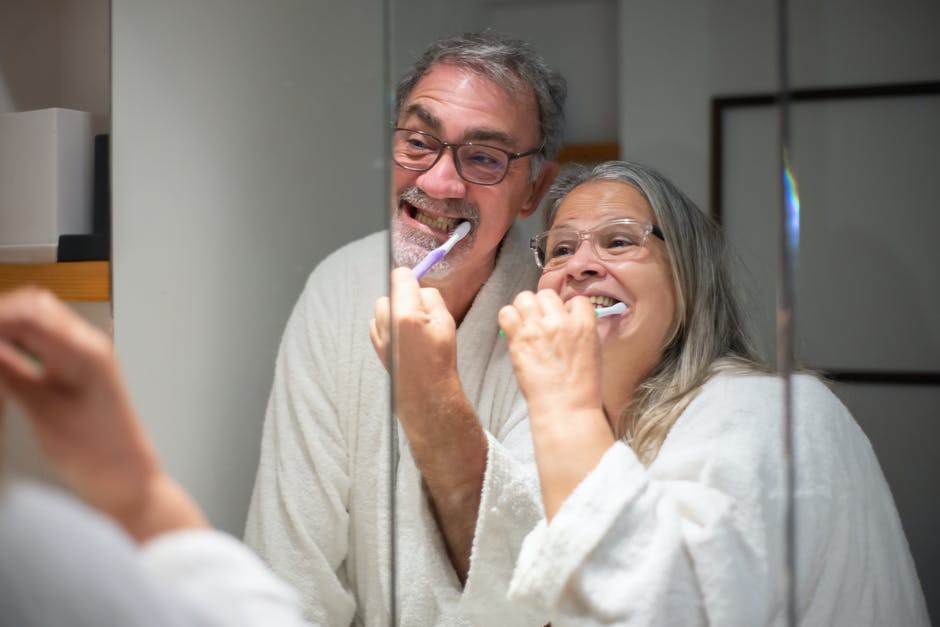 You woke up this morning, showered, got dressed, ate breakfast, and brushed your teeth. A simple string of tasks that are the activities of daily living. Most people take daily living skills for granted but for the elderly, disabled, or impaired, these activities are difficult and sometimes impossible without help.
Your independence centers around your ability to complete the activities of daily living. Activities of daily living assessments are important when it comes to making decisions such as nursing home care for many clients.
What are activities of daily living assessments? Read on for more information.
The Basic Activities of Daily Living Skills
The activities of daily living (ADL) are ingrained in us so we need to break them down into something tangible for assessment. The basic activities broken down into categories include:
Ambulation – a person's ability to physically move from one position to another on his own and to walk on his own
Eating – a person's ability to feed herself
Continence – control of bowel and bladder functions
Toileting – being able to get to the toilet, use it, and clean oneself appropriately
Dressing – being able to select appropriate clothing and dress oneself
Personal hygiene – being able to bathe and groom and take care of one's dental hygiene, hair, and nails
If a person can perform all these tasks without help, then he's independent in his activities of daily living. When someone struggles with these tasks, it's time for activities of daily living assessments. These assessments help determine whether a patient can live on his own or whether he needs further care.
Activities of Daily Living Assessments
One of the most popular assessments for activities of daily living was the Katz Index of Independence in Activities of Daily Living. The Lawton Instrumental Activities of Daily Living Scale is another widely used assessment.
Are you in the occupational health or rehabilitation health sector? The above indexes are still the basis of ADL assessments but there are now better ways of assessing and keeping track of your patients. One way is through the use of ADL Assessment Software.
When assessing a patient, you need to provide objective data indicating whether further intervention can help a patient. Falls are a major factor in increased mortality. An ADL assessment determines whether a patient is independent or needs skilled nursing care to avoid issues such as falling.
This innovative software helps with activities of daily living assessments and integrates with medical practice management software.
Enhancing Outcomes for Healthcare Teams
With ADL and case management software, the collaboration of healthcare teams is easier. This enhances the outcomes for patients. All healthcare team members can easily add their observations to the patient's assessment.
No one's observations about a patient's abilities get lost in the shuffle of paperwork.
Case Management Software and Activities of Daily Living
It's complicated running a healthcare practice! You need the best medical practice management software available. ADL software is one more tool in your toolbox to help you run your business effectively.
Using activities of daily living assessment software captures objective patient data and automates workflow. This keeps you centered on the most important part of your job – your patients!
This cloud-based software provides end-to-end solutions for your health practice. It works well for many allied health services, such as those in the occupational and rehabilitation health sectors.
Along with ADL assessment software, medical practice management software helps with a myriad of office tasks. What are they?
Reduce Human Error With Better Record Organization
ADL assessment and medical practice management software reduces human error by keeping everything in one place. It keeps tasks, notes, and other documents well organized.
Need a patient or power of attorney to sign a document? Send it and have the patient sign it electronically. Organize everything according to your business needs.
Do you need to update a case file? Drag and drop new files into an existing case. No need to input everything by hand.
Remote Work Made Easy
Do you have several clinics around the city? Storing case files and documents in the cloud makes paperwork far less of a headache. You can work from anywhere you have internet access.
At a conference and you need to handle a patient's chart? No problem.
Scheduling
Scheduling seems like a small thing but it's a real-world hassle when it comes to your business. Let the software do the heavy lifting for you.
ADL software not only comes with a patient scheduling module but also helps optimize staff scheduling. It also helps with managing clinic resources. Send patients emails and texts to reduce no-shows and canceled appointments.
Claims and Billing
No matter where your clinic, claims processing and billing is a major headache. This is where a good software solution brings big benefits to your business.
An ADL assessment is crucial to determining benefits when it comes to disability insurance as well as long-term care insurance. Skilled nursing is a big expense that causes financial concerns for most families.
ADL assessment software streamlines the claims and billing process. The software generates and processes invoices for any type of third-party funding such as Medicare.
Your Clinic Needs Activities of Daily Living Assessment Software
Activities of daily living assessments are an important part of allied health services. You need state-of-the-art tools to aid you in your health practice.
The right cloud-based software enhances both the clinician's and patient's experience.
Are you ready to look into ADL assessment and case management software platforms? Here at iinsight, we can assist you with cloud-based solutions that work best for you. Contact us today