How Speech Therapists Can Use Cloud Document Management Software
By Renato Parletta
June 10, 2022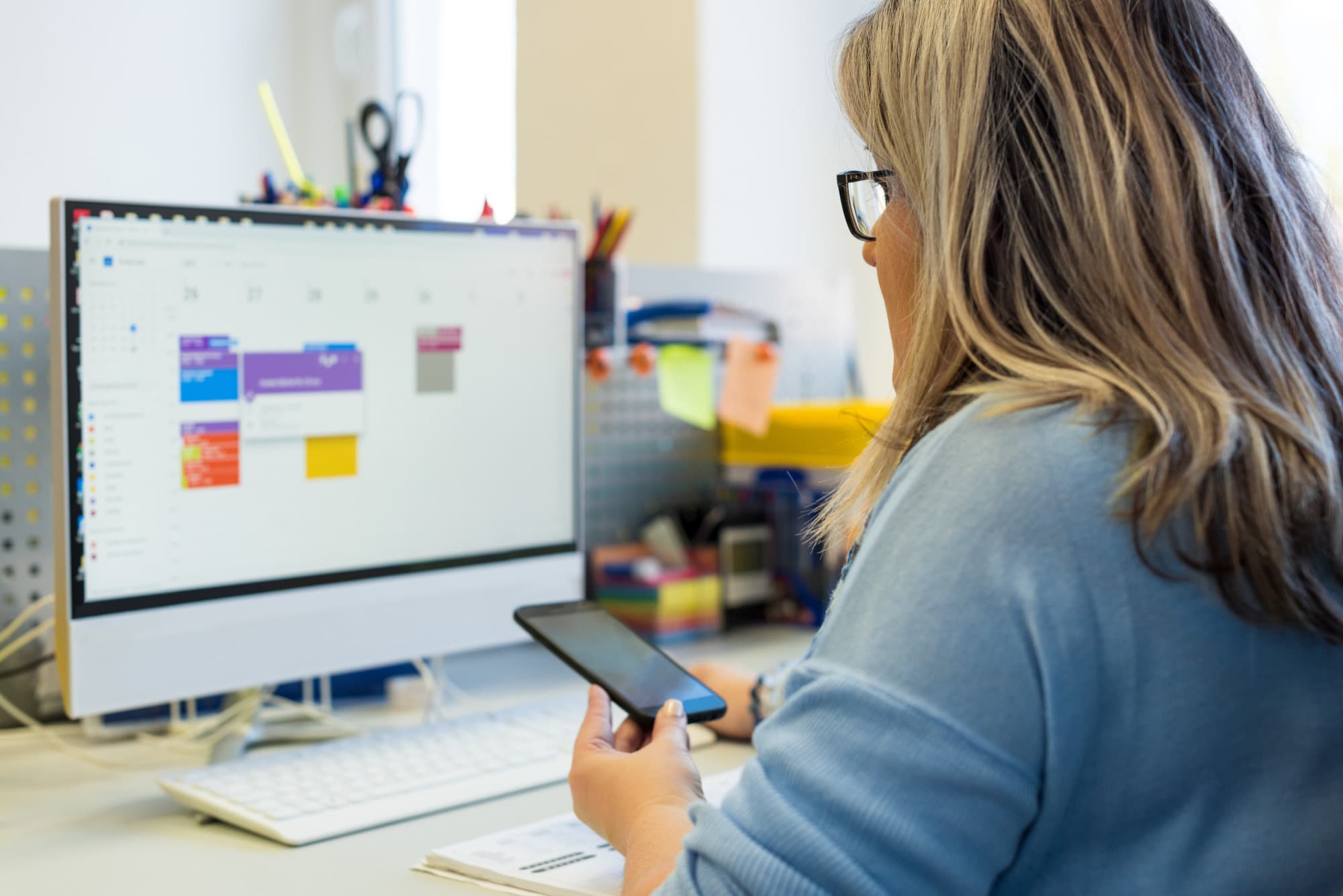 You likely know that there is a shortage of speech pathologists in Australia. This means that many therapists are likely overworked and could use a helping hand managing their organization.

Speech pathologists are often under pressure managing patient records. Cloud document management software offers a convenient way to store and organize patient documents without the hassle of dealing with an overloaded filing cabinet.
Want to learn more? Keep reading!
Cloud Document Management Software: What Is It?
A cloud solution provides an alternative to individual local file storage. The benefit of using cloud document management software is that you can access various security features needed to protect patient records.

Additionally, it provides many features and benefits. Such as collaboration tools, which allow multiple users to work together on the same documents.

Finally, some programs allow for the secure storage of scanned documents and images.
Speech Pathologists and Management Software: How Does It Work?
Speech pathologists can leverage cloud-based software in a variety of ways. For example, many software solutions can integrate with other systems in healthcare.
Speech pathologists can use management software to store, organize and share client records. This makes it practical to access the information they need to carry out their jobs, such as:
Patient histories
Evaluations
Progress notes
And more
With the added functionality of these programs, speech pathologists can focus on providing quality care to their patients.
Speech Therapy: What Speech Therapists Can Do With Cloud Document Management Software?
Cloud software can save you money and increase efficiency. Think of how much money speech therapists spend on software and how they store the software. Speech therapists can use cloud software technology that is more flexible and cost-effective.
Speech therapists can use cloud file storage technology to store their work through online documents. This document storage system is well supported using a wide range of devices. As a result, they can access their documents from anywhere at any time.
Speech therapists can also use the software to share information with other health care professionals.
The best software has a range of features that can be used by speech therapists, including collaboration features to allow multiple users to work together on the same documents. The software allows for the secure storage of scanned documents and images and automatic check
Best Features of Cloud Document Management Software
The best apps will support the way you work and help you stay organized. In deciding which cloud document management software is best for you, look for the following features:
Specific Templates
Some management software enables you to modify existing templates, creating templates that fit your specific needs. This can include templates for your clients, co-workers, and team members.
Mobile Compatibility
While you can use cloud software from anywhere, you may want to use the software while away from the office on a mobile device.
Often, you will see your patients outside your office, so it is essential that you can access your files from any device.
Workflow Management
One of the challenges you may face as a speech therapist is workflow because you have a lot of data to record for each patient. An app can help with workflow by enabling you to set permissions for specific files.
As a speech therapist, you will be able to control who has access to each piece of patient data and who can change that data, ensuring patient confidentiality. You can also set permissions for the distribution of files so that only those who need to see the file have access to it.
Many cloud file storage services also have powerful search tools that allow you to find and retrieve patient files with just a few keywords.
Billing and AR
Billing and accounts receivable are other challenges a speech therapist may face because he needs to track payments from insurance companies and patients. Document software that integrates with billing and accounts receivable software can make these tasks easier for you.
Security
Cloud document management software that uses strict security protocols is the best for use in a business that deals with sensitive patient data.
As such, an advanced security system to protect your files, including patient files, is crucial. The security system should include password security, encryption, and virus scanning.
A system that is compatible with your existing Internet security software, such as antivirus and firewall software, is a good choice. The software should include a cloud audit program to help you see who has accessed specific files and when.
How to Choose the Best Document Management Software
There are plenty of options for speech therapists to choose from, but not all are equal. When choosing software, keep an eye out for the important features of you and your business.
Secondly, choose a software that fits within your budget. Don't get swept away by empty promises and features that you don't need. Instead, find a software that matches your needs and your budget.
Lastly, make sure the software you choose is easy to use. Remember that you need to be able to access your data from anywhere, at any time, so the software you choose should be simple to navigate.
Document Management Software: Cost and Installation
The cost of cloud document management software varies based on the provider and the business model. Some providers charge you a monthly fee for a certain amount of storage. Other providers charge you based on the amount of data you store in the cloud.
You might also have to pay to install the software on your computers or devices.
Speech Pathology Cloud Management Software: Get Yours Today
At iinsight, we offer cloud document management software for many businesses, including speech therapy. All of our software is built on a cloud-based platform to make sure your data is secure and always available.
Contact us today to get started, or try out a free trial today!