How to Choose the Best Allied Health Billing Software
By Renato Parletta
September 9, 2021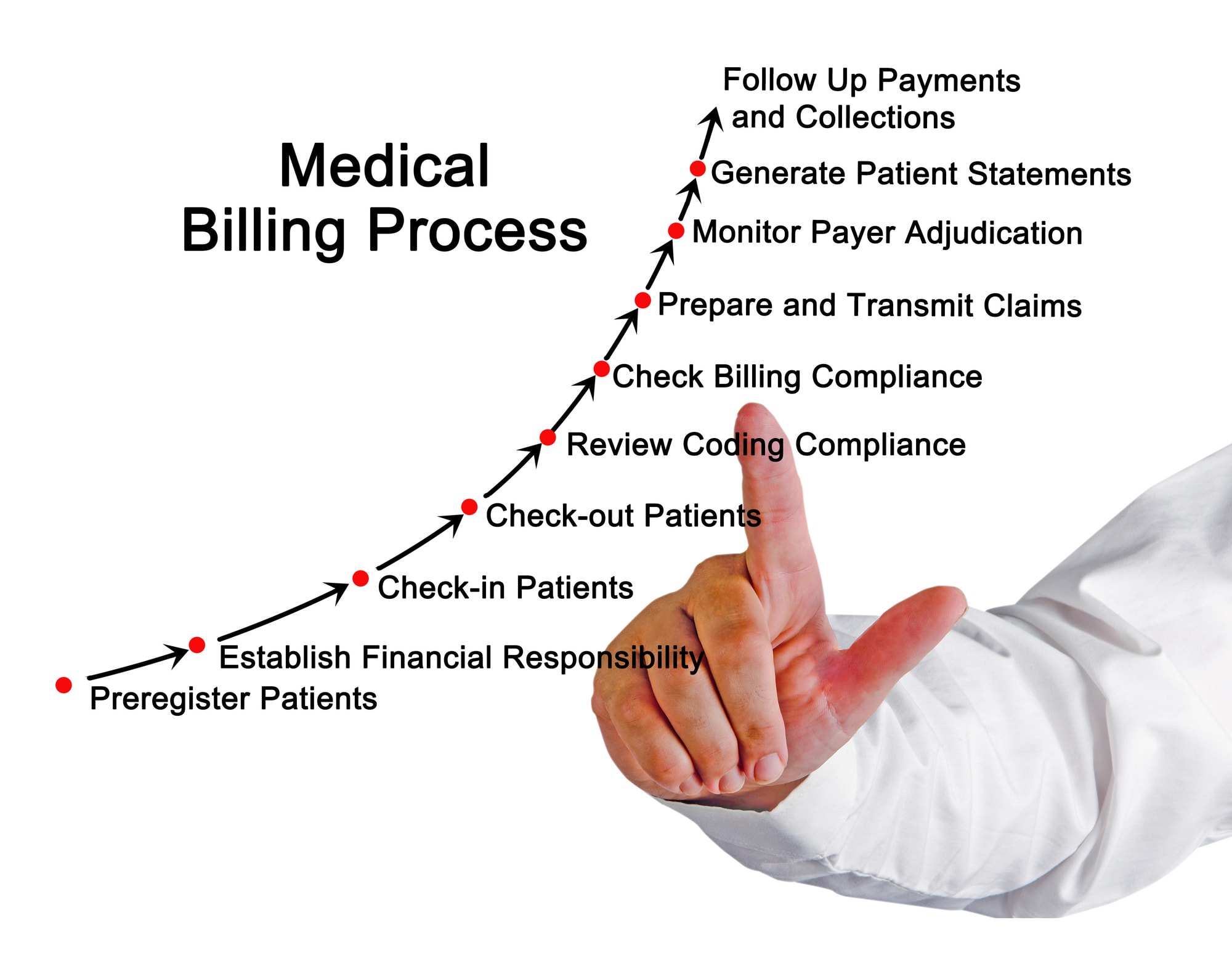 Are you looking to find the best allied health billing software for your practice? This is what to look for when deciding on the best software for you.
As you get more patients visiting your allied health practice, manual billing becomes tedious and takes a lot of your time. You may even work overnight preparing invoices and sending them out to different patients. The problem is that the next day you're too tired to offer your patients reliable care that meets their health needs.
To overcome this problem, consider investing in the best allied health billing software. This tool will ease generating invoices and automating repetitive tasks. However, with so many billing solutions, you'll wonder which is best to get for your allied health practice.

To help you out here is how to choose the best allied health billing software.
Check User-Friendliness
The best billing software is the one that's highly intuitive and easy to use. That's means that you don't need lengthy training to learn how to use this tool. In addition, this software has a great interface that quickly offers you the information you need.
To find such software seek recommendations from other allied health service providers. These people understand the pain of manual billing, and you share the same needs. In addition, all of you have limited computer expertise as your area of training is allied health services.
Therefore, you can trust these people to recommend an easy-to-use allied health billing software. The other thing is to get credible insights on what to expect when you start using this tool. The purpose of this information is to uncover the benefits of getting the best billing software for your allied health practice.
Evaluate Customization Options
Two allied health practices may offer the same services, yet they have different billing processes. It's a huge mistake to assume that these two practices need the same billing software. Their needs are different, and they need to find tools that are tailored for their processes.
That's why you should check the customization options of the allied billing software you plan to acquire. You want to find out whether this software can be tailored to match your needs. For instance, if you can custom-make the invoices to have your allied health practice's name and logo.
In addition, you want to see if you can add special instructions to this billing software. For instance, the option to automate various repetitive tasks. Or the data this software will use to generate reports, and you use to make various decisions.
Examine Compatibility with Different Devices
Some billing tools are designed to only work with a limited selection of devices. Before you buy a billing software, you must check whether it has this limitation. The ideal software is the one that works with any device.
To enjoy this freedom, search for cloud-based allied health billing software. You can access this software via the web using any device. Therefore, even when you're traveling, it's easy to track the patients' payments using this cloud-based billing software.
In addition, cloud-based billing software offers reliable storage space for all your data. This data is also securely stored, meaning you don't need to invest in physical backup.
Review Scalability
Many allied health service providers tend to ignore the future when searching for the best billing software. The problems start when their practices grow and the billing software can't handle the growing number of patients. When this happens, they are forced to go back and search for another allied billing software.
You can avoid all these troubles by checking the scalability of the billing software you want to buy. You want to find out if this tool can handle your current and future needs. The plan is to get easy-to-scale billing software that keeps meeting your growing needs.
Check the Billing Software Company's Main Area of Operation
Today, you'll find many companies that develop billing software for businesses in different fields. You may wonder why not select any of these companies. The assumption is that all companies have the same billing needs irrespective of their industries.
Know that this assumption is wrong, as general billing software can't serve the needs of an allied health practice. You need to approach a billing software company that focuses on developing tools for allied health service providers. You'll find out that this company has an in-depth understanding of your needs and offers the perfect billing software.
Examine the Billing Software Cost
You must check how much it'll cost you to procure the allied health billing software. The idea is to see the rates different companies charge for this tool. In addition, find out if you can get a free trial to test the functionality of the given billing software.
The best company is the one that offers affordable billing software for allied health service providers. This company also has friendly payment options for this software. Its objective is to make it easy for your allied health practice to access this amazing tool.
Assess the Availability of Timely Support
You need to find out what action to take when your billing software starts malfunctioning. For instance, you may find out that this software is overcharging or undercharging patients. You need to act fast to rectify this problem.
That's why you need to get the allied health billing software from a company that offers timely support. You can trust this company to provide the help you need when you encounter any software problems. In addition, this company will proactively monitor the software's performance and advise you when you need an upgrade.
Grow Your Allied Health Practice by Investing in the Best Billing Software
To get an edge in the healthcare industry, you must invest in the right business tools. That's why you should buy billing software for your allied healthcare practice. You want an easy-to-use tool that helps you enhance accuracy when billing patients.

In addition, look for billing software that's easy to customize to meet your needs. The idea is to tailor various functionalities allowing you to automate tasks. Also, ensure that you're using scalable billing software that'll handle your increasing needs.
Call us today for a highly intuitive and easy-to-use allied health billing software.