How To Make the Most Out of Vocational Rehabilitation Services
By Renato Parletta
June 29, 2022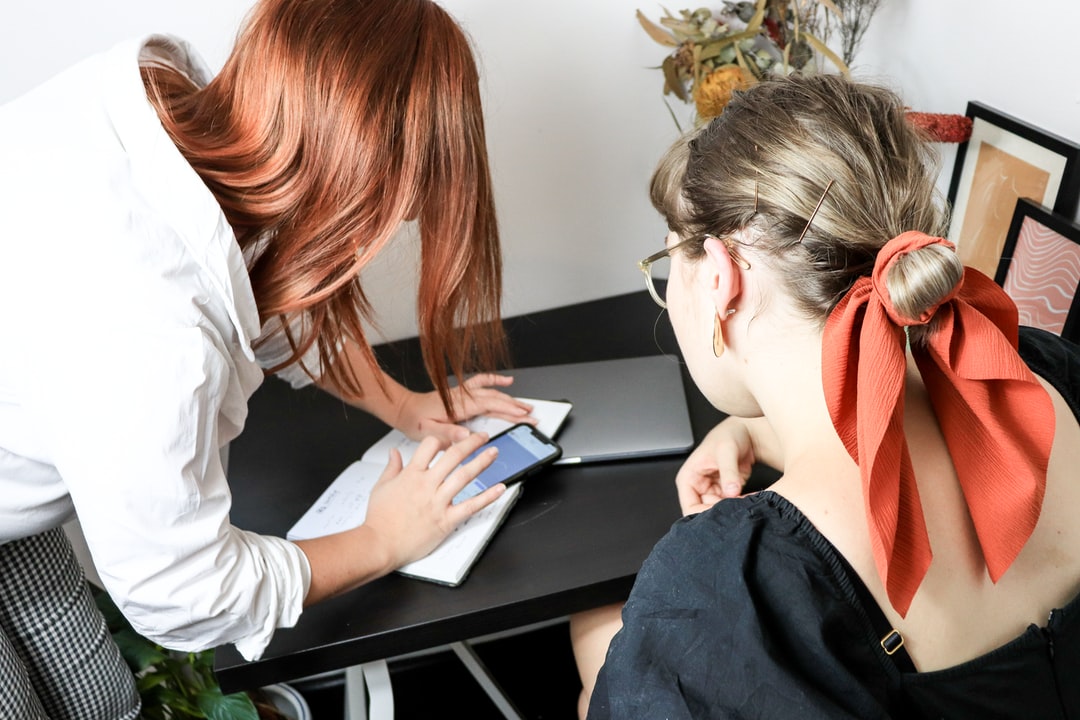 If you are someone who is living with a disability or recovering from an injury, finding a job can be daunting. Vocational rehabilitation services exist to help people get or keep a job, and find a meaningful career without letting their disability define them.
Choosing to enter a vocational rehabilitation program is the easy part – getting what you need out of it is a whole different story. We're here to help you get the most out of vocational rehabilitation services, and get started in the career of your dreams.
What Is Vocational Rehabilitation?
Vocational rehabilitation services are programs that help those with a wide variety of disabilities find a job or keep a job if a disability presents itself during their time of employment. These programs can include a list of various services that depend on the needs of an individual entering the program.
Typical services you may see in these programs include career counseling, training, job searches, and opportunities to upgrade or develop new skills. In many cases, program participants will receive a diagnosis and develop a specific plan designed around their needs.
The services allow you to evaluate your current skill level, and find a suitable job given your abilities, or for those going back to work after suffering an injury, regain the level of skill needed to reenter the workforce.
Who is Eligible for Vocational Rehab?
Vocational rehabilitation services are specifically for those looking to become employed who have a disability or injury that may interfere with their ability to do so. This can come in many forms, whether you have a physical disability, a mental disability, or recently suffered an injury.
You will have to apply for vocational rehabilitation services through your state's provider, and your eligibility for the services will be determined typically within a few months of your application.
If you are already on Social Security Disability Insurance or Supplemental Security Income due to a disability, you are automatically eligible for these services if you are planning to become employed, but may still have to apply for services depending on your state's restrictions.
Where Do I Start?
To apply, you will need to start by reaching out to your local office for more details on the application process. Typically you will be required to submit a written application, and further instructions depending on your program will follow from there.
Each state has its own vocational rehabilitation office with slightly different procedures, and you can find what your state has to offer at the Job Accommodation Network. In most states, there is a waiting period to determine your eligibility, and then individuals are selected in order of the significance of their disability.
Due to federal law, those with the most significant disabilities will be served first, and other eligible candidates are placed on a priority-based waiting list.
What Kind of Vocational Rehabilitation Services Can I Get?
Most vocational rehabilitation programs will begin with a medical and psychological assessment, to see what kind of services you will require. From there, you will undergo vocational evaluation and develop a plan with a career counselor to focus on your specific needs.
With the guidance of your career counselor, you will figure out what type of job placement is best for you, and go through coaching sessions to develop and prepare you for the field you have chosen.
From there, most vocational rehabilitation services include on-the-job training, and some even include supported employment to help you develop a professional resume and get a foot in the door.
If you require technical assistance or something similar, your career counselor can help you figure out how to utilize your devices to assist you in the workforce or show you the options that may be available to you if you are interested in using assistive devices for the first time.
What Should I Expect?
The first step is to talk with your rehabilitation counselor and develop good communication with them, as they are going to be your guide throughout the rehabilitation program. Since each person's diagnosis is different, each person's experience throughout the program will be slightly different, and your counselor is your go-to when it comes to developing your plan.
Your counselor may need you to provide more information than you included on your application, so don't be surprised if they request that you complete a needs assessment to help them determine what you are looking to get out of the program.
Vocational rehabilitation services aren't just designed to help you land whatever job you can get, but to figure out what you are looking for in a career and determine what your options are. Your personal goals are important to getting the most out of the program, so it's important to go into it with a clear goal.
Your Responsibilities
To get the most out of vocational rehabilitation services, it is up to you to stay motivated and driven and present yourself professionally. It is important to stay organized and on top of your schedule so that your rehabilitation coaches can depend on you.
If you need to cancel an appointment, make sure to contact your counselor right away, but remember, you won't learn anything if you don't show up. You will want to treat vocational rehabilitation services as if it is your job because they will help you be prepared for when you do enter the workforce.
Be sure to communicate with your counselor very thoroughly, and don't be afraid to share your opinions and desires. You are your own best advocate, and speaking up for yourself will help you get a job that you not only have the skills for, but you also truly enjoy.
Next Steps
Once you are ready to start working, your counselor is there to help you apply, interview, and ultimately get a job. Even once you successfully find a job, you will most likely continue to keep in contact with your counselor to ensure that you have found a good match.
Vocational rehabilitation services are an excellent option if you are looking for employment, and can provide you with both new skills and new relationships. If you're ready to take the next steps, get in touch with our team.