Implementing a Cloud Based Case Management System: Tips and Tricks
By Renato Parletta
September 14, 2022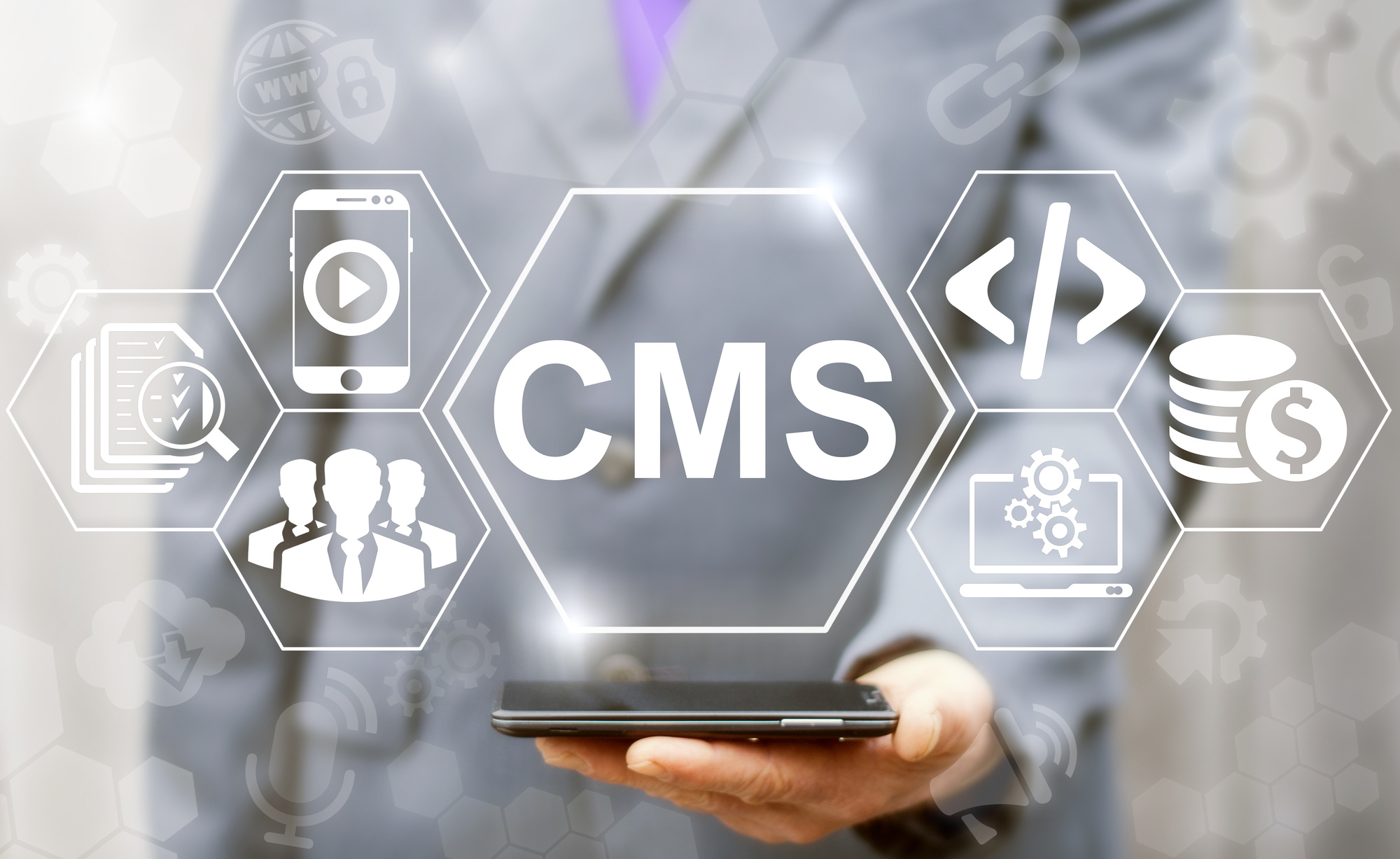 During the height of the COVID-19 pandemic, nearly 89% of allied health businesses remained open. The changing tides forced many organizations to look at how they distribute quality patient care.
For some, that meant turning toward remote work. For others, it could be expanding clinic services. For your adapting business, you need a case management system that is scalable and flexible. If you have thought about switching to a cloud based system, you are already one step ahead of the game!
A cloud based case management system is crucial for your allied health clinic, and we are here to tell you more about it. In our complete guide, we will go over what a cloud based system is and how you can start utilizing it today. Keep reading on for more information!
Traditional Case Management System vs. Cloud Based
Traditional case management system software stores everything on-site or on a physical premise. Some hybrid programs allow you to store and process information via cloud and traditional systems, but they still have one major pitfall: storage.
Cloud based case management systems store information in the cloud, meaning no on-site software or hardware. Anyone can access cloud based systems with passwords and a WiFi or data-enabled device, even if they are off-site.
Cloud Based Case Management System 101
Data and patient information passed over networks have grown exponentially. Cloud management systems store and process your company's data off-site. It uses specialized cloud-based hosting servers.
Cloud servers do not include using storage on local storage drives or computer hardware. Instead, it is saved on a remote database.
Access to the internet is the connection that gives you access. Several facilities hold cloud storage systems, known as data centers.
What you will need is a data server that allows an internet connection. Most of these data centers store information on multiple devices and backup power supplies. This ensures employee access at any given time.
Some common examples of cloud based systems are Gmail and YouTube. They allow you to access content on any device with the appropriate login and internet connection.
Benefits of Cloud Based Case Management
Cloud based systems are increasing in popularity, and many businesses are using hybrid or complete cloud systems. Why? For starters, it caters to the remote work industry.
While you might not think remote work is appropriate for allied health professionals, you may want to reevaluate. During the pandemic, many medical industries transitioned to telehealth.
In a large urban medical center, researchers examined the effectiveness of physical therapy telehealth appointments. They found that out of 4,548 physical therapy sessions, nearly 85% were remote. Approximately 94% of patients that used telehealth physical therapy appointments were satisfied with the outcomes.
Studies like this point toward the benefits of scalability using telehealth. It allows you to work with employees in different locations while still providing quality care.
Telehealth can also give you a wider reach, especially for patients who cannot come into the office. Other cloud based case management benefits are:
Cheaper
Secure
Scalable
Access to cloud analytics
Better collaborative space
Data consistency and quality control
Disaster recovery
Automatic software updates
Lastly, cloud hosting is more environmentally friendly and beneficial for long-term growth. Hosting on-site servers take up valuable workspace and aren't always composed of recyclable materials.
How To Implement a Cloud Based Case Management System
Before implementing a cloud system, you will need to answer a few questions regarding your data and business:
What data do you need to achieve your company goals?
What data type is already in use?
What data sources do you plan to add in the future?
How are you adhering to regulatory compliance?
Who has access to data? Will that change?
How do you collect and extract data?
What do you want out of a disaster recovery plan?
How will you keep your data secure?
This is the framework you need to analyze your current data and usage. Next, you can start choosing a cloud based management system. For allied health organizations, here are a few sticking points you should keep in mind when shopping around:
Automatic patient information and data back-ups
Easy data entry
Contractor cost tracking capabilities
Automated invoices
Medical billing software
Document organization and customizable forms
Scan to email
Appointment settings and notifications
Integration with Microsoft Outlook and other cloud servers
Invoice grouping
Track patient data
HIPAA compliant
HIPAA compliance and automatic data tracking are critical features. As an allied health organization, you understand the importance of limiting patient data to individuals directly working with them and preventing data hacking or threats. If not, you could face hefty fines.
1. Data Security
Amongst all job industries, the healthcare field has faced the most data breaches. The average cost of a healthcare data breach globally is $6.45 million. However, in the United States, the average cost for data breaches is around $15 million and increased by approximately 12% over a five-year span.
These numbers show that the health industry is most at risk for data breaches, making privacy and security a necessary and crucial feature. Healthcare data breaches could lead to faulty information, putting patients' health at risk. It is critical that you research and implement regular data backups and set automatic alerts for threats.
Additionally, look at cloud based systems' data encryption and security features. You want 24/7 real-time data monitoring with regular back-ups. Systems that perform backups within five to ten minutes ensure that your information is readily accessible should a power outage arise.
Once you have found a data system that caters to security, start by limiting users. Your employees should only receive access to patient centers and information necessary for their treatment plans.
2. Hybrid vs. Cloud Based
Next, decide how you will utilize your case management system. Will you store every patient interaction or project in the cloud?
Will some data still require storage on-site? For many allied health companies, it is easier to fully transition to cloud based storage systems. It makes it easier for your employees and IT members.
If you have more than one site employees work at, it streamlines the process and optimizes quality control. You will need to work closely with your IT staff as you outsource your patient information. Here are some of the new changes that arise with cloud systems:
Scope of IT department
IT finances and hiring
Ultimately, fully switching to the cloud reduces IT maintenance, staff members, and overall costs. It improves efficiency and produces fewer operational issues. This new technological field opens the doors for specialized IT employees.
It is one of the reasons why IT occupations have an expected growth rate of 13% from 2020 to 2030. Even though cloud computing should have fewer issues, it is still important that your IT staff have up-to-date training.
When issues arise, you need your IT members to identify problems with the internet, server connections, and more. The benefit of implementing a fully remote system is you can hire IT employees anywhere in the nation. It limits the need for on-site IT staff and reduces business expenses.
3. Staff Training
Arguably, one of the most essential steps of implementing a new case management software is staff training. While your IT members should be up to speed, you need your employees trained and comfortable with the new system. Ideally, cloud based systems should have capabilities for daily charting, billing, and signatures.
Your employees should not need any other software system for their daily work. For example, cloud based medical software billing provides:
Centralized platform
Online patient payments
Simple data entry
Scheduling
It can ultimately save your staff time and money since most allied health professionals benefit companies when they spend more time working with patients and less time worrying about patient data entry.
4. Ditch Your Old Analytics Software
One of the main benefits of a cloud based software system is updated analytics. You can ditch your old software and start utilizing up-to-date analytics, such as key performance indicators (KPIs). KPI software has several benefits, including:
Measure employee performance
Track and report metrics
Gain actionable insights
Report company data
Create customized tables and charts
Simplifying your case management systems into one platform reduces the complexity of pulling reports from multiple software systems. Including KPI reporting with your cloud based case management system helps you process complex data and metrics easier.
5. Consider Software Add-ons
Most cloud based systems have set fees and transparent pricing. However, you shouldn't neglect additional features that could make your business run smoother and more efficiently.
Cloud systems have the capability of scheduling appointments and setting reminders. But what about your patients who forget their appointments?
No-show medical appointments can cost hospitals and medical practices nearly $19 million in lost revenue. A single missed appointment can equate to hundreds of dollars.
One way to mitigate no-show appointments is remote work. If you can accommodate telehealth appointments, your patients might be more apt to follow through.
The second option is SMS appointment reminders. Having front staff members call individual patients and remind them of their appointments is time-consuming and costly.
Instead, appointment and SMS software automates reminders and notifies patients. You can customize it to send emails or SMS alerts. In return, it reduces the number of no-shows or last-minute cancellations.
Traditional pen and paper appointment reminders are faulty and have fewer smart features. Case management software with these SMS appointment features can:
Integrate Google calendar and Microsoft Outlook
Confirm appointments
Update or view new appointments
Set reminders
You can also reduce staffing needs and expenses. Your front staff can spend more time with current patient interactions and less time setting and reminding patients of their appointments.
6. Implement Mobile App Features
A cloud based case management software opens the door for improved workplace flexibility. Once you have nailed down which software you want, don't forget about mobile app features.
Additionally, this may be an important feature that you look for in cloud based systems. A mobile app feature can benefit allied health organizations by:
Giving you immediate access
Increasing productivity
Providing high-quality patient care
Work remotely
For your employees, it provides more flexibility to see and work with patients in various settings. As a manager or rehab director, it helps you address problems as they arise. That means less time running into the office and fixing minor problems.
Mobile apps through reliable software platforms offer the same data security as on-site computers. You can rest easy knowing that patient and employee information is safe.
Using Help Desk Features
After implementing some of the key features above, you may still have some questions. Help desk features are the final critical piece. Help desk assists with training, questions, and cloud based implementation.
It can speed up engagement and help you scale your business. Ensure that your cloud system offers a reliable help desk software system and platform. They should already have scannable features and how-to guides to get you started.
Ask about their online personnel and support team when you run into snags. Not every company offers a reliable staff that help you integrate a cloud based system, but it is an important feature that you should utilize for the best and fastest results.
Find Your Next Case Management Software
Allied health professionals understand the importance of remaining productive. That entails regularly seeing patients and providing high-quality patient care. A cloud based case management system could be your solution.
Hopefully, you have learned a few helpful tools to implement a new software system. Switching to the cloud can improve workplace productivity and efficiency.
And iinsight is here to help! Start your 14-day free trial and see how a cloud based software system can benefit your company!