Invoice Processing Solutions for Allied Health Professionals
By Renato Parletta
May 21, 2022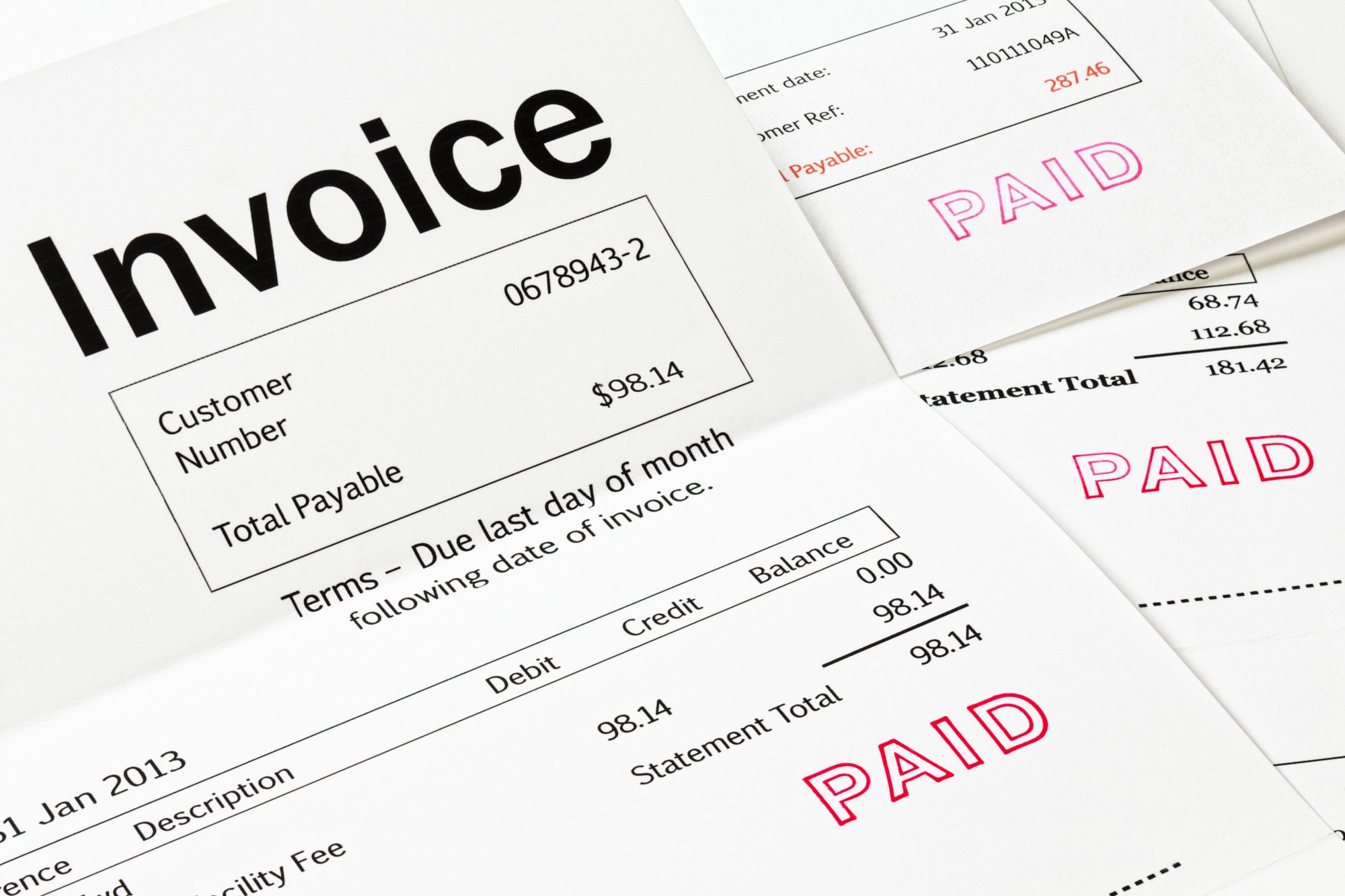 People in the medical profession are usually paid in arrears rather than in advance. This means they are paid only once they complete a job, regardless of the contract they sign with their employers.
That is why invoicing is an important factor for allied health care professionals. It is the fuel that keeps your business going.
Are you noticing issues with your invoicing practices? Take a look at how invoice processing solutions can help you and your organizations.
What Are the Common Mistakes in Invoicing
Invoice processing solutions have been designed to address different issues of invoicing. The first and most important mistake is the failure to invoice on time. Not only does this hurt your business, but it also affects your client's cash flow.
For example, a doctor who has not been paid for a job will not be able to pay rent, utilities, and other bills. In that case, the practice becomes unsustainable, and the doctor is forced to look for a new
Incorrect Terms of Payment
Invoice processing is not just about generating invoices but also making sure the patient is paying their bills on time.
Clear terms will set the tone for a long-term relationship with your clients.
It also helps you in securing funds and building effective payment terms.
Missing Invoices
If you are missing invoices, you will miss payments as well. It is important you do not miss the deadlines for your invoices.
There are certain steps you can follow to avoid missing invoices. One of the most important steps is sending automated reminder emails to your clients.
Not all of them will respond to your emails, but they will help you receive payments from your clients.
Missing or Incorrect Data
It is common for many people to miss some data while entering invoices or when sending them out. This includes missing a customer's name or missing their address.
Missing this data will not only delay your invoices but also leave you in a fix later. Uou need to be very careful while entering and sending out invoices.
Missing or incorrect data might create a lot of problems for you in the future.
How to Prevent Mistakes in Invoicing
There are measures you can take to avoid making these common mistakes.
One of the best steps is to automate your invoicing. You can automate your invoicing by using applications that will send out invoices on your behalf.
You can also automate your invoicing by sending reminder emails to your clients. You need to send these reminders a few days before the due date.
You can also look for invoice processing solutions specifically for allied health professionals.
Invoice Processing Solutions: The Top Benefits
Thankfully, implementing invoice processing solutions can negate many of the common mistakes we've seen. Let's take a look at the top benefits.
Automatic Invoices
One of the biggest advantages of using invoice processing solutions is creating and sending invoices automatically.
Automating invoices will prevent you from making many mistakes, such as missing invoices or the missing details while sending them. In addition to this, you will also save considerable time and resources, as you will not need to create and send invoices manually.
Increased Accuracy
The need for accuracy in payments is, without a doubt, the most important aspect of your practice.
For that reason, you need to make sure that your invoices are 100% accurate. In fact, any mistake here can cost you a lot in the long run.
That's why using invoice processing solutions for allied health professionals is one of the best decisions you can take, as it will automatically create invoices and send notification emails, giving you more time to spend on other important tasks.
Increased Efficiency
Due to the automation, you will notice that your staff will be more efficient and effective.
The staff will be able to handle more invoices, and you will have enough time to work on other important tasks, such as running your practice.
You will also have more time to focus on client relations, which is crucial for your success.
Less Paperwork
Most of your paperwork is online and can be accessed by your staff at any time. This means that you will be able to sit back, relax and enjoy the freedom of being paper-free.
The staff can access every invoice with a click of a button, and you can access every invoice from the website.
You will also be able to access your invoices from anywhere in the world.
Easy Reporting and Data Collection
One of the best ways an automated solution can help your practice is by providing you with data that can be analyzed.
This means you will be able to make the right decisions based on data.
In fact, the data provided by automated solutions can help you identify opportunities and make improvements without much effort.
Therefore, you should be looking to invest in an automated solution that can provide you with this valuable data.
Streamlined Office Solutions
Finally, if you choose the right software, you will notice that each of your operations will integrate seamlessly with your invoicing. Whether that is appointments, patient files, or other crucial factors of your organization, each solution will work together to make sure your office runs smoothly and effectively.
Invoice Processing Solutions: Is It Right for You?
Each practice will need to make the decision to implement invoice processing solutions, but in our experience, we've noticed that every health organization benefits from our solutions.
Are you ready to streamline your practice? Take a look at our solutions today!