Painless Medical Billing: How to Send Invoices and Collect Payment Easily
By Renato Parletta
July 15, 2021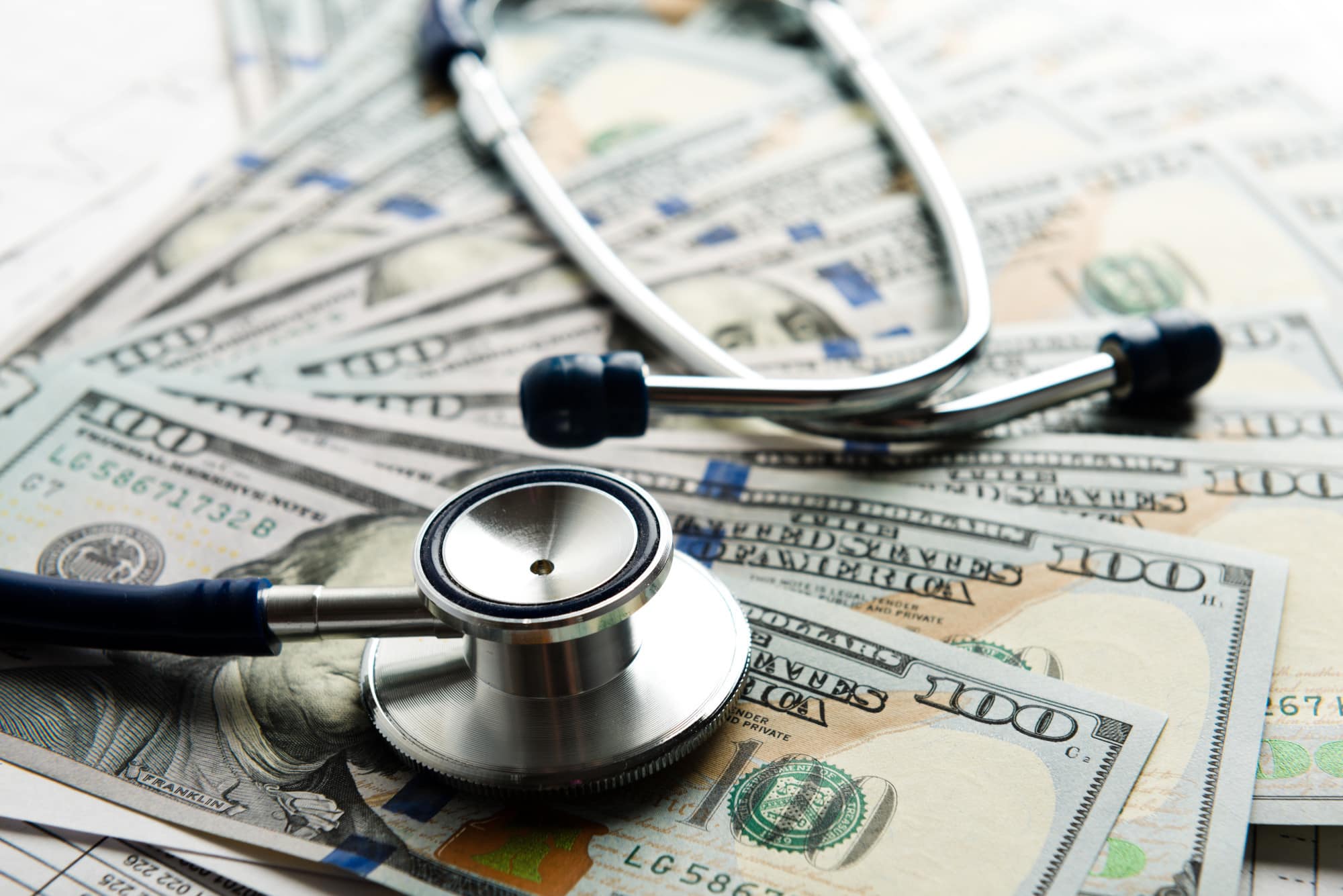 Are you looking to streamline the efficiency of your medical billing process? Click here to learn what your practice can do.
So, you've opened your practice, and you've had your first client, awesome! Now, how do you go through the medical billing process so that you can get paid?
As you might expect, an unsecured portal simple will not do. You can't tell your clients to "just Venmo" you the payment. Instead, you need to follow a particular procedure while using specialized billing software.
What Is Medical Billing Software?
Aside from HIPAA concerns, Having access to a secure and stable way to track your income is incredibly important. (Yes, medical bills can sometimes be considered protected information!)
So, many practices use medical billing software like iinsight's to organize their bills, prepare them for tax season, and streamline the billing process for any employees.
Now, let's break down the process you should follow every time you submit a pill to your patients.
Starting the Process
Submitting a bill is intimidating, and the process is much longer than you think it will be, but if you follow the following steps, then you'll be okay. So, breaking everything down in order, you should:
Register your patients as they walk in
Be upfront and honest with your pricing
Track when the appointment starts and when it ends
Check your patient's insurance provider and your prescription's code compliance
Set up payer adjudication
Bill the insurance
Bill the patient
Following up if the bill isn't paid
Some of these steps will fall onto your shoulders, and some of them will fall onto the shoulders of your receptionist/office manager, so be sure to set up excellent lines of communication between you and your employees.
Now, let's break each of these eight steps down a little more.
Register Your Patients As They Walk In
It may seem like overkill, but the billing process begins as soon as a new patient enters your office.
As a new patient enters your office, the office manager or receptionist should greet them and ask if they've been to the office before. If they have, then you can call this step of the process good. If they haven't, have your receptionist gather their identifying information (DOB, Address, First and Last Name, insurance, etc.)
You won't just need this information for legal reasons. All of the information a new patient registration gives you will help you know where to send their bill. This process also determines if their insurance covers them if they receive your care.
Be Upfront & Honest With Your Pricing
This step is crucial in the billing process. Essentially, this is the part of the patient's visit where you cover the cost of treatment, how much insurance typically covers, and a breakdown of all services you're about to perform.
Once this process finishes, you and the patient have enough information to make an informed decision.
This is a crucial first step to take to avoid lawsuits, late payments, or any other kind of practice-related headache. Letting your patient know the scope of their financial commitment is also just a nice thing to do.
The doctor is usually the person responsible for this part of the procedure.
Track The Visit's Start and Ending Times
This procedure is all on the receptionist or office manager you have working at the time.
When the patient enters your office, they should take down the time that the new patient was registered or when an existing patient checked in. If your office uses a tool like insight, then the software should automatically enter that time for you.
Next, as the patient leaves the office, the front staff should check the patient out and collect any co-payments, if necessary. Again, it's crucial they record the time at this point, but software for medical billing like iinsight will track that number automatically.
Once the patient checks out, the office manager should send their medical report directly to the medical coder, who reinterprets the doctor's notes and session notes into a series of coded phrases that healthcare professionals universally recognize. After this process is completed, you'll have a master bill you can send to the patient's insurance, the patient, or any other responsible party.
Check Your Bill for Code Compliance
This part of the process has slowly been disappearing with the introduction of automated echnology for medical billing. However, the basic overview is as follows. The bill is sent over to back-of-house staff (the accounting department, the doctor, etc.) to confirm that the coder wrote all medical code correctly and that the bill is ready to be sent out.
Afterward, you can send out the bill to all parties for the amounts they need to pay.
However, with billing software, this process is getting easier and easier. Medical billing software like iinsight will help verify that the medical code is written correctly, and it will automatically generate and send medical billing invoices for the insurance company and an invoice for the patient.
All in all, pretty cool stuff.
Track Your Payer's Adjudication
Adjudication is a term that refers to the time that a billed party takes to determine how much of the medical bill they're required to pay. Typically, your billing software will take care of this process.
Still, it's a good idea to stay on top of the process. That way, you'll know when to expect payments and when to time your expenses accordingly. It's also good to know if a bill has been rejected for one reason or another.
You'll have to do this process twice. Once for the insurance company and once for the patient. Both times, you should plan to follow up with the paying party at least once to make sure everything moves smoothly.
Bill The Insurance
We're almost there! Now that you've double-checked your coding and prices, it's time to bill the insurance. After all, you won't know the insurance patient payment split until you receive payment from their insurance company.
So, prepare your invoice and send it over to the health insurance your patient uses electronically so that you know you're complying with HIPAA's billing guidelines perfectly.
You can also use a clearinghouse service. A clearinghouse service will take care of billing the insurance as well as the patient. So, if you're going that route, you might even be able to stop reading here!
Bill the Patient
Second to last part! Now that the insurance company has paid you, you'll know exactly how much to bill your patient.
This process is almost exactly like billing the insurance company, so prepare your invoice and send it off to your patient!
Follow Up If the Patient fails to Pay
If you're still waiting on payment weeks or even months after you initially sent your bill, send a follow-up. If The patient still hasn't paid their bill several months down the road, it may be time to send them to collections.
It's Time to Start Practicing!
That wraps up the billing process! Whether you use medical billing technology like iinsight or if you're stuck in a world full of paper, you should be able to benefit from this guide.
Want to take your medical billing procedure to the next level? Try a 14 day free trial of our medical billing software! Claim your trial here.