Take Notice of These 6 Healthcare Software Trends
By Renato Parletta
August 12, 2021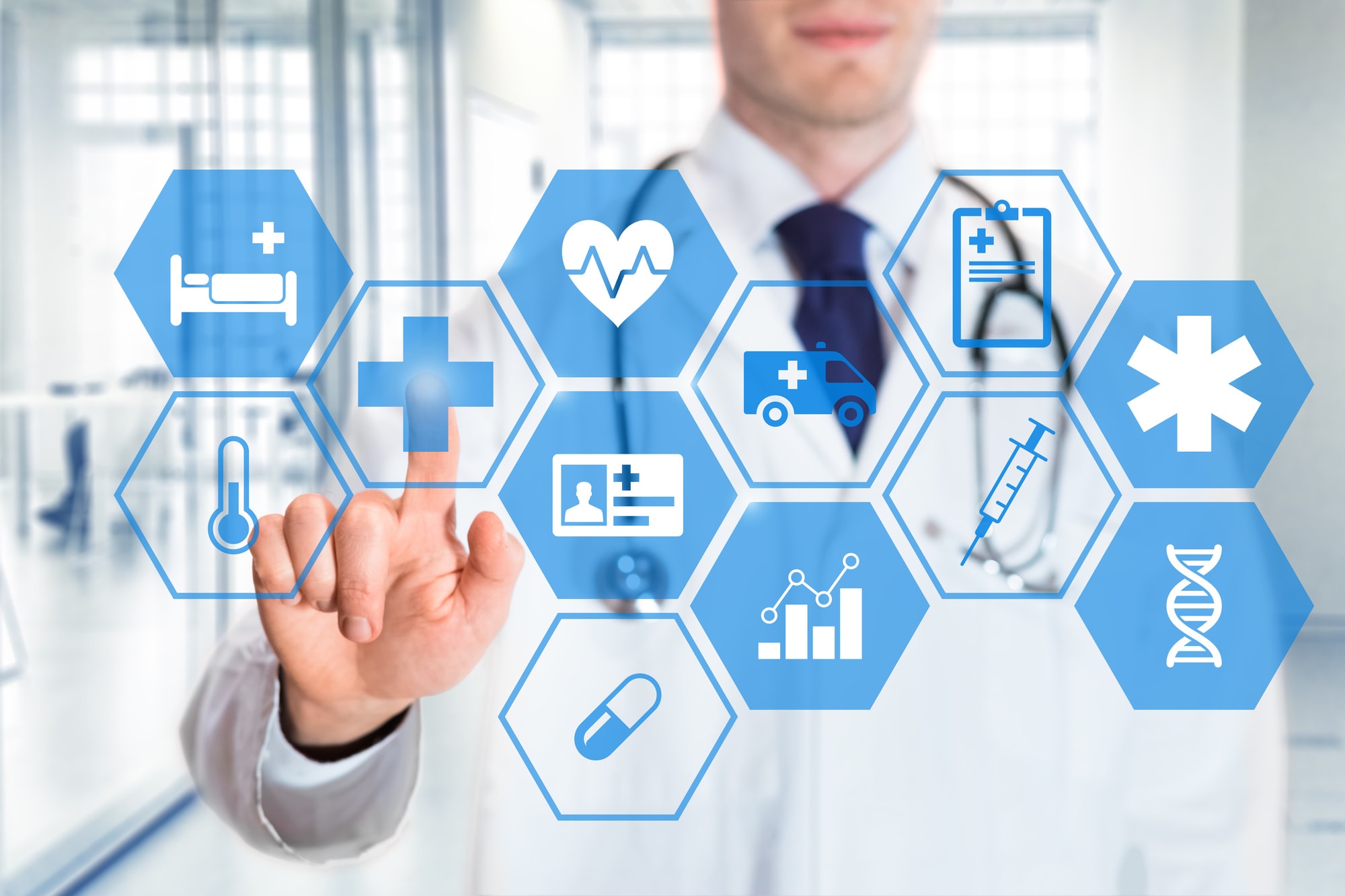 Take Notice of These 6 Healthcare Software Trends
Is healthcare technology making great strides in 2021? These healthcare software trends prove that emerging technology is changing healthcare
Technology continues to be one of the fastest-growing sectors across every branch of business.
And the global digital transformation is also impacting the healthcare industry.
With new developments in healthcare software and technology which will have a direct impact on the medical field, it is important to stay up to date on the latest developments and trends or risk falling behind.
We examine some of the biggest trends in health technology for 2021 to keep you informed below.
What Is Healthcare Software?
Unlike medical hardware such as x-ray machines and CT scanners, healthcare software deals with the admin, data storage, training, and management of everything else medical professionals need to operate.
This technology is vital in any practice and there is frequent innovation to help create better solutions that will improve patients and staff's quality of life.
Health Software Trends 2021
From new ways to perform initial contacts with patients to effective healthcare management solutions and beyond, technology can play a massive role at every point in the patient journey.
And with a year like 2020, the medical sector has been forced to act quickly to implement many of these digital solutions.
1. Telemedicine
The global telemedicine market was valued at USD 27.04 billion in 2019. By 2026, this number is expected to soar to USD 171.81 billion according to Medgadget.
The pandemic turned telemedicine into a necessity as patients need contact with a professional but venturing out to the hospital or emergency room is not needed.
Telemedicine gives patients a way to access professional help with convenience, and with the projected growth in the industry, this will only continue to evolve.
2. Artificial Intelligence (AI)
When discussing trends in technology and digital transformation across any industry, artificial intelligence is at the forefront of the conversation.
AI has the potential to advance many different aspects of healthcare such as remote patient diagnosis and treatment, to the ability to improve current treatments.
With AI, not only will doctors be able to provide care to people in distant or remote locations, but treatments and diagnoses could become less invasive in some cases and more accurate.
By effectively training an AI to recognise signs and symptoms of certain illnesses, the machines could effectively diagnose patients according to signs which are imperceptible to the human eye.
While these developments are particularly exciting, we are only beginning to understand some of the ways AI could be used in healthcare, which means there is likely more to come that we haven't even considered yet.
3. Virtual Reality (VR) and Augmented Reality (AR)
VR and AR may be familiar ideas in terms of gaming and recreation, but the various applications which can be used within the healthcare industry are rapidly developing as well.
VR is currently being used to help train staff. From frontline workers developing the necessary skills to deal with new processes concerning COVID-19, to surgeons either developing new skills or brushing up on old ones.
In medicine, when a patient appears with a less common illness, it is common for a large number of healthcare providers to observe the patient and their treatment to get important training.
But with VR and AR technology, these rare patients can be shared with any doctor who may need that training. This is a groundbreaking development in medicine and as it becomes the standard across the industry, we can expect to have better-trained physicians with continuing access to learning.
4. Cybersecurity
With all of the magnificent developments in technology, there are always others who abuse them.
As cyberattacks become more prevalent, securing peoples data is a major priority.
Cybersecurity experts, VMware conducted research on their systems and found that in 2020 alone, there were 239.4 million attempted cyber attacks trying to scrape customer data from their systems.
5. Cloud-based Healthcare Management
Unlike some of the other health IT software trends, cloud-based healthcare management is likely the easiest to implement.
Moving data and applications onto a cloud-based system has a wide range of benefits. Security, remote working, convenience to access needed information and much more are all a part of this developing technology trend.
With the right system in place, collaboration across teams can be an absolute breeze. And the most impressive feature of cloud-based management software is how easy it is to upgrade.
Whether you need to improve the storage capacity or the whole system is in need of an update, with a cloud-based system in place, these improvements can be made quickly and efficiently.
Instead of adding physical elements to your servers which takes up physical space and requires a professional to ensure the upgrade doesn't have a negative impact on the rest of your system, this can all be done with ease.
And upgrading storage is as simple as upgrading a plan to fit your needs, which then gives immediate access to more storage as needed.
6. Internet of Medical Things (IoMT)
The internet of medical things is a rapidly expanding industry as new technology becomes readily available on the market.
As more and more simple processes become automated with the aid of smart devices, people are able to get relevant information or even some diagnoses with ease.
By automating many of the simple processes that are important steps in helping patients, there is less strain on the medical providers taking on simple tasks, and help can be given with greater efficiency.
Upgrade Your Practice
Healthcare software continues to be a rapidly developing sector. The examples above are just a few of the significant leaps made today.
To learn more about how these and other technological services can benefit your practice, contact us. We are more than happy to help and provide information.
Otherwise, why not try the 14-day free trial of our cloud-based management software now to see if it can help your practice run smoother.