The Ultimate Guide to Creating Custom Forms for Your Office
By Renato Parletta
July 28, 2023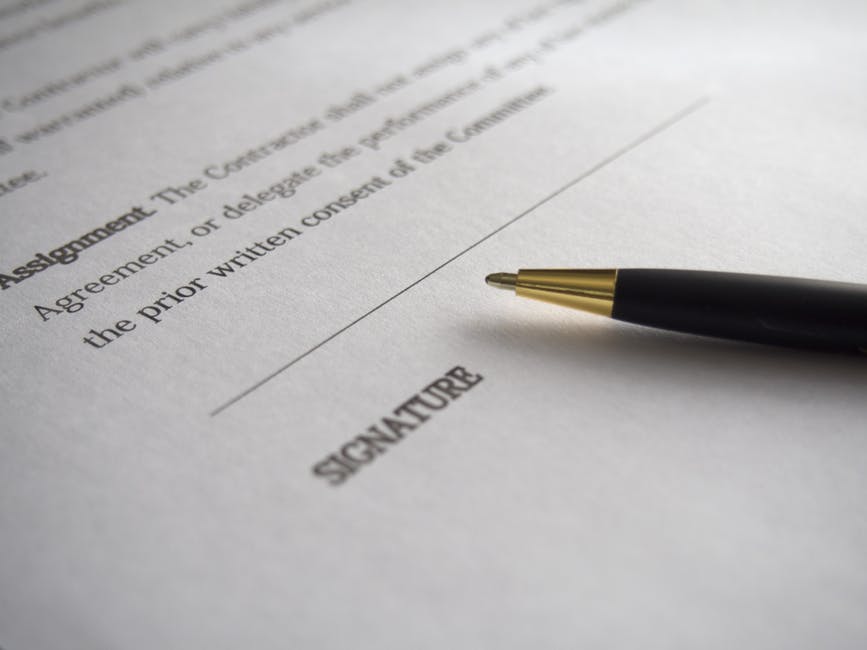 According to the CDC, 83.4% of adults in the U.S. visited a healthcare facility in 2020. Now that the COVID-19 pandemic infection rates are decreasing, patients are more willing to attend healthcare appointments. Those who have put off specialized and routine care appointments are coming back to receive care again.
Those who have put off specialized and routine care appointments are coming back to receive care again. This, in turn, is increasing the number of visits to Allied Health practices even further.
Keeping up with this demand requires the use of modern technology and adaptability. One way to help achieve this is through the use of custom forms. Not only are custom forms beneficial to the patients filling them out, but they are also an asset to your Allied Health practice.
Want to know more about the benefits of using custom forms, as well as how you can create custom medical forms and patient forms? Keep reading this guide for more information below.
Benefits of Using Custom Forms
Custom forms help set your Allied Health practice apart and make it unique. There are centers all over the world from Singapore to the UK, the U.S., New Zealand, Australia, South Africa, Ireland, and Canada. As well as over 80 different fields of Allied Health services.
You don't have to use standard medical forms with crossed-out sections that don't apply to your practice. For centers that specialize in areas such as speech therapy, you can use custom forms tailored to your practice.
These forms ask more pertinent questions. They gather the precise data you need to build and maintain the most accurate patient records.
Patient forms can also be utilized in a digital format through a dedicated patient portal. This makes it simpler and easier for patients to fill out forms online before their appointment. This information is then transmitted to your practice's database.
This can also help your practice obtain compliance with maintaining Electronic Health Record (EHR) status. Currently, more than 90% of health practices and hospitals use EHR systems.
How to Create Custom Forms
Creating custom forms allows you to offer patient forms and medical forms unique to your Allied Health practice. While your needs will vary based on the kinds of services you offer, there are certain elements that you should include regardless of your practice's specialty or field.
Elements to Include
Your custom forms should always include standard key aspects. This will make it easier to obtain the proper information. Among these are:
Patient Name (Last, Middle, and First)
Patient's Date of Birth
Contact Information (Home and Mobile Phone for call and text)
E-mail Address
Mailing Address
Marital Status
Patient Health History (Including Current Medications and Lifestyle)
Family History
Insurance Information
Payment Information (if applicable, for co-payments)
If there are any other areas that apply directly to your practice's specialty and patient needs, be certain to include these on your custom forms as well.
This includes information such as specific health history questions pertaining to your practice. This will allow you to ensure that you have the most comprehensive profile of your patients.
Features of Digital Patient Forms
In addition to the standard intake information, your online forms should also offer certain features. These features will make it easier to interact with the custom forms, expedite the collection of certain data, and streamline the overall patient process.
Some features of digital patient forms may include:
The ability to upload patient ID
Upload option for front and back of insurance card
Your practice's name, logo, and specialty
Direct access through a HIPAA-compliant patient portal
Integration with your practice's database
e-signature capture for consent
Mobile and ADA-friendly interface
By allowing patients to upload their ID and insurance cards through the secure patient portal, your practice can save you the time and effort of having to do it in person when the patient checks in. You can save this information in their profile for easy identification and billing later on. An e-signature feature permits patients to sign for the consent of information use and data sharing with the appropriate parties.
Giving your patients direct access through a HIPAA-compliant portal is a secure way to access the necessary patient forms. They can also view medical records and billing invoices. This information syncs up to your practice's database for efficient processing and case management.
Including a logo and name for your custom forms promotes your practice's brand and helps your patients identify with you. Making these custom forms accessible from a mobile device with ADA-friendly adaptations improves accessibility for a more user-friendly experience. Nearly 40% of patients accessed their health information through a smartphone app in 2020.
Types of Custom Forms
When it comes to custom forms, there are a few different ways you go about creating forms. You can do them yourself or with the assistance of other programs and software.
Freestyle Custom Forms
If you have extensive knowledge of HTML and coding, you can use these skills to create custom forms from scratch. If you don't know what you're doing, however, this can be a time-consuming and frustrating method.
You can also create forms through Google Docs or Excel spreadsheets, but they may not meet the criteria for being HIPAA-compliant and secure. So, they are better suited for polls and surveys where any sensitive or confidential information should be avoided.
Pre-Made Templates
Another way to offer custom forms to patients through your Allied Health practice is through pre-made templates. These forms are available to download online or use through a website building company. Simply input the information into the prompt boxes and build your custom forms.
The issues with these sites are that they can be prohibitively expensive to maintain monthly operating costs. They also still require a connection to your practice's main database. Transferring and storing patient information must be done manually.
Custom Form Software
One of the most innovative methods for creating forms is by using custom form software. It is a multi-faceted approach to managing the day-to-day workings of your medical practice.
Custom form software, like the one available through the iinsight® case management system, streamlines and enhances all aspects of your Allied Health practice. Creating custom forms for your practice is easy through the cloud-based software.
Best of all, the right custom form software will also directly link patient information to your practice's database. You'll have a central hub for accessing patient forms and records, billing invoices, scheduled appointments, and so much more.
It syncs up to your existing financial software like Xero for even more convenience with billing for an extra monthly fee. It also assists with NDIS and Medicare compliance and reporting.
Create Custom Forms and More with Case Management Software from iinsight®
Creating custom forms for your Allied Health medical practice shouldn't be a difficult task. With so many other areas of your health practice to manage, you've got enough to deal with already. That's why there's case management software from iinsight® to help you.
With the iinsight® cloud-based software, managing your health practice has never been easier. Track patient visits, schedule appointments, and offer convenience and security with custom forms for your Allied Health practice. All from a cloud-based case management software system.
Click here to access a free 14-day trial of the iinsight® case management software on our website today.