7 Benefits of Offering Telehealth at Your Allied Health Organization
By Renato Parletta
February 14, 2023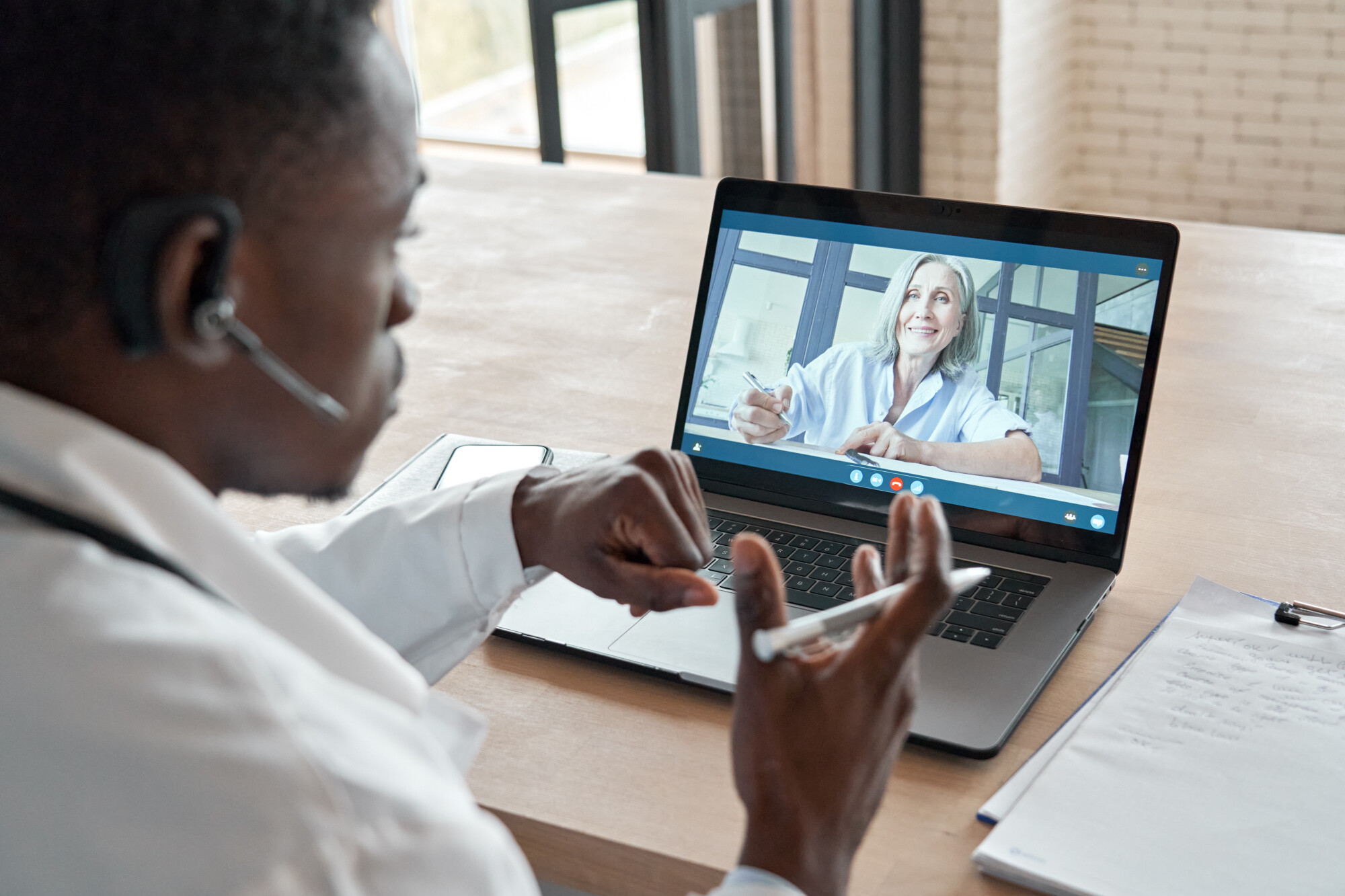 Allied Health is currently the third largest NHS workforce. It serves over 4 million patient contacts per week.
The COVID-19 pandemic of 2020 caused worldwide shutdowns of businesses and healthcare centers. It became a necessity to keep the virus from spreading further.
Telehealth services are used to meet the demand of patient needs safely and effectively. This allowed Allied Health Organizations to maintain their ongoing services.
Now, two years later, the long-term benefits of telehealth are even more apparent. A majority of Allied Health Services showed a favorable response to continuing telehealth for patients.
A survey asked about continuing to offer telehealth for patients. 89.4% of Allied Health Services showed positive interest. 87.4% of clinicians reported that they would opt to use telehealth services moving forward post-COVID.
Wondering how using telehealth services is beneficial for both clinicians and patients? In this guide, we'll detail 7 benefits of telehealth at your Allied Health Organizations. If you're interested in finding out more, keep reading for further information below.
1. Fewer No-Show Appointments With Telehealth Services
Missed appointments are costly, but sometimes they are an inevitable part of life. Up to 42% of appointments can result in a no-show status for various reasons.
Everything from car troubles to transportation costs and bad weather can keep patients from showing up on time. If they even show up at all.
Sometimes a conflicting issue may arise that would otherwise force a patient to not show up on time or they have to cancel and reschedule. A patient may also completely forget they even had an appointment in the first place.
With telehealth services, reminders can be sent to their phone number and email address on file to remind them of their appointment. If they are unable to keep their appointment for some reason, they can easily cancel or reschedule via the reminder link.
If the patient cancels or reschedules a telehealth appointment, it is much easier to find another patient appointment to slot in. Even at the last minute, it's possible to keep the schedule full.
2. Telehealth Services Offer Greater Flexibility and Convenience
Busy clinicians may have to juggle many appointments in a day that can overlap and cause a backlog. With the benefits of telehealth, they don't have to rush from room to room trying to keep up the pace of a hectic healthcare facility. Clinicians are able to better sit down and map out the appropriate amount of time for each patient.
One of the main benefits of telehealth services, for both patients and care providers, is that it is convenient to use. Telehealth services may be accessed from home or on a mobile device, wherever they may be.
The patient uses a special link and logs in through a secure portal while the clinician logs in on their end with their credentials. They can interact through a video chat conference feature.
3. Increased Health and Safety as Integral Benefits of Telehealth
Resurgence rates and new COVID variants are a source of unease for many. There is still a great concern about the overall health and safety of patients visiting health clinics. This is due to the fear that they may still become exposed to COVID.
Those who already suffer from weakened immune systems may not be able to attend in-person appointments because of this. But the use of telehealth benefits those who can still receive the care they need safely from home.
If a patient tests positive for COVID or thinks they may have COVID symptoms, it is still possible for them to attend their appointment. They can do so remotely through the telehealth services portal.
This keeps everyone safe while still honoring the originally scheduled appointment.
4. Less Strain on Understaffed Healthcare Clinics
The healthcare industry is facing staff shortages. They lack trained and qualified clinicians and healthcare professionals. Many clinics simply don't have enough staff to manage the heavy influx of patients they see in a given year.
The further benefits of telehealth use lie in its ease of management to lighten the load. It takes much less effort to operate a telehealth clinic than it does to operate a fully staffed medical clinic.
So, understaffed medical centers can rely on meeting patient needs effectively. with less reliance on their strained staff.
5. Telehealth for Patients Affords Better Accessibility for Disabled Persons
The pandemic helped to shed light on an even bigger issue that had been widely overlooked in the healthcare industry. Individuals in wheelchairs and those with degenerative conditions.
Patients with physical disabilities greatly struggled. They found it difficult to maneuver through everyday life. They also had to use much more time, money, and physical energy to get to and from even the most basic appointments.
Offering telehealth for patients with disabilities was a great benefit. It opened up a whole new world of accessibility.
They could choose telehealth services as a preferred option. It allowed them to still receive care in a way that worked best to meet their needs.
Telehealth services increased the geographic accessibility of healthcare services as well. It expanded the reach of available services. Especially for those in more rural areas not near major medical facilities.
6. Telehealth Services Promote Stronger Communication Between Patients and Care Providers
With easier access to care, patients are more willing to communicate with their care providers. Keeping these lines of communication open is essential to ensure the patient's needs are being met in the most appropriate way.
The benefits of telehealth can further expand a patient's care. A clinician can make the necessary referrals through the telehealth services portal. Care providers can also use telehealth services to conference with a specialist to provide a second opinion.
7. Telehealth Services Case Management Software Streamlines the Care Process
The benefits of telehealth extend beyond just the treatment process for patients. Using the right case management software can actually improve the overall care process.
Telehealth services case management software can aid in the documentation process. Having access to better-organized patient files leads to better management of a patient's care.
Special software used in conjunction with telehealth for patients can track patient visits. It can also easily add files to each case with a drag and drop feature. An add-on feature makes it possible to add files from Microsoft Outlook attachments and emails.
Improved documentation cuts down on administrative costs. Accounting system software integration ensures there is no double data entry. Payments are processed more efficiently and timely with fewer manual payment errors.
Choose Case Management Software from iinsight®
Thanks to modern technology, your Allied Health Organization can now reap the many benefits of telehealth described in this guide. So, why shouldn't your health practice benefit from better case management software, too?
iinsight® is made for use by Allied Health services. It's comprehensive cloud-based Occupational Health and Rehabilitative Therapy case management software. iinsight® is customizable and adaptable for any size Allied Health practice.
Try our free 14-day trial for yourself. Create custom forms, schedule appointments, send reminders, track patient visits, manage payments, and so much more. All with one easy-to-use program.
Contact Us today to get started with iinsight®.