5 Benefits Of Keeping Electronic Medical Records For Allied Health Professionals
By Renato Parletta
November 13, 2020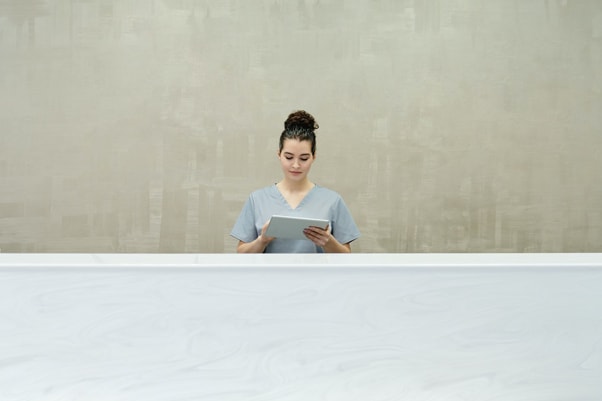 A filing system that is widely used and understood by everyone has undeniable benefits. However, this can be more readily achieved by switching to electronic medical records (or EMR) than by sticking with traditional paper filing methods.
An increasing number of medical and allied health practices are recognizing the benefits of switching to digital services. For example, it aligns well with the use of OHS management software. Going electronic for healthcare services is now the more sophisticated practice and has been growing steadily over the last decade.
Benefits Of Keeping Electronic Medical Records For Allied Health Professionals
1. Greater Integrity Of Medical Data
Sometimes decades worth of medical information is stored on any one patient. This comes coupled with a mountain of paperwork that can be a real pain to sort through. A paper filing system leaves room for human error. You may find that some information is missing, inaccurate, or misplaced. 
Electronic medical records, however, take all the stress out of entering and storing medical data. Being digital means that the information is regularly backed up and can't be lost. Also, inputting data is far easier, providing less opportunity for errors upon data entry.
Furthermore, this data can now be accessed from anywhere, on any device connected to the internet. So allied health professionals can reach key information when at home, or from a portable tablet in busy, high-stress scenarios.
2. Shared Access for Doctors, Healthcare Professionals, and Patients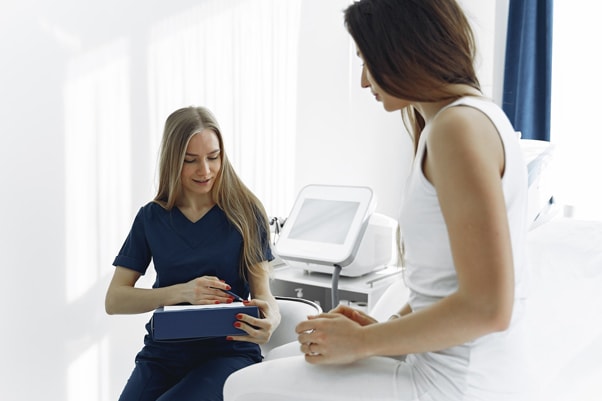 Similarly, a major advantage of EMR in Australia is the fact that medical information can be accessed by patients too. This will likely be remotely and again is accessible from a variety of devices.
This kind of universal access means that patients can take some strain off the healthcare system by entering information under their own accord. As such, insurance information is more easily kept up to date. Furthermore, healthcare professionals can get a more detailed idea of each patient's health concerns.
As a customer portal is to a business, EMR is to a healthcare practice. Healthcare professionals and patients are better connected, and communication regarding unique issues is vastly improved.
3. Rapid Access To Patient Information During Appointments
Healthcare services can be easily strained, especially in the current climate of Covid-19. This means that time is valuable during in-person appointments. Luckily, electronic medical records mean that all relevant information on a patient can be pulled up quickly, and it is all in one place! This means that more time can be spent on what really matters.
This is of particular importance when diagnosing a problem. Since the patient has access as well, they are well-formed and involved in any discussions regarding their health. This removes confusion since everyone involved can follow the history and draw accurate conclusions.
4. Straightforward Billing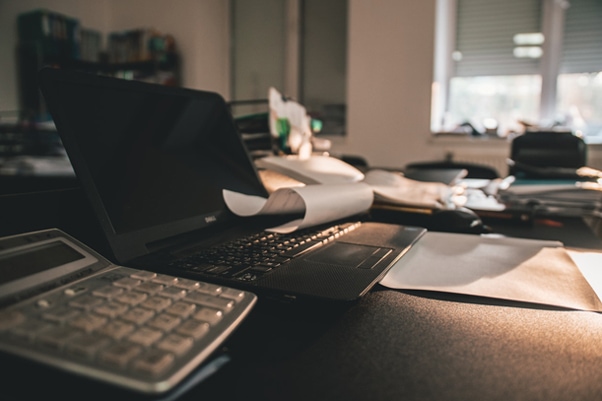 Billing patients can be a complex, stressful process for everyone involved! There might be inaccuracies such as over or undercharging, and patients may miss their invoices.
A quality online health records system, however, takes the strain off everyone involved by letting a practice post billing information onto the system. This way, patients can log in and see their exact bill in real-time, eliminating disputes over the amount required to be paid.
As such, time and money are saved, as paper bills no longer need to be sent out individually, reducing the risk of loss, either in the post or once it has arrived with the patient.
5. Easy Access To Patient History
Electronic medical records remain useful for the entire patient journey, from enrollment to post-appointment and beyond. They give a clear, concise, easily accessible view of a patient's medical history.
Most importantly, this can be updated in real-time by the patient themselves. They have the ability to add information about their health when something of potential concern comes up. Overall this builds up a thorough, comprehensive patient history. Therefore, the potential added benefit of more informed diagnoses and improved understanding.
The Bottom Line
The digital transition is already well-underway across multiple sectors of Australian business, and the most popular, efficient, allied healthcare practices will be the ones that can keep up.
Luckily, making the transition has never been easier. Ensure that your practice takes the steps necessary to streamline your processes, from billing to booking to diagnosing, by making your medical records electronic with a system that supports this.