How Does Staff Timesheet Software Work for Allied Health Professionals
By Renato Parletta
June 6, 2022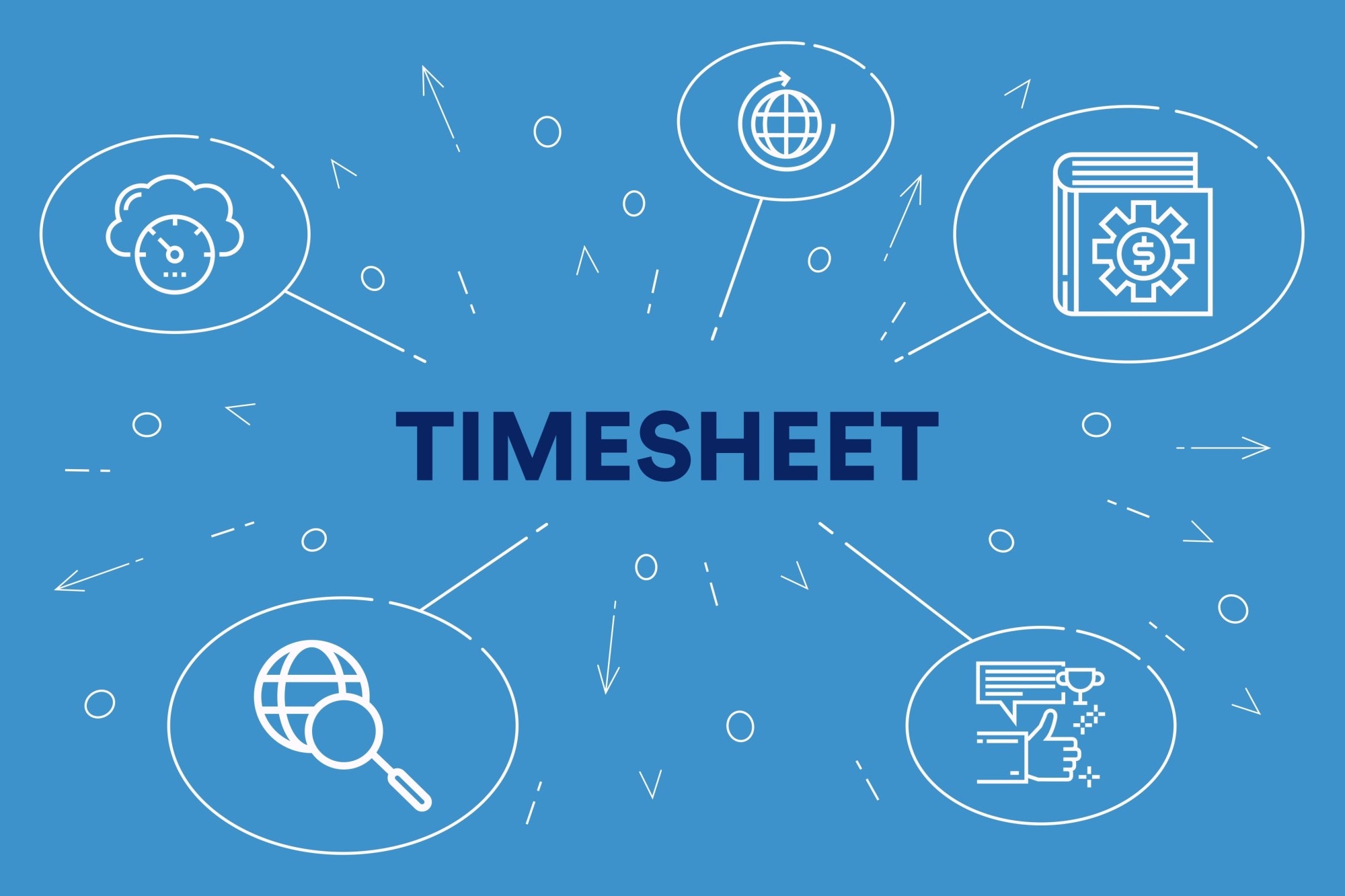 U.S. healthcare can save $265 billion on updating its administrative tools. ‌A good example is allied health professionals and keeping track of their timesheets.
Allied health professionals have a complex job, leading to time management issues. To combat these issues and optimize productivity, you must have the right staff timesheet software.
If a business doesn't have the right tools, the results can be detrimental. Also, prolonged workplace shifts increase the risk of the employee losing vigilance.
The right software for allied health professionals is essential to their success. ‌Find out what employee timesheet software can do for your business by reading on.
Staff Timesheet Software: How It Can Benefit Allied Health Professionals
Every minute of a health professional work hours matters to a patient's well-being. So, it's essential for them to use their time efficiently. However, it is easy to waste valuable time when a worker uses old time-tracking methods.
If time and tasks are not appropriately overseen, inefficiencies can develop, resulting in:
Gaps and errors in scheduling
Paying overtime or contract workers at a skyrocketing rate
A reduction in profitability and productivity
Burnt-out employees
By switching to online timesheet software, allied health professionals can overcome these issues. Workers can clock in and out in the cloud-based software. Also, their attendance and time are calculated for wage calculations. ‌
For employees' shifts and breaks, they can enter their time using a laptop or mobile device. This is great for allied health professionals who work from home.
An employer can use a staff timesheet to track employees' hours, schedule shifts, and assign roles. Employees will receive immediate notifications of these updates.
No longer can employees claim they are not informed of recent changes, and they may request time off through ‌the‌ ‌timesheet‌ ‌software. Also, employers can use the software to manage their contractors' expenses and make sure they stay within budget.
How Staff Timesheet Software Works for Allied Health Professionals
Since an online timesheet software offers many benefits, learning more about its unique features is the only way to enjoy them. Below are more details on staff timesheet software and how each feature works for allied health professionals.
Employee's Ability to Track Time
An employee's timesheet software provides insights into how they spend their working hours. As a result, employees can understand their strengths and need to improve.
They may be very good at reaching patients' goals, but need to improve their communication with other staff members. ‌The software allows workers to track their time and see where they are the most unproductive.
It is easier to track employees' overtime, vacation time, and sick time with the software than manually. Moreover, employers can identify which employees are high performers and low performers.
Keeping Track of Time Spent on Different Tasks
Tracking time helps you find out how your organization is doing and how it can be improved. You can identify issues such as understaffing and estimate time for future tasks if you know how long a particular task takes.
Monitoring tasks can also help you identify management lapses and oversight projects. You can also use task tracking to determine if some tasks are ‌too time-consuming to decide whether or not to‌ ‌outsource‌ ‌them.
Patient Time Tracking
Understanding how your organization works is extremely important. Despite this, it does not ensure financial success and security.
The time, expertise, and resources you invest in your patients will contribute to your profit. Therefore, tracking time for patients has these main benefits:
You‌ ‌can find out how much profit comes‌ ‌from‌ ‌each‌ ‌patient
Ability to create profit assessments within the online timesheet software
Finding out what interventions are most profitable
Learn how to improve low-performing services
Monitoring time per patient can give you a clearer picture of your team's efficiency. Keeping track of how much time and resources go into providing care for patients and how much goes into administrative tasks is crucial.
Also, it's necessary to calculate the profit margin‌ ‌from‌ ‌these‌ ‌tasks.
How to Get the Most Out of Staff Timesheet Software for Allied Health Professionals?
Utilizing a time tracking platform means more than just tracking time. The second and even more important step is how you use the information you collect.
A timesheet management software can offer a host of valuable features. This includes the ability to create clear, accurate, and high-quality reports. Your organization can benefit from these reports as you make positive business decisions.
The KPI reporting feature of allied health businesses makes it easy to create accurate itemized invoices. You can create a bill that captures all activities and resources to treat‌ ‌a‌ ‌patient with only a few clicks.
KPIs can further break down billable and non-billable ratios within the total number of working hours. ‌It is vital for managers to know how much time is spent on operations versus activities like‌ ‌administration and admissions.
On further review, you can discover how the intervention tools you use for your patients bring income into your business. You may need to change your interventions or procedures due to low profit. If you do, you can track the progress of your changes on the timesheet software.
Choose Iisight When Making the Switch to Staff Timesheet Software for Allied Health Professionals
Allied health professionals who struggle to manage their time can use timesheet software to make their lives easier. Online timesheet software has also made it possible for professionals to use less paper and have all the tools they need.
Iinsight has the perfect staff timesheet software that's simple and easy to use. Feel free to request a free demo if you want to check it out.
Once done, you can start a 14-day trial with our case management software to utilize the time management product.