Opening a Private Practice: 5 Signs You're (Really) Ready
By Renato Parletta
February 14, 2022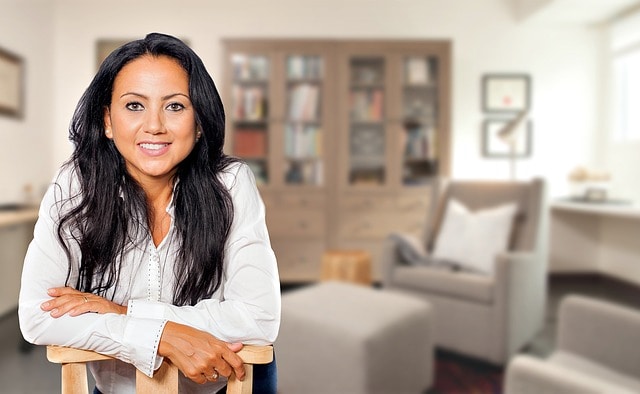 The perks and pros of opening a private practice are alluring, but are you really ready? Check out the 5 signs that it's time for you to branch out on your own.
Imagine this scenario: You're several years out of physiotherapy or counseling school. All your classmates seem to be opening private practices, so you decide it's time you open one up too.
And you end up with hundreds of sleepless nights because you can't find clients, feel overwhelmed with the workload, and are unable to pay your rent.
Opening a private practice means that you're operating a small business. And given that 20 percent of new businesses fail within their first two years, you need to know that you can handle all the aspects of private practice, from marketing to bookkeeping to client care.
So no matter which allied health service you'll be providing, take the time to think about whether you're truly ready to open your own allied healthcare practice.
Excited to learn how to figure this out? Keep reading for the top 5 ways to tell if you're ready to open the private practice you've been dreaming of.
1. You Want To Give Better Client Care
One of the most rewarding benefits of opening up a private practice is that you can choose how you want to care for clients.
When you're working at someone else's practice, you often don't get a say in how much of your treatment philosophy you can incorporate into your client care.
And while you have control over the customer service you give to clients when you're face-to-face with them, you don't have control over things like:
Long wait times
Receptionist customer service
Full calendars
Inconvenient practice locations
Difficulty making appointments
Younger generations are especially likely to get annoyed at long wait times or at being unable to book an appointment online.
But when you own your own practice, you have control over all these elements. These span from hiring excellent customer service staff to using time-saving practice management software.
2. You Have A Great Online Reputation
As an allied health worker, your online reputation consists of reviews and testimonials. Your reviews may be intertwined with the clinic where you currently work, or clients will review you on your professional profile or local directory.
Of course, you want to use marketing tools like SEO to get the word out there about your practice. But once people find your website through SEO or your other marketing efforts, your good reviews will encourage them to book an appointment with you.
Having a great online reputation is a necessity for beginning a private practice. If you have a great reputation with lots of four and five-star reviews, then you're going to have an easier time finding new clients.
Plus, your current clients are much more likely to recommend your services to their friends and family.
3. You're Ready To Lead Others
Opening a private practice also involves leading your own team.
When you work at someone else's practice, you usually won't be leading a team like you might at a corporate office. As an allied health worker, you're most likely an employee of the practice yourself.
But if you have a clear vision of what you'd like your practice to look like, then it's a good sign that you're ready to start one.
As the owner of your own practice, you'll be able to assemble your dream team of staff. Whether they're receptionists, assistants, or accountants, you'll be able to make sure that they're right for the vision you have for your practice.
And not only will you lead your staff, but you can become a thought leader in your field by publishing books and participating in speaking engagements.
4. You Have Enough Savings To Start
Before you even look into the other logistics of how to open a private practice (such as rent), you need to make sure you have the financial means to start.
First, decide where you would open your private practice. Take stock of rents in the area and how much you're looking at paying for the type of practice you would own.
For a practice like counseling, you may only need a room with enough seating for you and your client. But if you're a physiotherapist or occupational therapist, then you will need room for equipment.
Not only do you need enough savings for your startup costs, but you need to have savings for at least 12 months of living expenses while you get your practice profitable.
You could also slowly ease into private practice by going part-time at first so you can save money.
5. You Have a Loyal Patient Base
Starting a private practice is much easier when you have a solid base of patients who will follow you when you start your new practice.
Of course, this is only possible if you've signed a non-compete agreement, so make sure to check with the practice you work at.
Just like patients will follow their family doctor if they change office locations, they're more likely to follow their allied health provider as well.
This is because people will go to great lengths to make sure they get continuity of care. It would be very difficult for them to start all over with a new provider, especially in fields with detailed client history like counseling and rehabilitation.
Having a loyal patient base also helps you forecast your revenue when you start your practice. Then, you can use online marketing tools to grow your practice and get new patients into your practice as well.
Opening a Private Practice: Is It the Right Time for You?
Opening a private practice can be one of the most defining moments of your career.
Not only will you get to choose when you want to work, but you start to build your brand and show clients what approach you want to be known for.
If you're ready to open up your private practice, you'll need the right case management system.
iinsight's case management software is tailor-made for allied health professionals like you. For intuitive, easy-to-use case management solutions, start a free 14-day trial with us or schedule a demo today.