4 Free and Paid WordPress Themes For Your Allied Health Website
By Renato Parletta
April 13, 2020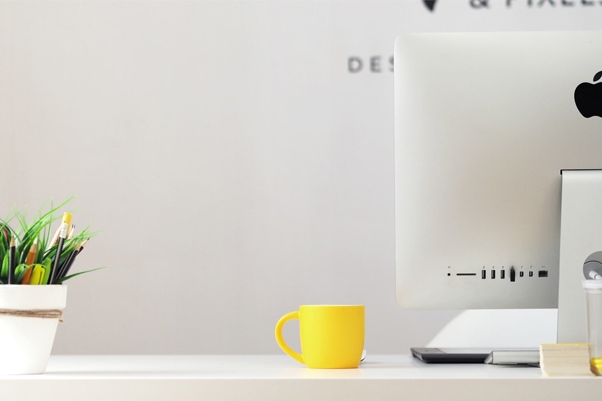 Because your website is a window to your allied health practice, it needs to be a reflection of your professional self. Patients searching for advice or evaluating your suitability as a health care provider will browse it to inform their opinion of your practice or service. Therefore, your website should assure them of your abilities, contain all the relevant information they will be looking for, as well as be engaging and simple to navigate.
There's no need to hire a developer or designer to create your brand new website from the ground up. Instead, you can select and install one of the many free or paid WordPress themes onto your site framework and have an engaging and professional-looking website up and running in a matter of hours.
What To Look For In A Website Theme For WordPress
There are hundreds of free and paid WordPress themes designed specifically to meet the needs of allied health, healthcare, and medical professionals. Some of the key features you should be on the look out for when choosing a suitable theme for your allied health site include:
Drag and drop page builder for easy design customization of your site
Google maps embedding so patients can view your location without navigating away
Online booking functionality if you want patients to be able to book directly
Variety of page templates to cater to home page, about, services, and contact us
Shop or WooCommerce extensibility if you want to sell from your site
Note that free themes might not offer as much customization or feature options as the paid ones do.
Free And Paid WordPress Themes For Allied Health Websites
1.  Eightmedi Lite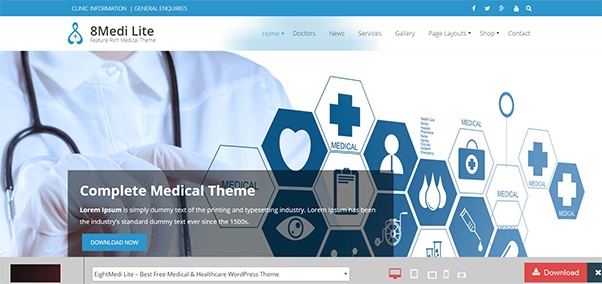 According to the Psychology of Color, blue represents trust. For a free, aptly blue website theme, there's Eightmedi Lite.
The top half of the home page offers an eye-catching slider section with a prominent call to action button, suitable to direct online appointments.
As you scroll down, an overview of all of the key information relating to your practice can be displayed. This then separates into pages on the site where you can provide more detail.
Google maps embed, Shop, and Blog features are present as well.
Live website preview here.
2. Blossom Health Coach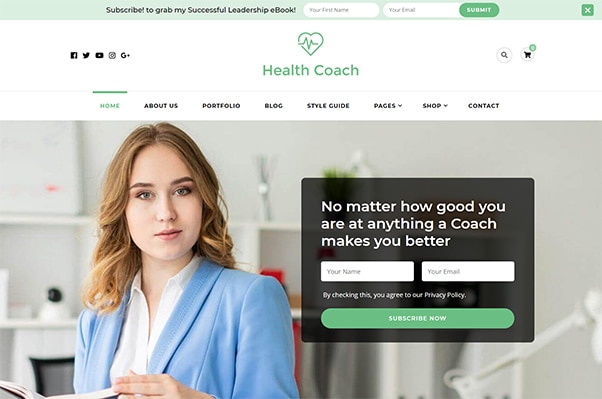 Blossom Health Coach is one of the more engaging, free WordPress themes suited to healthcare sites. It has a dynamic entrepreneurial feel to it and immediately seeks to connect with visitors.
From the subscribe now call to action, to service blocks where you can outline exactly how your professional abilities can help patients, to a blog where you can share your valuable insights, the focus of this theme is to strike up a conversation rather than dive straight into appointments.
Live website preview here.
3. Jevelin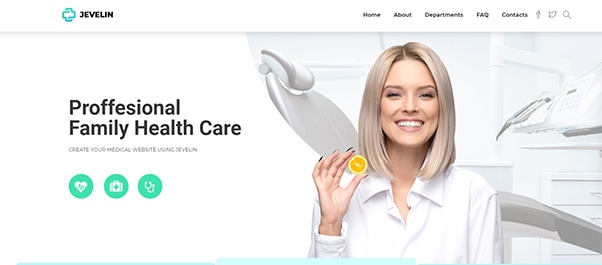 Onto our paid selection of themes – like many, Jevelin is a one-click website installation theme. It offers all of the typical features you would expect on a healthcare website, along with an appointment form, sticky navigation menu, pricing plans, mobile-ready layout, and shop functionality.
Using the drag and drop page builder, the theme allows you to take a hands-on approach to designing your allied health website. Alternatively, you can leverage the pre-built content to follow a more standard design. Either way, you don't need any sort of coding knowledge to action this.
Live website view here.
4. Mediz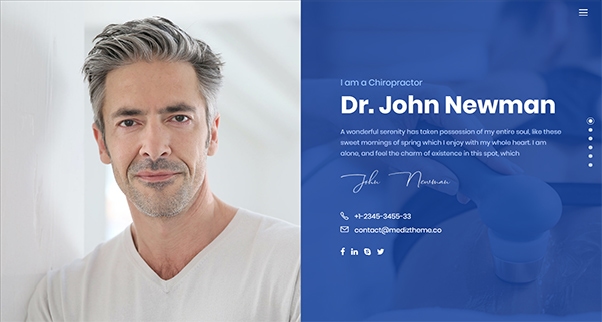 Mediz is a new paid theme on the market, but already highly rated and seeing good adoption. It comes with three main demos and has a sleek design look to it.
The home page greets visitors with a large welcoming image and simple interface. The site itself is easy to navigate, and you can include all of the key information such as services, practitioner information, and contact details that patients will be looking for online.
There's also appointment request functionality, a space for testimonials, and social linking abilities.
Live website preview here.
Final Thoughts
These are just a few of the many WordPress themes to choose from for your allied health website. Ultimately, go in with a decision regarding the features you need, and work outwards from there.
If you are in the process of setting up your website for business, you need a case management and reporting system to assist you with cases. Whether its occupational therapy, NDIS services, or vocational rehabilitation software you are after, iinsight is tailor-made for you. Start your free trial of our industry-leading system today.