Billing Software for Psychologists Made Easy
By Renato Parletta
April 15, 2021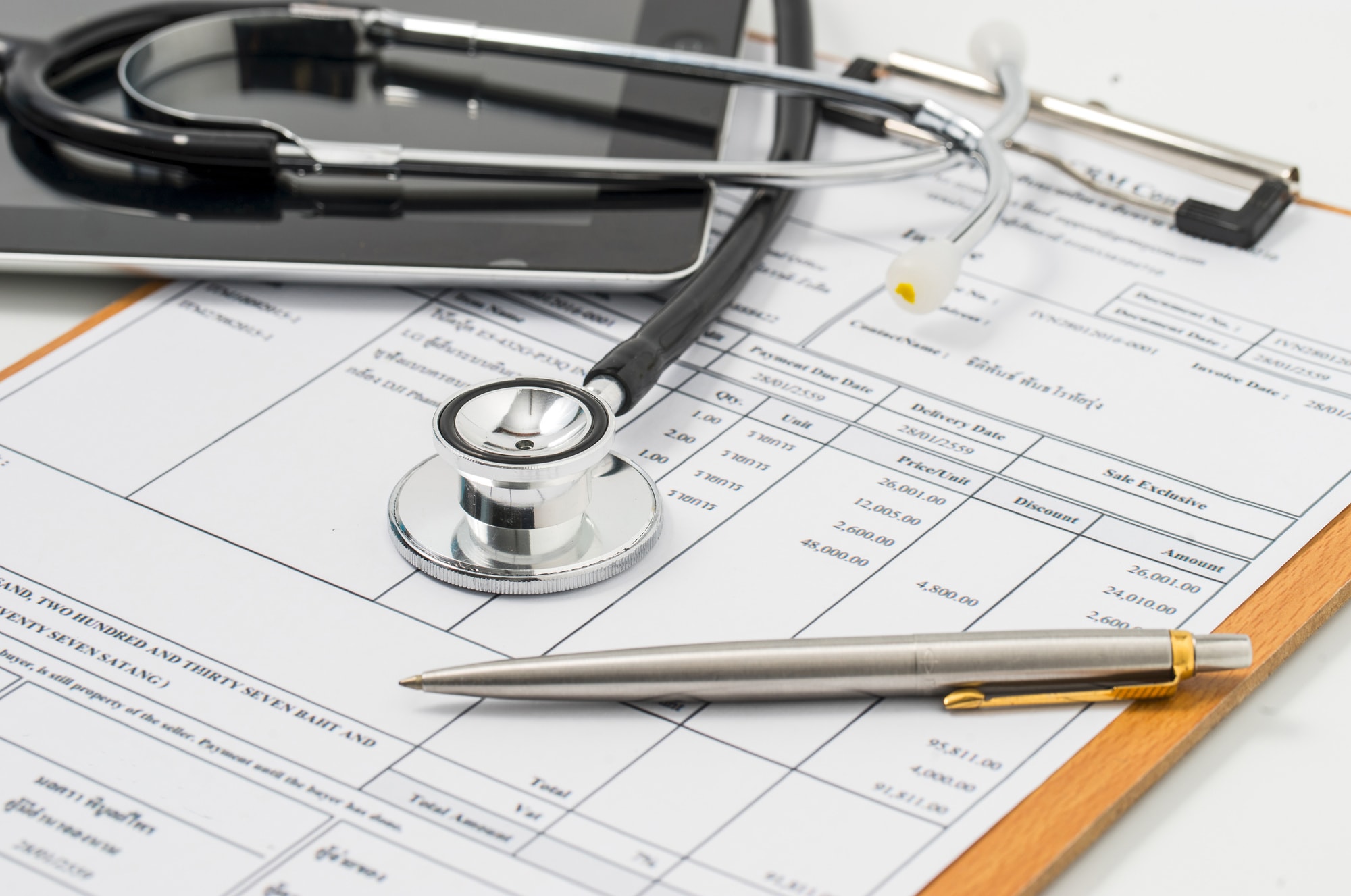 Good billing software for psychologists is essential for the allied health field, in order to quickly track payments and invoices easily. Learn more here.
Are you wondering how to manage therapy bills as a therapist?
On average, a psychologist sees six to eight patients a day. It is challenging to balance between staying organised and spending time with patients.
Administrative tasks such as staying on top of billing and invoices are essential. Do you sacrifice patient care time or risk poor customer care or money loss if things are not organised?
The good news is there is another solution: billing software.
If you are using paper-based therapist bill tracking, consider making the switch. Or you might be starting and want to know what is the best therapy billing technique. Start with software!
Read on for all you need to know about therapy billing software.
What Is Billing Software?
Billing software refers to computer and online programs designed to manage finances.
Medical billing software focuses on therapist bill tracking. And it usually covers other financial services delivered to patients. Time-consuming tasks are simplified to benefit the psychologist and service users.
Some billing software is part of a more extensive management system. As with billing software, management software aims to improve the delivery of care. It does this by making processes as streamlined and organised as possible.
How Does It Work?
Billing software features vary dependable on the system you choose. However, there are some standard services therapy software features may offer.
You will usually have multiple options for billing, including for group therapy sessions. The software also allows group billing to NDIS. Some software also allows electronic signatures for increased security.
Billing software also can encapsulate other financial tasks. This may include invoices, contractor costs, and other administrative tasks.
No longer worry about keeping track of tasks like email invoicing, as the software will do that for you.
Types of Billing Systems
Most billing software now uses cloud-based technology. So you download the application and can access the system anywhere. It means the provider manages and updates the system.
There are also onsite software options. These are good if you work in an extremely remote place, with little to no broadband or data coverage. They are more expensive and more of an inconvenience.
You can get general billing software, which will provide the basics. But it will not cater to key features allied healthcare professionals need. Or you can get software for healthcare, including for therapists.
Why You Need Billing Software
It is easy to avoid technology changes and stick to what you know. But with the proper support and software, the benefits outweigh your hesitations. The best therapy billing software will make sure you are up and running in no time.
Better Organization
Financial software simplifies financial processes in one application. It takes the difficulty out of many tasks like time-tracking and creating reports. And, it makes it easy to access data whenever you need it.
Patient Confidence
It is only human to make mistakes sometimes. But an organised practice with clear plans around finances instils confidence. This helps you focus on building therapeutic relationships and working towards therapeutic goals.
Staff Morale
It also increases employee morale, as everything is organised and hard-work is recognised. Team members will be able to update timesheets, even if they are working remotely. And payments will go out on time, which is essential for employee satisfaction.
A Paperless Environment
As a psychologist, a paperless, environmentally-friendly environment is ideal. It does not just look aesthetically better. Online systems secure patient data and ensure nothing is mixed up. It is essential to avoid breaking patient confidentiality.
Make the transition if you want to maintain a professional and organised practice. Billing software helps prioritise patient care. And it reduces the risk of billing mistakes and negative feedback.
How To Choose Therapy Billing Software
There are a lot of psychologists out there, with over 27,027 psychologists in Australia alone. As a result, there are a lot of therapy billing programs. When deciding how to choose billing software, consider these factors:
Software Cost
Platforms can charge based on the number of therapists who need it or the number of patients. So always work out your practice numbers before enquiring. There is no point in picking software that costs too much for you to reap the benefits.
Data Security
You want to make sure the software has security protection. Software created for healthcare is more likely to adhere to data protection standards. You have to protect patient records and other data legally.
Software Support
Ask if there is support if anything goes wrong with the platform. Support also makes sure everything goes right. You want staff to adapt to the software quickly.
Ask for a demo, or look for a platform with a free trial. It might be hard to know what you need in your practice until you implement a system. A cloud-based system allows you the ease of installing and uninstalling if it is not suitable for you.
Size of Your Practice and Location
Do your internet access? Your location will determine what type of system you can access; cloud-based or onsite.
Also, if you see many patients or have employees, standalone finance apps will not be enough. You will need a more robust system for billing management.
Other Features
Most billing programs will come with more features, especially with healthcare software. There are many benefits of using psychology practice software, like patient note features. This may cost more, but offer better returns for your practice.
The Best Therapy Billing Software
The best therapy billing software for you depends on your needs, business size, and budget. You cannot go wrong with our cloud-based medical software for psychology.
Therapists had a say in the design, and it covers all the key features your practice needs. We streamline everything so you can focus on patient care. Our billing software also incorporates accounting systems.
iinsight is the leading cloud-based system in Australia. We are also available in other countries, including New Zealand, Singapore, the UK and the US.
Are you interested in learning more? Contact us today!