Digitisation, Digitalisation, and Digital Transformation Explained For Allied Health Businesses
By Renato Parletta
February 5, 2021
Table of Contents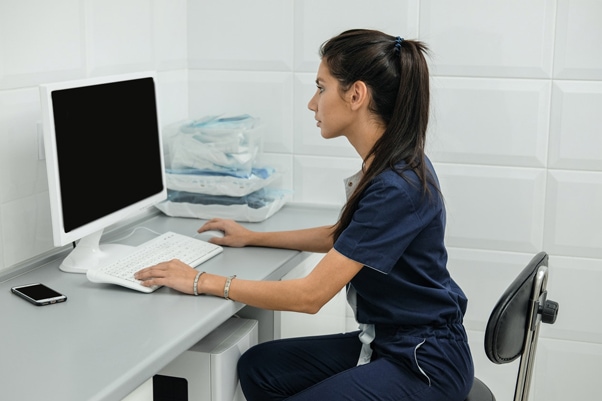 Covid-19 has presented a significant learning curve for many businesses. The need for social distancing has led to an overhaul of processes and rapid digitalisation in many cases. For allied professionals, it has meant greater use of services including telehealth, cloud-computing, voice search optimisation, AI-based diagnoses, and more. 
Digital transformation is imperative for the industry. It is not as overwhelming as it might sound either. You will have to learn a thing or two about running aspects of your practice online, but the benefits and convenience you gain are worth it. 
First, let's look at the terminology we use when we talk about 'going digital'.
Digitisation
This refers to converting analogue information to a digital format. For example, you could scan in paper patient files to store them digitally on a central system. Doing this can make it easier to work collaboratively as a team, and improve how you keep track of records.
Digitalisation
Digitalisation builds upon digitisation. It involves automating your business processes, which is crucial for saving valuable time and money in the long-term. 
An example here would be to take appointments online instead of having clients phone in. 
You could also automate a confirmation email to send in response to a booking, and another later on as an appointment reminder.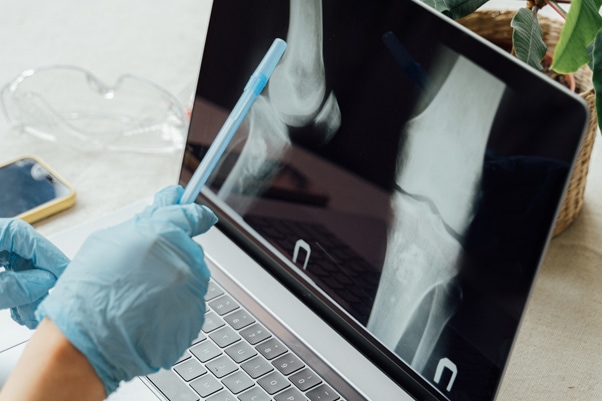 Digital Transformation
At this stage of going digital, your practice is earning more through new revenue streams generated by your technology use. You have been able to successfully repurpose your resources so that you can serve your clients better. 
Offering telehealth services or using AI-based diagnostic equipment, which can produce and analyse results quickly would be examples of digital transformation in the act.
How Digitisation Affects Different Aspects Of Your Business
There is a lot of room in the allied health industry to go digital. It provides the opportunity to drastically improve various aspects of your operations.
Improved Patient Record Coordination and Care
Digital transformation makes it much easier to facilitate co-ordination between health professionals and their patients. You no longer have to keep a physical file on hand, and you can simply access your patients' records online. This is especially useful in situations where you need to access the patients' historical records quickly. 
It is also easier for your patients to keep track of their records. They can download their history and share it with any other practitioners they consult with. 
Streamline and Automate Administrative Tasks
An exorbitant amount of time and money is spent on administrative tasks. For example, transferring written notes to a patient file, retrieving misfiled records from archives, submitting manual billing reports, and so on. Specialised cloud-based practice management software makes this process far more efficient.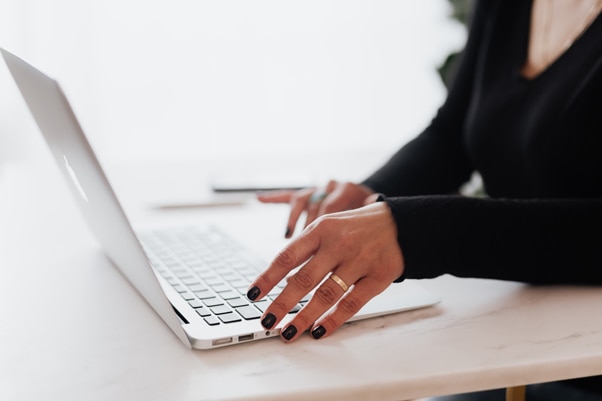 With information on the cloud, it can be accessed from anywhere by authorised members of the team. Billing can be performed digitally and automatically submitted to Medicare and Workcover QLD, for example. 
Overall, this gives practitioners more time to focus on treating patients and streamlines the case management process.
Better Data Security
Even though storing data online could leave you open to being hacked, bear in mind that keeping physical files means that information is vulnerable to fires, floods, or human negligence. 
Luckily, when it comes to digitalisation, extra security measures can be put into place to reinforce online storage systems and prevent hackers from accessing them. Layers of convenience are added as files can be accessed by people when they need it.
Access To Real-time Patient Information
Patients can use smartphones and smartwatches to keep track of various vital signs like heart rate, steps taken per day, or even perform ECGs. Data from these can be stored or uploaded to update medical records in real-time for allied health professionals to assess. Patients can also be notified immediately of any abnormalities as they occur.
Final Thoughts
Even if it seems there is a long way to go, the benefits of digitalisation and working towards digital transformation are clear. 
If you would like to know more about our software called iinsight, which revolutionises every aspect of case management, get in touch.