How To Create A Google My Business Listing For Allied Health Practices
By Renato Parletta
January 21, 2020
Table of Contents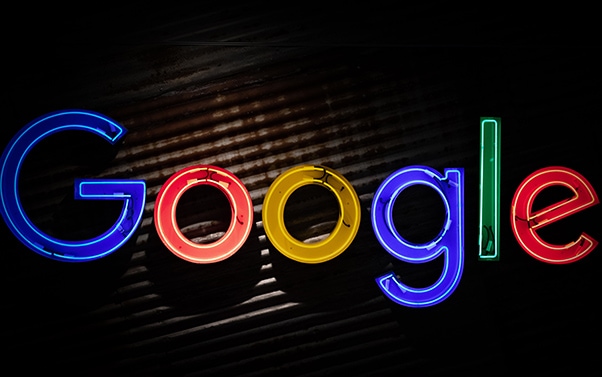 If using iinsight has lowered your administrative workload, freeing up some of your time to follow our blog, you will be familiar with the terms local SEO and a Google My Business listing, otherwise known as a GMB listing.
For brick and mortar businesses that serve the surrounding community, the GMB search results provide valuable information to people seeking business contact information, location details, working hours, reviews, and more. Google knows that a person searching the term occupational therapist near me intends to find a nearby health care provider rather than explore allied health websites.
Having a properly optimised listing increases the chances of Google serving up your practice's details to a very relevant audience. You can rank for the local 3-pack, get a highly visible knowledge panel, as well as become visible across Google's suite of services, including Maps. Let's talk you through creating an optimised GMB listing for your allied health business.
Allied Health Professionals' Simple Guide To Creating A Google My Business Listing
1. Claim and Populate The Information In Your Listing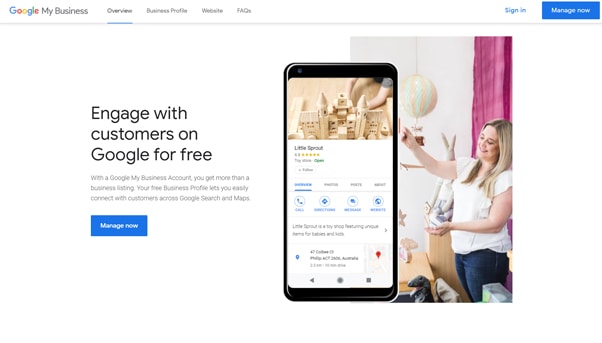 First off, you need to claim your listing. Do this by visiting the Google My Business website, where you click on the Manage Now button and will be prompted to log in to an existing Google account.
Even if you haven't created a listing, someone else have may set up a profile for you. Start by entering your practice's name to see if your details are already listed. If they are, you need to check the details for accuracy, as well as claim the listing.
On the other hand, you may have a clean slate to work from. In this case, you will need to click on the button that says add your business to Google. The next few steps will run you through business categories, listing on maps, NAP details (Name, Address, Phone number), adding your website URL, and areas you serve.
At this stage, it is important to check that any details, regardless of who input them, exactly match what is online elsewhere. For example, if you have used the word Street in your website address, don't suddenly abbreviate to Str on this listing. The 3-pack ranking algorithm awards businesses that display consistent details online.
Completing the registration process will give you access to the dashboard where you control how your profile appears across the Google suite of services.
2. Get Verified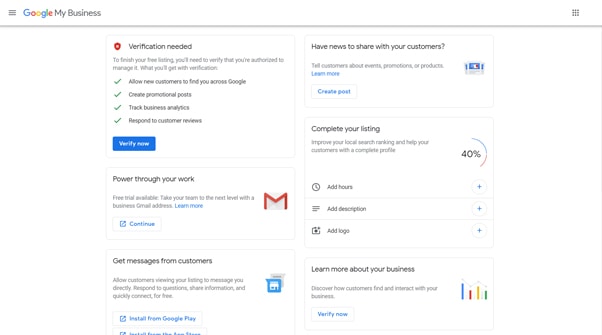 Before you can get complete control of your account, you need to verify your listing. This tells Google that you are the business owner, and gives you a bit more control over what goes up on your profile.
If you are unsure of what the status is, go to Manage Locations on the dashboard's left-hand menu. After clicking, you will see whether or not it's verified and take the necessary action.
Some businesses can action verification via email or phone, while others receive a postcard in the mail which has a code to verify the account.
3. Optimize The Listing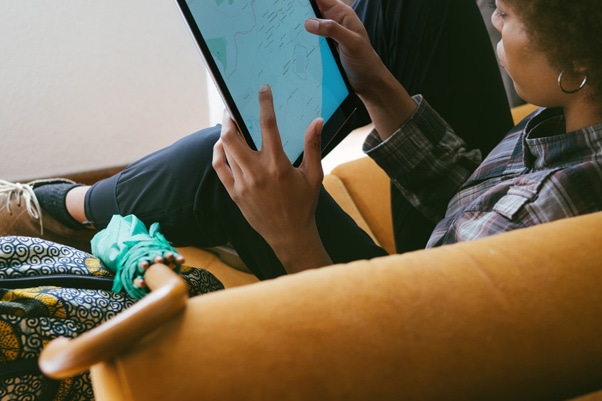 Even with a claimed and verified Google My Business listing, your work is not quite done. Now you need to add in a cover photo, your logo, write in your business description, create a post, connect direct messages, and encourage your patients to leave reviews.
All of these things signal to Google that your business is relevant, reputable, and in close proximity to the patient searching certain services. They also allow people to get a feel for who you are, adding a layer of trust to help you connect with them.
In Conclusion
For practitioners concerned with their online presence, an optimized GMB listing can give your business better visibility within the local community you serve. Consider the points we have brought up in this guide, as Google uses them to connect people with the services they search for online. Allocate the time you were going to spend on administrative tasks (such as devising an injury management system template before you signed up to use iinsight), optimizing your listing correctly instead.