How to Increase Efficiency in Your Facility: 7 Tips for Physical Therapists
By Renato Parletta
June 24, 2021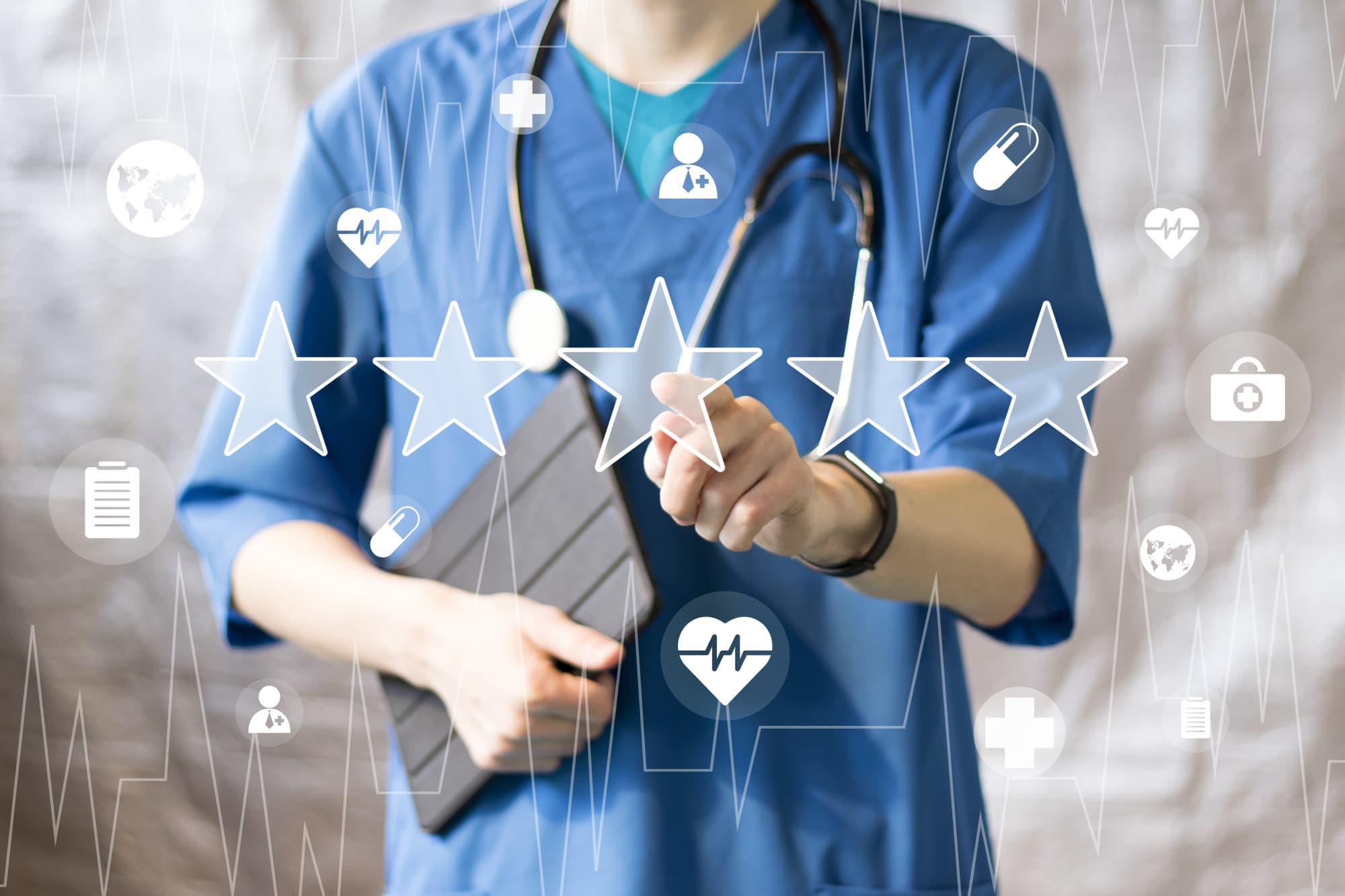 Wondering how to increase efficiency at your physical therapy facility? Click here for some ideas about what technology you can use.
Working with efficiency means providing exceptional service to every patient without wasting time or effort. Sounds pretty good, right? But building an efficient physical therapy office doesn't happen without making a few changes.
When you increase efficiency your patients have a superior experience and you will find out what it feels like to work in a non-chaotic environment. And the best news? You may finally have some time for yourself!
Using case management technology is one of the best ways to immediately improve productivity and efficiency. Keep reading to find out how to increase efficiency at your physical therapy facility using this type of technology.
1. Appointment Management
Case management software can make it easier to schedule, change, and track patient appointments. You can also use the program to send reminders to patients about upcoming appointments. Reminders can be sent via SMS or email. Hopefully, by sending reminders you have fewer no-shows for appointments.
Say goodbye to pen-and-paper scheduling. You will make fewer errors and save time when you switch to case management software. You can also sync your schedule to your Google Calendar, iCal, or Outlook if you like. Physical therapy clerical efficiency is good for patients and staff alike!
2. Task Management
Part of updating your PT clerical tools is updating your traditional to-do list method. Your office can use the tasks and reminders feature to manage all your daily, weekly, or monthly tasks. You can use the same feature to assign tasks to other people.
Make the most out of your tasks and reminders dashboard to prioritize the most important things first. PT efficiency means tackling the important tasks first and saving less important tasks for later. Setting reminders will help you decide when to switch from one task to another.
Another benefit to task management technology is that it allows you to set short-term and long-term goals for yourself and your practice. And you can track your progress towards those goals.
3. Budgeting Tools
Part of physical therapy efficiency is sticking to the budget. However, many PT offices don't have a transparent way to share the budget information. Case management software solves that issue! The budgeting tool is easy to use, understand, and access. It shows approved transactions and pending requests so that you can better plan on future spending.
If your PT office has a finance representative or department their jobs will be much easier with this software. It will save them (and you) time and money.
4. Custom Forms
Does your office use specific forms for new patients? Do you have to take the time to enter the data manually create and store the form? Not anymore! The custom forms feature allows you to create your own templates and save them for future use.
With the custom forms, you can collect information from patients while sharing your office's branding. When you use generic forms you are missing the opportunity to share your unique brand. Moreover, you have total control over what's included on the form and what isn't.
Diagnose, treat, and track all using your own custom forms. You can also create custom forms for anything else you might need in the office – purchase orders, invoices, or new hire paperwork.
5. Medical Billing
Increase efficiency by improving the medical billing process – patients will thank you! Make it simple to process transactions and send invoices. Cloud-based medical billing software will allow your practice to maximize your revenue without substantial effort.
Medical billing software can also run reports to bring your practice data on financial health. Automating medical billing can save time and a big headache for patients and staff.
6. Timesheets
Are you feeling optimistic about increasing efficiency at your PT office? Good! And once your office is running smoothly, you might consider growing the practice. But the bigger the staff, the more important it is to track schedules.
Your timesheet technology needs to be easy to use to promote an efficient practice. You don't want anyone wasting time trying to reconcile hours or vacation time. Timesheet software also streamlines accurate payroll.
7. Tech Support
Your office can't function at maximum efficiency if the software features listed above aren't working properly, which is why tech support is an equally important step towards efficiency. Before you invest in software to manage your business, research the support process and timeline.
Hopefully, you won't ever need them but it's good to have software experts just a phone call or an email away. If they provide you with great customer service, you can provide your patients with great service.
Don't Forget – Get Buy-in From Staff
Before you make any changes towards PT efficiency, you need support and buy-in from everyone in the office. If you work independently, that may include speaking with one or two staff members. But if you work in a large office with a front desk staff, a billing department, and other therapists it may require a series of meetings.
Think about ways that technology can improve the work cycle for every person and department. Create a collaborative environment with common goals.
Explain to the team why you want to improve the physical therapy efficiency in the office and how it will have a positive effect on everyone. Be sure to provide sufficient software training to all staff members.
How to Increase Efficiency Using Technology
When you started reading this article you wanted to know how to increase efficiency at your PT facility. And now you know the answer – by using case management software.
The capabilities of this type of software are unparalleled. Physical therapy clerical tools will make clerical work faster and more accurate. You can spend more time with patients and less time catching up on administrative work.
If you want to learn more about our case management software, you can set up a free demo. Or, if you're ready to get started, you can purchase a plan online today. Let us help you become the most efficient facility possible.